More than 120 screens worth of digital cinema equipment was stolen from at least one, possibly two, warehouses in Rio de Janeiro, Brazil over the weekend, delivering a setback to the country's ongoing digital conversion. The incident highlights the precautions taken by the motion picture industry took when adopting digital projection technology to safeguard against devices falling into the wrong hands.
Quanta DGT, a leading Latin American integrator in the midst of deploying the equipment, estimates its value at BRL R$24.54 million (USD $9 million). [Full Disclosure: I have had a past, though not current, professional relationship with Telem, a partner in Quanta DGT.] News of the heist began to circulate on Monday afternoon, with initial reports being published (naturally) in Portuguese. Details have been sketchy and thus some of what we have to pass along is purely speculative.
The stolen equipment had been prepped for installation and loaded onto trucks for transport to cinemas beginning this week. This only managed to make it easier for thieves to make off with the kit, since each auditoriums devices had been packaged together on palettes. The stolen equipment includes, though is not limited to, Barco projectors with their pedestals and lenses, Doremi servers, Dolby CP750 audio processors, automation systems, universal power supplies, Multivac hoods and even theatre management systems.
It is unclear how many facilities were involved in the burglary. One report has thieves striking a single warehouse and another has them hitting two warehouses on opposite sides of the city. The perpetrators manage to disable and/or stole the on-site security equipment. Adding insult to injury, they probably used the facility's own forklifts to move equipment into their own getaway vehicles.
Obviously, walking off with such a large amount of heavy digital cinema equipment could not be done easily, quickly or without a modicum of planning. Because the investigation is ongoing, Rio de Janeiro police aren't naming potential suspects or divulging any leads. One thought is that whoever pulled off the heist had to know about the existence of the equipment and what was required to haul it away, not to mention have access to such resources. The customs expediters and logistics transport service provider comes to mind. Again, this is speculation.
On January 20th Suzana Lobo, the Quanta DGT operations director, told Oeditor the company was working with three logistics carriers.
Whoever stole the equipment likely knew very little about digital cinema. Such equipment must adhere to security standards that enable manufactures and distributors to place stolen devices on a blacklist. All of the equipment has serial numbers and most have security certificates that will now not be included in the trusted device lists that get circulated throughout the industry. This in turn means distributors and mastering houses will never make a key delivery message (KDM) for such equipment, crippling its use for encrypted content. Of course, that only goes for law biding entities and certainly all of the films coming out of Hollywood studios.
The thieves who conducted this heist may soon discover they are the proud owners of some very expensive, heavy and cumbersome high tech gear that is near worthless. There is a slight chance it could hold some small value on the black market for anyone hoping to use it for non-encrypted content.
As for Quanta DGT, the burglary puts a crimp in their current deployment of digital cinema across roughly 600 screens throughout Brazil. The country's rollout was already behind schedule and the heist is another obstacle the company must overcome to meet a May 31st deadline associated with studio virtual print fee (VPF) deals.
Luiz Fernando Morau, the head of business development for Quanta DGT, reported this deadline would be extended for the ten exhibitors affected by the burglary. In the meantime, the equipment was insured, which should limit the company's monetary damage.
A list of serial numbers for the stolen devices will be published shortly so that any equipment appearing on the market can be cross checked. "What we have to do now is let all national and international exhibitors know what occurred, so they can avoid purchasing stolen equipment in good faith," Morau explained. Those purchasing new or used d-cinema equipment, especially from unknown sources, should be certain to inspect chain-of-title and verify valid serial numbers with manufacturers.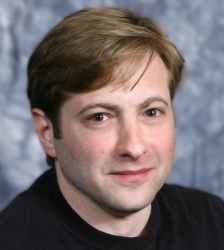 Latest posts by J. Sperling Reich
(see all)