Since 2008, just before the Sundance Film Festival begins in mid-January, art house cinema operators from around North America (and beyond) have been gathering for Art House Convergence. The conference is held over four days in Midway, Utah, not far from Park City where Sundance takes place.
A record 500 attendees showed up for this year's event, representing independent theatre operators, non-profit cultural centers, distributors, and the many companies that support and work with art houses (think Vista Entertainment Solutions, NEC, Ymagis, Sonic Equipment, etc.). There was more information and news coming out of Art House Convergence this week than we can possibly cover here in the digest, so we'll be following up on many of the leads gathered there over the coming weeks. Instead, we'd like to focus on two corporate announcements that got those at the confab buzzing.
First up was Tugg, the on-demand-movie service that allows audiences to request screenings of titles at a given movie theatre on a specific date. If enough audience members sign-up ahead of time, the film is booked and played. The three year old start-up is now partnering with New Balloon, which is being described in the media as a cross-platform media venture whose purpose is "advancing innovative storytelling technologies". If that sounds rather subjective, or confusing, then you'll likely be thrown by how Anne Thompson of Indiewire describes the initiative the two companies are teaming up on:
They will form a multi-million dollar Event Cinema Fund. Through the fund, both companies will provide high-impact investment capital, expertise, and other resources toward marketing and distributing culturally significant films.
Our suggestion is to read Thompson's piece on the announcement. It's filled with the usual buzz phrases found in such announcements like "enhance traditional release strategies". This is no fault of Thompson, as companies often struggle to convey these types of hybrid, experimental efforts when talking to the media and thus often fall into the trap of using such language.
Thompson, who was one of the keynote speakers at this year's Art House Convergence (and deservedly so), also reported on a more straightforward bit of news about content distributor Emerging Pictures, which was acquired by 20 Years Media Corp., a digital media company based in Vancouver.
I ran into Ira Deutchman, co-founder of Emerging Pictures as well as chairman of the film program at Columbia University School of the Arts, on the first day of Sundance. He explained the deal was meant to give Emerging Pictures the deep pockets required to take the company to its logical next level. Having helped overcome the many digital distribution hurdles alternative content and niche films often face, the next obstacle Deutchman believes will be marketing.
20 Years Media has the capital and technology to assist in marketing, whereas Emerging has been building a network of 150 cinemas throughout the United States to which it can easily distribute content. Once again, we'll turn it over to Thompson who did a fine job of explaining 20 Years Media:
20 Year Media has worked closely with Canadian theaters, pioneering what they call "demand-driven inventory optimization" for the motion picture industry. 20 Year Media's technology system aggregates consumer demand and uses this data to match and deliver content across platforms in order to maximize revenues.
Longtime readers of CJ may recall Barry Rebo was also one of Emerging Pictures founders, though he left the company in 2014. Stay tuned to CJ in the coming week for more news about Mr. Rebo's next endeavors.
Business
Dolby Laboratories released their financials for the first quarter of the 2015 fiscal year. The company's revenue came in at USD $234.2 million edging just pas the USD $231.3 million earned in the same quarter last year.
Unfortunately, those earnings are lower than analysts had expected which caused Dolby's stock price to decline 8% on Friday. Over the past month Dolby's stock has dropped 12%.
The entertainment technology company officially completed it's acquisition of Doremi Labs during the quarter, and as Kevin Yeaman, President and CEO of Dolby, pointed out, they continue to innovate in the cinema sector:
"We had a solid start to the year driven by the strength of our broadcast business. We continue to make progress on our new initiatives, highlighted by the launch this quarter of Dolby Cinema, a branded premium cinema offering that combines spectacular imaging and audio with inspired design."
Event Cinema
Turns out the Event Cinema Association (ECA) isn't only producing trailers to promote alternative cinematic programming. This week the organization published a "Technical Delivery Handbook" meant to provide guidelines for how to get quality event cinema content into movie theatres and onto screens.
We have previously reported on the handbook which encompasses not only the delivery of event cinema, but its production, mastering and distribution as well. ECA released the book at an event of their own on Tuesday, January 20th held at the Ray Dolby Theatre in London.
The ECA's managing director Melissa Cogavin summed up the handbook's purpose quite efficiently by telling those gathered:
This is our first attempt at demystifying the process. The handbook is intended to educate, inform and provide skills needed.
ECA members will be getting a free copy of the "Technical Delivery Handbook" and copies can be purchased for GBP £75 (USD $112).
Finally
Tandem Entertainment, a new production company out of Barcelona, has put together a montage of clips from various films to remind us that we've had the pleasure of watching movies in cinemas for 120 years. Here's how they introduce their short:
On the 28th of December, 2015, it will be 120 years since the Lumiérè brothers screened first commercial film images. So, we can say that that occasion was the beginning of movie theaters, the birth of the most emblematic location for all of us who love cinema.
[vimeo width="500″ height="281″]https://vimeo.com/115470918[/vimeo]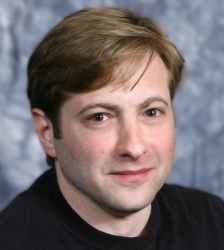 Latest posts by J. Sperling Reich
(see all)