[youtube width="560″ height="315″]https://www.youtube.com/watch?v=acVQV44qRNM[/youtube]
Rather than simply being a service that continuously clogs your inbox with email updates, it turns out LinkedIn, the popular social network, can be rather useful for discovering certain bits of industry information. Take, for example, a recent discussion on the site begun by Melissa Cogavin (née Keeping), the Managing Director of the Event Cinema Association (ECA).
By posting a message in LinkedIn's Alternative Content & Entertainment group she let its 631 members know that the ECA had produced a new trailer which would be appearing in cinemas and online to promote event cinema.
Cogavin was using LinkedIn precisely as the company had hoped users would. Rather than being a network to visit when one needs to update their resume, look for a job or research someone's professional credentials, LinkedIn created groups to help bring users back on a more regular basis. There are numerous LinkedIn Groups focused on the motion picture and entertainment industries wherein professionals from all over the world engage in ongoing discussions, debates and the exchange of information.
But enough about LinkedIn (for now). The only reason to bring up the social network at all is to point out how the ECA's Cogavin used it to spread the word about her organization's trailer, not only to those in the United Kingdom (where the ECA is based) and Europe, but throughout the world. While I am certainly familiar with the ECA, I had no idea they produced promotional trailers, the most recent of which can be seen above.
I'm slightly embarrassed to admit not knowing about the trailer since when reached for comment about the latest one, Cogavin said the ECA has created 9 trailers to date; 4 per year since the trade group's launch in September of 2012. "We produce one per season covering a 3 month period," she explained.
All of the trailers produced by the ECA can be found on their YouTube page.
The ECA's mission statement, at least in part, is to promote event cinema (often referred to as alternative content), so it makes perfect sense why the organization would want to build awareness of it on a broad level. When the ECA was first formed, they discovered that part of the issue with the event cinema industry was a lack of consumer awareness about its content. Cogavin felt one way to change that was to produce a trailer touting event cinema which could be shown to audiences in the very venues where they could watch it.
"Having consulted in this area for some years I was aware that distribution companies and content providers were competing with each other for trailer time and space on cinema websites in order to promote their content, on minuscule marketing budgets," said Cogavin. "It [the trailer] seemed a good way of connecting with audiences to promote the content under a banner moniker of Event Cinema, which would engage audiences and promote both the sector and individual events simultaneously."
Whether through the ECA's work or more organic industry trends, the sector Cogavin speaks of is certainly growing. In fact, the card listing the organization's members has become quite crowded. Here is the membership list from the first trailer in 2012:
And here is membership card from the most recent trailer:
Each of the trailers is produced in-house with the help of editor Joe Setchell. The trailers are placed on various websites and are played in movie theatres in Argentina, Austria, Germany, Ireland, the UK and the United States.
Unlike the current debate over film distributors paying for trailer placement, the ECA has never been charged by exhibitors to run their promotion. Some of its members who are theatre owners choose to play the trailers on their own screens, though they are under no obligation to do so.
Cogavin is uncertain how many cinema screens the ECA's trailer now reaches in what is a constantly evolving initiative. Interestingly though, and another sign of growth within the sector, she revealed, "When we first started it was around 2500 screens but as awareness of event cinema content has increased this number has decreased."
Who knows, maybe one day soon there won't even be a need for a trailer to promote event cinema, and the ECA can focus on its other endeavors.
Correction: January 10, 2015
An earlier version of this post misstated the countries in which the ECA's trailers are shown by including Italy among them.  Italy was removed from the list of countries in which the ECA's promotional trailers appear in cinemas.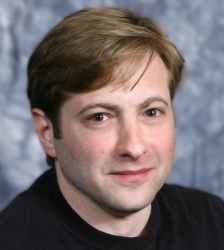 Latest posts by J. Sperling Reich
(see all)