Last week MoviePass, the unlimited moviegoing subscription service, reached a major milestone in the development of their company and possibly the decades old theatrical exhibition business model. AMC Theatres announced an agreement with MoviePass for a pilot partnership that will let its patrons in Boston and Denver sign up for a premium MoviePass subscription package. The program should be in place in early 2015 in both markets, allowing film buffs to see every movie in cinemas, in any format, including 3D and IMAX.
MoviePass Premium, as the new package has aptly been named, differs from the company's standard subscription which does not include 3D or large format showings. It also costs USD $45 per month instead of USD $35 per month for the standard subscription.
For those unfamiliar with MoviePass, the company offers a subscription that allows moviegoers in the United States to see an unlimited number of films each month at a rate of one per day. Each film can only be viewed a single time. These features and regulations will be the same between both plans, however MoviePass Premium subscribers will only be able accepted at AMC locations in the pilot markets.
Just a few days earlier I had made a note to check in with Stacy Spikes, the co-founder and CEO of MoviePass, to get an update on how the company was doing for a potential post. The AMC announcement gave me the perfect opportunity to catch up with him in what could arguably be seen as a moment of vindication for Spikes and MoviePass. After all, when MoviePass first attempted to launch a beta in June of 2011, AMC Theatres told its personnel to reject vouchers from the Netflix-like service. The program was quickly halted when other exhibitors complained and it took MoviePass nearly a year to relaunch.
So, I reached out to Spikes the day AMC published their press release concerning MoviePass and, as has always been my experience, he responded within minutes. We were talking by phone within the hour; no publicists and no fuss. If only speaking with all motion picture professionals for a story were that easy.
When asked how it felt to be partners with one of the cinema chains that once tried to thwart MoviePass, Spikes said with a deserved sense of joy, "It's kind of like a hard fought fight, but it's a beautiful thing. You know, data kind of wins the day. It's hard to argue with people who sign up and then want to go to your theatre more often."
Spikes always struck me as a shrewd business person, as he demonstrated by not holding a grudge against AMC. "I'm excited about AMC," he said. "They are so smart and they aren't afraid to take risks. I think we can do some great things."
The deal with AMC, which took a year to hammer out, does not preclude MoviePass from working directly with other exhibitors. "We're already in people's theatres, so if exhibitors want to help those loyal people who are going to the movies more than anybody else, then why not help them go more?" Spikes questioned rhetorically. "That's really the thought. Do you want to help people go to the movies more or do you want to continue to have mental barriers that slow them down? Because other businesses, whether it's cable or cellular phones or streaming media or gym memberships, they're all trying to make it as easy as possible for people to go or use. That's why we're here. We're an overarching apparatus that helps that. That's our whole mission. That's where we find value in the marketplace."
As Spikes noted, MoviePass can be used at almost every cinema that accepts credit cards (specifically Discover card). To help facilitate the service after their relaunch, the company relied on the existing payment infrastructure. Subscribers log into a theatre via a mobile app and use a special MoviePass "credit card" to pay for their ticket. "It doesn't radically change the way things are done today," Spikes said of why exhibitors and studios stopped pushing back agains the service. "From a consumer facing standpoint it's radical, but behind the curtains the Wizard of Oz still gets paid the same and it's business as usual. It doesn't alter the way business is happening so it makes it easier for everyone to deal with."
MoviePass Premium answers longtime critics of the service who have always cited the inability to see 3D or IMAX films as one of its big drawbacks. The decision to create such an offering was easy according to Spikes. "The way we build our product is we ask our customers what they want," he said. "They have a wish list and we try and be Santa Clause about that wish list and deliver on the things that they want. They're telling us what to do."
Another feature premium subscribers get is one MoviePass customers have always sought; online ticket ordering. Web ticketing will be trailed in the AMC test markets before being rolled out in full, possibly to all subscribers and other cinema chains.
Spikes also explained the reason Boston and Denver were chosen as the markets for the pilot partnership with AMC is, in part, because they are non-competing markets. This means the AMC venues in these markets don't compete with cinemas run by other operators and thus show the same content. "We're running this test to prove that people will go more," he said. "So you don't want AMC showing "Star Wars" when another exhibitor wasn't. It will throw off your numbers. You need to be able to look at the attendance on an even playing field."
Another reason for choosing those two particular markets was an attempt to find how middle America would respond to the offering. "The coasts are a little bit different," stated Spikes. "San Francisco is very tech driven and they are early adopters and will experiment more with new apps and new technologies. Los Angeles is its own Hollywood town and New York is a very big subscription media hub. Doing it in any of those cities would throw your numbers off. There are a total of eight markets that we looked at and those two are the first of those markets."
Speaking of numbers, MoviePass has never divulged how many subscribes they have, though the AMC announcement revealed that 75% of their members are between the ages of 18 and 34; a demographic marketers have traditionally coveted. And MoviePass has seen cinema attendance among its subscribers increase over the course of a year by 60% on average. Providing market research has always been a part of the company's longterm strategy, though MoviePass views the business from an alternate perspective.
"On Monday mornings we don't see the world through a 'here's how many tickets were sold universe'," Spikes said. "We're seeing it based on subscribers and people who are subscribers behave slightly different. Sometimes they are doing the number one and number two movies and it aligns perfectly, but then there are times where it doesn't line up the same way. At some point we imagine that we're also going to release subscription behavior and start to showcase that. Our data is radically different and as the base really starts to mature we're really going to have some smart data that's going to be exciting for everyone."
In the meantime, Spikes hopes MoviePass will get more people to go to the movies more often. "Everyone agrees cinema is still the master medium, but can we compete with the times?" Spikes asked. "We have a 75-year-old business model trying to compete with five-year-old business models. And these five-year-old business models are radically changing the universe. During the last 10 years there's an entire generation of people who are consuming content in a gated community who are asking to roam freely. Versus our model, where every ride you need a ticket, and you've got to do it this way because that's the only way we know how to do it."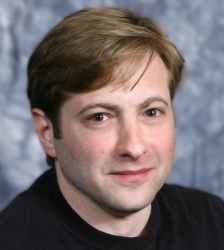 Latest posts by J. Sperling Reich
(see all)