Late last night (or early this morning) before finally closing my laptop and logging off, I sent Howard Kiedaisch a hasty email to see if he wanted to have a quick conversation to catch up before CineEurope. When I had spoken with the CEO of Arts Alliance Media at the end of May he had told me the company would be making a few announcements on the run up to the conference. Though he provided a heads up about AAM's plans for alternative content (more on that in a moment), Kiedaisch confessed he wasn't ready to talk about one or two developments that were in the midst of being finalized.
Due to the time difference between London, where Kiedaisch and AAM are based, and Los Angeles, and knowing his replies to email are often swift, the first thing I did this morning was grab my phone check if he had gotten back to me. Indeed, there most certainly was an email from Kiedaisch, the contents of which shook off any remnants of sleep and jolted me awake. To be sure I wasn't still dreaming however, I reread the press release Kiedaisch had pasted into his email. The one announcing after nine years as CEO of AAM, he would be stepping down from his position on July 7th of this year and will be succeeded by John Aalbers, the former CEO of Volubill, a telecom industry software developer.
Oh, and yes, the release also went on to detail the merger of AAM's event cinema distribution division with Mr. Wolf, a content production and finance company that, like AAM, was founded by Thomas Høegh. The combined outfit will operate as Arts Alliance Limited and focus its commercial efforts on financing, producing, distributing and marketing event cinema (a.k.a. alternative content).
The integrated company makes perfect sense and combines the production and marketing expertise of Mr. Wolf with the distribution and cinema background offered by AAM's event cinema division. There are natural synergies between the two companies which offered slightly overlapping services. Additional news and information about the new venture is likely to come out of CineEurope next week.
In hindsight, Kiedaisch stepping down is also completely logical. That's why he thought of it five months ago and spent the intervening time orchestrating his departure in a way that would set AAM up for success. He explained to AAM's board at the end of last that the company would have to decide which of its five businesses it truly wanted to support; digital cinema financing and management, network operations, software services, content services and/or alternative content. Kiedaisch rightly felt that the marketplace for some of these businesses was becoming overcrowded and by working in so many areas AAM may giving each short shrift.
The decision was made for AAM to focus its commercial activities on providing financing, services, support, software and technology to motion picture exhibitors from around the world. A plan was put in place to streamline AAM with that goal in mind. The end-game, as Kiedaisch told the board, was that, "When all of this is done you're not going to need me around anymore."
Kiedaisch had joined AAM as its CEO in April of 2005 during company's infancy. He helped build the company as a start-up, converting 4,000 screens in Europe, South Africa and elsewhere to digital cinema under VPF agreements. As he acknowledged that though there is still digital cinema rollout work to do in Latin America, the VPF chores are beginning to fall into management mode. During the interim, AAM had grown into a market leading digital cinema software business with over 20,0000 screens all over the world relying on its technology. This enabled AAM to offer a network operations center which now monitors and supports over 11,000 screens. All the while, AAM also managed to distribute over seven dozen alternative content programs.
With AAM having successfully sold off its content services business to Motion Picture Solutions (MPS) this past May and now with the merger of its alternative content division, the company has become completely different from the one Kiedaisch signed up for nearly a decade ago. At that time he had spent the better part of 15 years working in theatrical and home video distribution for companies such as Orion Pictures, Polygram Film and Universal Pictures International.
"I had some credibility in the market and familiarity with the players," Kiedaisch said this afternoon of why he was originally tapped to head up AAM. "At that point there was a reason for me to be here. Even at the beginning of the software business when we had nothing, when we had to go out and sell to Hoyts, Cinepolis, Greater Union, or Cinemex, and that was exciting and probably warranted me. But now we're a worldwide player in software and need to grow to the next level. Now it's more about supporting our existing products, on-going product management and innovating new solutions. You need a real software guy and I don't have that background."
Kiedaisch is one of the few corporate executives I know who is willing to be candid enough to speak so directly, especially when the subject is themselves. He remains on AAM's board and plans to spend some time bringing Aalbers up to speed over the next month or so. Then Kiedaisch will take the rest of the summer off to think about what he wants to pursue next and where he'll decide to do so. He has been in the United Kingdom for the last 15 years, though whether he stays has yet to be determined.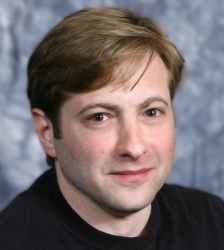 Latest posts by J. Sperling Reich
(see all)