[youtube width="560" height="315"]http://www.youtube.com/watch?v=JHixeIr_6BM[/youtube]
Please Note: To experience the full intent of the advertisement being discussed, it is advised to watch the spot, embedded above, before reading this post.
These days for an advertising campaign to be considered a success it has to not only has to reach a large percentage of its intended audience, it often must work across multiple platforms. German auto manufacturer Volkswagen is providing us with a perfect example of such an ad campaign with a spot they created to prevent texting while driving.
The public service announcement, produced in collaboration with the international ad agency Ogilvy & Mather, is currently being shown in Hong Kong cinemas before movies. In fact, the ad was created to be shown specifically in movie theatres. That in and of itself isn't necessarily unique, sincere there have been many ad campaigns produced solely for cinema, though in the case of VW's spot, the effectiveness of the advertisement relies on being shown in a movie theatre.
In addition, the interactive nature of the ad means that it can't just be dumped into a preshow at any old cinema, but rather one setup with a close-range, location based mobile messaging broadcaster. Let me explain.
The spot was setup to play before a film at the MCL Cinema in Hong Kong. VW and Ogilvy then filmed the presentation of the ad as shown in the clip above this post. It starts out with cinema patrons entering the theatre and auditorium, then shows them watching the advertisement on screen. The ad features a driver's point-of-view through the front windshield of a car as they speed along a country road. The audience looks relatively bored. That's when somebody is shown using a computer to broadcast a text message, an SMS, to all the mobile phones in the auditorium. When we cut back to the audience we can hear everyone's phones vibrating and chirping as they receive the text message. Naturally, moviegoers reach for their phones curious to see who is pinging them and a second or two after their devices light up…. CRASH! The car on screen has swerved off the road and smashed into a tree, shattering the windshield.
The idea, of course, is that looking away from the road for even a second, especially to read or respond to a text message, can have deadly consequences. It's an unmistakable message, delivered in an immersive manner that makes it all the more powerful. It highlights the dangers of texting while driving and informs viewers that mobile use is now the leading cause of vehicular deaths.
This isn't the first time VW has run an ad campaign to discourage distracted driving. Last year the company worked with Ogilvy to create posters hung throughout Cape Town, South Africa that displayed a single line from a text message as predictive text attempted to complete the sentence and in doing so offers a tragic possible outcome of mobile use while driving. "I'll be there in a w(while, wheelchair)," read one poster. Another read "I'm in tr…" with traffic or trauma as the two possible word choices.
You could easily find fault with VW and Ogilvy's latest don't-text-and-drive campaign if you wanted to get picky. For instance, the ad really only works the very first time one sees it. Once viewed, the surprise ending is known and the effect diminishes. As well, having a location based, close-range SMS broadcaster for every cinema in which the ad runs could be considered overly complicated. Requiring the text to be sent manually, by a human operator is also not idea, though surely that could be automated based on synchronization with a playback server. (There's a nice little feature improvement for any server manufacturers who wish include such functionality in future iterations of their product).
However, focusing on such details would be to miss the point on so many other levels. The ad not only worked and will likely be remembered by those inside the cinema when it was first shown in Hong Kong, but by filming it and producing an 83-second video of the audience reaction, VW and Ogilvy are getting an even bigger bang for their marketing buck. The video was posted four days ago and has already been viewed more than 5.4 million times on YouTube. Links to the video are being shared on Twitter, Facebook and other social media platforms at an astonishing rate. As well, media outlets (including now this one) have been writing about the campaign providing additional publicity.
Thus, as previously stated, a spot produced for a single platform such as cinema advertising, has worked successfully across multiple distribution channels to expand the reach of VW's marketing.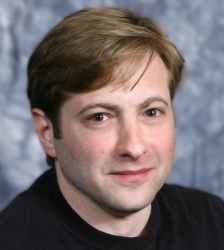 Latest posts by J. Sperling Reich
(see all)