[youtube width="560″ height="315″]http://www.youtube.com/watch?v=C4pcg7bXgmU[/youtube]
In an industry that loves to award itself with never-ending accolades it should come as no surprise that there is a trophy for those who produce the trailers used to market new releases. Even more so because we've previously written about the Golden Trailer Awards, an annual competition that recognizes the professionals who craft movie trailers, television commercials and posters for new releases.
This year's Golden Trailer Awards were held this past Friday at the Saban Theater in Beverly Hills. The preview for Warner Bros.' "Gravity", produced by mOcean, won the top prize (Best In Show), as well as Best Thriller, beating out entries for other big titles such as "The Lego Movie", " The Hunger Games: Catching Fire", "Captain America: The Winter Soldier", "Star Trek Into Darkness" and many more. Sisters Evelyn Brady-Watters and Monica Brady founded the Golden Trailer Awards back in 1999 and report that a record number entries were submitted this year.
It's a good thing then that there are plenty of chances for marketing professionals to take home a trophy. The Golden Trailer Awards has more categories (70+) than the Oscars (24); everything from Best In Show for the best trailer of the year to Best Film Festival Poster. There are even categories for Best Standee for a Feature Film, Best Pre-show Theatrical Advertising for a Brand and what must be a relatively new addition, Best Vine. Nor are the Golden Trailer Awards limited solely to motion pictures, as they include several trophies for marketing associated with video games.
My own personal favorite categories are Golden Fleece, which honors the best trailer produced for a bad movie, and the Don LaFontaine Award, which goes to the trailer with the best voiceover. (Don LaFontaine recorded voiceover narration for more than 5,000 trailers before his death in 2008 and is credited with coming up with the catchphrase "In a world…"). On Friday those awards went to, respectively, Dreamworks "The Fifth Estate", produced by In Sync Advertising and 20th Century Fox's "The Heat", produced by Big Picture.
Rather than studios or their movies, the real beneficiaries of each year's Golden Trailer Awards might be the agencies that create all the marketing material in the first place. This year's big winners were Ignition, taking home 14 awards, Buddha Jones, winning seven categories and Trailer Park, which earned six prizes. A complete list of winners and nominees for the 15th Annual Golden Trailer Awards can be found here.
The 13 judges for this year's competition included Chris Buck, the co-director of "Frozen", Neil Burger, director of "Divergent", screenwriter Evan Daugherty, Garret Dillahunt co-star of "Raising Hope", Adam Driver, co-star of "Girls", Dough Ellin, creator of "Entourage", screenwriter John Gatin and actress Debi Mazar.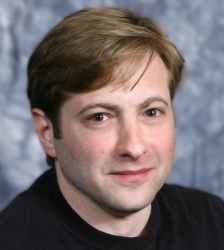 Latest posts by J. Sperling Reich
(see all)