If you were to look at the worldwide box office for this past weekend – and given how "international" receipts account for a majority of a film's gross, why would you look at anything else – in the number five spot you'd find a release titled "My Old Classmate" which earned USD $17 million in a single territory. At this point in the history of the movie business you probably don't need many guesses to figure out that the sole territory was China, for despite its English title, "My Old Classmate" is a Chinese film.
The movie, directed by Frant Gwo and staring Zhou Dongyu and Lin Gengxin, is described as a "youth romance" between two school friends that takes place over 20 years. It's hard to know how accurate that plot line is since the two official trailers for "My Old Classmate" don't exactly present a detailed summary. In fact, Enlight Pictures, the Beijing based company distributing the film in China, released two trailers for the title which are entirely different in their tone and approach.
After watching the two-minute teaser trailer, you wouldn't be faulted for thinking "My Old Classmate" was an action-suspense film that included a dramatic love story. It appears to be courting fans of filmmaker Zhang Yimou or the Jason Bourne franchise:
[youtube width="560″ height="315″]http://www.youtube.com/watch?v=AeWhsLHiUwA[/youtube]
A shorter trailer for the movie, appropriately titled "Hormone Trailer", presents "My Old Classmate" as a raunchy teen comedy that would appeal to those who appreciate "Superbad" or "American Pie":
[youtube width="560″ height="315″]http://www.youtube.com/watch?v=KM0PGNogNOY[/youtube]
I'm not sure if the practice of releasing trailers with such a divergent emphasis is standard in China, though I plan on doing some research to find out. And while the "My Old Classmate" trailers take the art form of misleading previews to a whole new level, Enlight Pictures also put together a truly engaging teaser for the film which works by only including a few seconds of footage from the actual movie. Instead, the piece features dozens of real-life classmates of all ages reenacting photographs taken with each other years or decades earlier. It's more touching than one of those sappy Google television commercials:
[youtube width="560″ height="315″]http://www.youtube.com/watch?v=EAu0eHVsD3g[/youtube]
I wonder if the classmates were found through some kind of nationwide contest. That's the kind of smart marketing which promotes a film multiple times; once during the initial contest and once one when the resulting trailer is released.
Ultimately all these trailers must have worked, since "My Old Classmate" had 3.24 million admissions in its first three days in theatres earning RMB 107 million (USD $17.3 million). On a side note, I really love some of the statistics provided with weekly Chinese box office figures. For instance, "My Old Classmate" had 96,490 screenings during its debut weekend, accounting for roughly 25.6% of all screenings on its first day in cinemas. Those kind of details are useful when studying and researching box office trends across multiple variables like release date or genre.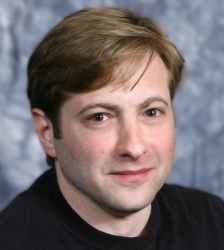 Latest posts by J. Sperling Reich
(see all)