When National CineMedia (NCM) spun off its alternative content division, NCM Fathom Events, into a completely separate business entity at the end of 2013, it did not identify a chief executive officer for the newly formed company. Kurt Hall, the chairman and CEO of NCM, stayed with the cinema advertising network, and Fathom went off to find a suitable senior executive to fill its open leadership position. Their search came to an end earlier this month when it was announced John Rubey would become the stand-alone Fathom Events first CEO.
If Rubey's name sounds vaguely familiar there's a good reason why. Rubey comes to Fathom after spending the last 14 years as the President of AEG Network Live, the concert promoter's in-house multimedia production company. While with AEG he helped produce some of the earliest noteworthy events in the nascent alternative content industry by beaming concerts into cinemas from the likes of Bon Jovi, Dave Matthews Band, Garth Brooks and Phish.
This is a great hire for Fathom as Rubey brings a lot to the table. He's got more than two decades of experience working in one form or another on content and marketing for big-ticket entertainment events. Before signing on with AEG, Rubey founded and owned Spring Communications which specialized in pay-per-view events. He has a working knowledge and practical experience in multiple forms of media production, entertainment marketing, alternative content and working with exhibitors. His relationships and ties to key players in the concert and entertainment industries run deep.
The whole purpose of AEG Networks Live is to "eventize" a concert, a tour, an arena or sports, generating marketing opportunities and actual revenue. These goals are identical or complimentary to most alternative content releases. To help him achieve these objectives during his tenure at AEG, Rubey worked with content aggregators and distributors such as Hulu, MySpace, Vevo and YouTube. Thus, he's no stranger to digital content distribution and its many intricacies.
Consider also that Rubey has management experience at some of the highest levels of one of the world's largest entertainment companies and you can see why we believe Fathom has found a competent leader. In my own personal experiences with Rubey on various projects he has been nothing but attentive, responsive, knowledgeable and kind. I also found him to be somewhat pragmatic, not wanting to pursue projects or ideas that, during the most recent economic downturn, would have been pushing the boundaries of what was realistically achievable.
So, as an array of various alternative content companies have begun to spring up recently, Fathom Events, which has long been a leader in the space, now has a proper CEO. As for why NCM decided to restructure the company's ownership to make Fathom a separate company, there are numerous plausible reasons.
If we are to believe Hall, the split was always a part of the master plan for Fathom once the alternative content division could stand on its own. Looking at it from another perspective, three of the world's largest exhibition chains, AMC Entertainment, Cinemark and Regal Entertainment Group own a combined 54.3% of NCM and by spinning-off Fathom, they now own two different companies and have an additional revenue opportunity. AMC, Cinemark and Regal each have a 32% stake in the new Fathom with NCM holding onto the remaining 4%. That means the theatre operators could potentially see a bigger share of Fathom's profits. Granted, the theatres couldn't simply force NCM, a public company, to jettison a potential profit center after the advertising company helped launch the business. To make up for their troubles NCM will receive six year notes at 5% from each of the cinema chains amounting to a total of USD $25 million.
Speaking of public companies, the three circuits have already reaped a huge return from NCM's IPO back in 2007. That's not the kind of liquidation event that can be duplicated with the same asset. Though if that asset were to spawn a completely separate, privately held asset which could then be floated at a later date, that's an entirely different story. This is all purely speculation on our part, but if that is the game plan for Fathom then landing Rubey as the CEO is a terrific start.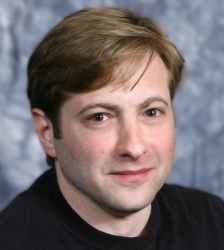 Latest posts by J. Sperling Reich
(see all)