For those attending the upcoming CinemaCon trade show later this month who still haven't downloaded the event's official mobile app you've already missed out on a number of announcements sent out by the National Association of Theatre Owners, the organization running the conference.
Back in February we told you about the updated mobile app being made available for the show, but we though you might want to glimpse first hand how it keeps delegates informed with up to the minute news.  After installing the app on an iPhone or Android device it will begin displaying alerts on the phones lock screen and in the designated notification center.  An example of such a message pushed to my iPhone last Thursday accompanies this post.
The screen capture shows a notification for a screening and party being held by Universal Pictures in support of their film "Neighbors".  As is true with most mobile apps, these push notifications can be turned on and off by every user.  See you in Vegas!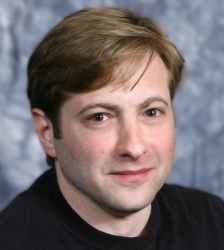 Latest posts by J. Sperling Reich
(see all)