In the run up to Super Bowl XLVIII last week a non-industry friend remarked how absurd they thought it was for Hollywood studios to spend $4 million to purchase a 30-seocnd television commercial during the game. That's how much Paramount Pictures paid for its spots promoting "Transformers: Age of Extinction" and the Russell Crowe starrer "Noah". Sony shelled out just as much to tease "The Amazing Spider-Man 2", as did Disney for "Captain America: The Winter Soldier".
Spending what appears to be a big chunk of a film's marketing budget on a single spot seemed wasteful to my friend and they just couldn't see how the math penciled out. Initially, neither could I… that is until I sharpened my pencil and ran all the numbers as we'll go over in a moment.
First, for those readers not in the United States (as we have many) and who aren't familiar with the Super Bowl, it is the annual championship game in American football. Each season culminates with two National Football League teams emerging from a round of playoffs to square off in a single game that is watched on television by tens of millions throughout the U.S. alone. It is often one of the most viewed television broadcasts each year.
In fact, since the year 2000, when 88.5 million viewers tuned in, the average audience for the Super Bowl has increased 25% to 111.5 million viewers this year. At least that's according to the official numbers published by Nielsen, the company that keeps track of such data. Three of the last four Super Bowl broadcasts have set average viewership records.
In that same time frame the cost of running a 30-second Super Bowl commercial rose 90% from USD $2.1 million in 2000 to this year's USD $4 million price tag. Despite the high cost of advertising during the game's broadcast demand for doing so has never waned and ad inventory has always sold out.
And here's why. Super Bowl ad buys are a huge bargain.
Most, if not all, radio and television advertising is sold based on what is known as a CPM, or cost-per-thousand impressions. Based on the way Nielsen calculates its audience surveys, every television tuned to a broadcast counts as a single impression. (There are exceptions to this, but I'm trying to keep it simple). A typical hit prime time television show with roughly 10 million viewers sells its ad inventory at about a USD $35 CPM. Meaning, a 30-second commercial would cost USD $350,000 for a show with 10 million viewers.
Still with me so far? Because we're going to need all those figures to calculate whether it was a smart move for Lionsgate to pay USD $4 million to pitch it's April 11th release, "Draft Day" starring Kevin Costner.
Here's how the math breaks down for Super Bowl XLVIII:
Average viewers – 111.5 million
Cost of a 30-second commercial – USD $4 million
Average CPM – $4,000,000 (111.5 million ÷ 1,000) = USD $35.87
Based on the above figures it would appear any company advertising during this year's Super Bowl actually did quite well. The cost of a USD $35.87 CPM is well within the range of what they would have forked over to broadcast networks to air spots during most prime time programming. With so many viewers the number of CPMs in a Super Bowl media buy is an astounding 111,500, and thus the reason for the USD $4 million cost.
To put the average viewership figure in some context, an audience of 111.5 million people makes Super Bowl XLVIII the most watched telecast of any kind in U.S. history.
Even so, straight math does not capture the true value of running an advertisement during this, or any year's Super Bowl. For starters, Nielsen's viewership surveys have long been faulted for under-counting audiences of major live sporting events which tend to be communal, i.e. people watch in groups at bars or Super Bowl parties.
As well, long after the winners and losers of the actual game are forgotten, people still remember the commercials. Quick, tell me who won Super Bowl XVIII in 1984 without looking it up on Google. I bet you have trouble recalling which teams even played, though you likely remember Apple's often referenced commercial introducing the Macintosh. (In case you're interested, the Los Angeles Raiders beat the Washington Redskins 38 – 9).
In an age where DVRs allow most television commercials to be skipped over and ad breaks during sporting events are reserved for trips to the bathroom or checking email, a broadcast event where the audience eagerly anticipates and pays attention to the advertising is a rarity.
Adding to this is the broad demographic range of Super Bowl viewers. Sure, a lot of frat boy jocks watch the game (and thus the commercials for Axe Body Spray and Budweiser beer), but so do men and women of all ages – from 8 to 98. Teenage girls to senior citizens, pee-wee all stars to quilt knitting grandmothers… the Super Bowl is practically a national holiday in the U.S.
Of course not everyone watches the big game live. So how does an advertiser build awareness of their Super Bowl spot with those who don't tune in? Well, the hype built up around all those hotly anticipated television commercials has media outlets by the thousands ranking and rating them the morning after. Major newspapers like the New York Times and television news channels such as CNN report on the commercials for days afterwards. This very post, in which no fewer than five upcoming movie releases are mentioned, is a perfect example.
Some advertisers even release their spots early for all to see, uploading them on websites such as YouTube. The media has taken to posting links to all these "leaked" ads days before the opening kickoff.
None of this takes into account the millions spent by many brands to produce a Super Bowl commercial that will stand out from the pack. Movie studios don't have that expense since they use footage from whatever blockbuster they're hawking.
If the goal of advertising is to build awareness of a product or service among potential customers than there are few marketing mediums at similar cost levels which are as effective and have as large a reach as a Super Bowl commercial.
That studios choose to pitch movies during the Super Bowl which most moviegoers are well aware of, rather than ones we might not know about, is an altogether different topic.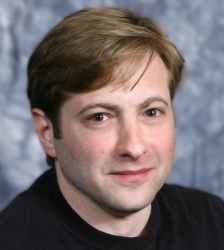 Latest posts by J. Sperling Reich
(see all)