I wonder if senior management at the big three Detroit automakers during the late 1970s and early 1980s experienced the same sense of pending anxiety that many Hollywood studio executives must presently feel. You see, as the media and certain members of the industry spent this past summer lamenting over a string of underperforming blockbusters like "After Earth", "The Lone Ranger" and "White House Down", a threat to Hollywood's long dominance of the worldwide movie market continued its steady growth. What's more, this threat comes from the very international territory Hollywood has recently courted as an emerging market; a region which has already proven how effective it is at disrupting American industrial supremacy.
This time however, the ongoing business success of one country may not have to suffer as other countries gain market share in the same industry. Bear with me for a moment while I use an arguably exaggerated analogy to detail the current surging Asian box office.
Starting in 1890 and running all the way through the 1960s, the United States was the largest automobile producer in the world. By the 1970s the U.S. automotive industry was ruled by GM, Ford and Chrysler, a group of companies that came to be known as The Big Three. However, after a series of setbacks in the 1970s starting with the 1973 oil crisis, U.S. automakers began to see their market share decline as car buyers shifted to smaller, cheaper and better engineered vehicles built overseas, mostly in Japan and South Korea.
Offerings from companies such as Toyota, Honda, Nissan and eventually Hyundai outsold those from The Big Three to such an extent that by 1981 Japanese automakers were sending cars to the U.S. under a voluntary restraint agreement.
China, which has recently become Hollywood's new best friend, didn't export cars to the U.S. so much as they did… well, just about everything else. I'll spare you the details of what foreign imports did to the U.S. textile industry. Can anyone even remember the last time they wore a piece of clothing with "Made In U.S.A." on the label?
When we correlate such recent historical cases with the motion picture industry the similarities are easy to spot. Releases from six Hollywood studios earn a lion's share of the worldwide box office. However, most of the movies Hollywood has been manufacturing lately are big, expensive retreads of previous versions of the same product. For decades, only Hollywood entities could churn out slick and shiny movies with a high production value. The advent of digital technology though, has lowered the cost of film production and distribution to such an extent that producers all over the globe can manufacture product that equals what is being made in Hollywood. These new movies are smaller, less expensive and offer fresh narratives.
In countries outside North America, these movies also come with the added advantage of featuring talent, cultures, languages and mindsets more familiar to local audiences. The box office returns in China, Japan and South Korea this year have shined a spotlight on an increasing consumer shift toward domestic productions and away from Hollywood releases.
China
In less than 10 years China has become the world's second largest movie market. The only argument industry observers have over whether China's box office grosses will surpass that of North America is precisely when that will occur, not if. This is inevitable for a country with a population of over 1.3 billion people, and where 10 new movie screens are being added every day. In the first nine months of this year, China's box office increased 35% to CNY ¥16.43 billion (USD $2.7 billion). This nearly matches the receipts for all of 2012 which were CNY ¥17.04 billion (USD $2.8 billion).
China's State Administration of Radio, Film and Television (SARFT) reports that homegrown movies dominated the market taking in CNY ¥9.56 billion (USD $1.57 billion) as opposed to foreign productions which declined 5.2% to CNY ¥6.86 billion (USD $1.3 billion). Half of the top 10 films in China during the first nine months were local productions, including the top earner "Journey To The West" from director Stephen Chow which grossed ¥1.22 billion (USD $200 million).
Only 34 foreign productions are allowed to be released in China each year, and all of them manage to be from Hollywood. In 2013, the top imports so far have been "Iron Man 3" at ¥755 million (USD $125 million) and "Pacific Rim" with ¥694 million (USD $115 million).
Japan
It's not surprising that domestic films should rule the roost in China, where the government closely monitors the success of imported productions in an attempt to assure such an outcome. Though in Japan there is little, if any, government intervention and yet local releases have also outpaced Hollywood productions. This has been the case since 2006, when after 21 years of coming in second Japanese films earned 52% of the country's box office.
In fact, ten years ago imported films made up 67% of theatrical grosses in Japan, amounting to JPY ¥154 billion (USD $1.4 billion). That figure declined to 34.3% in 2012 and hasn't been above 50% for the past five years.
This past summer Hollywood releases such as "Pacific Rim" and "The Wolverine" each earned less than JPY ¥973 million (USD $10 million) whereas in 2012 tentpole movies like "The Amazing Spider-Man" and "Avengers" pulled in upwards of JPY ¥2.9 billion (USD $30 million). Oddly enough "Ted", a live-action comedy featuring a foul mouthed teddy bear was a hit earlier this year raking in JPY ¥4.1 billion (USD $42 million).
Family fare such as "Despicable Me 2" continues to succeed in Japan, though not nearly as well as similar content from indigenous filmmakers like Hayao Miyazaki. His current release "The Wind Rises" grossed JPY ¥14.6 billion (USD $150 million).
South Korea
While homegrown productions have always been big earners in South Korea, 2013 has been a benchmark year. Unlike in other countries, where grosses are tabulated in fiscal terms, South Korea reports attendance instead.
This year moviegoing is on a record setting pace. The Korean Film Council reports that for the second year in a row, South Korean films will surpass 100 million tickets sold. Keep in mind that South Korea has a population of 50 million people who have been seeing an average of two locally produced movies per month this year alone.
"Snowpiercer", a sci-fi fantasy leads the pack with 9.3 million admissions. It broke the country's one week sales record with more than 4 million admissions in its first seven days. The record was previously held by "Transformers: Dark of the Moon", "Iron Man 3", "Secretly, Greatly", and "The Thieves" each of which took eight days to sell as many tickets. To put this in perspective Bong's 2006 film "The Host" had 13 million admissions, the highest ever for a South Korean release.
"Snowpiercer" also holds another South Korean record, being the most expensive indigenous film ever made. The budget was KRW ?43 billion (USD $39.2 million), or as Hollywood studios would refer to it, the cost of marketing an indie art house film.
Breaking admission records is becoming somewhat passé in South Korea given that it's happened so often in 2013. The third quarter saw 4.33 million tickets sold, a record for the July to September time frame. During the first half of the year moviegoing climbed over 18% to 98.5 million admissions, another record, with more than 55 million of those tickets being sold for local releases. These include "Miracle in Cell 7" from director Lee Hwang-kyung, which in February became the 8th South Korean film to top 10 million in admissions. Of the 390 titles released in South Korea during the first six months of 2013, 70 were homegrown.
In Closing…
It could be argued that my analogy doesn't fit. In the case of the U.S. automotive industry, Asian manufacturers exported their goods into the market, where they began to usurp American made products. Despite being monster hits back home, films from Asia have not (yet) begun to dominate the North American box office, where Hollywood is still the major player. However, times have changed since the 1970s and 1980s and studios operate in a global marketplace where international grosses currently dwarf domestic receipts on most movies. Planet Earth is now the domestic market for Hollywood movies. Any ticket sold to a local production in China, Japan, South Korea, or quite honestly any country, is a ticket not being sold to a Hollywood release.
Or is it? After all, moviegoing is not a zero sum purchase. Just because a patron buys a ticket for a locally produced film doesn't mean they won't come back the next day to see an import.
To be sure, the percentage of box office that Hollywood films gross in the countries highlighted in this post has declined in recent years to an extent where they no longer have the majority share of the market. However, a rising tide raises all ships, and as we can see with South Korea and China, the grosses and attendance of all films is increasing. (So are populations and screen counts). A smaller percentage of a larger overall market may actually earn productions from all countries higher grosses. And that's a good thing.
Put another way, would you rather have 70% of USD $1 billion or 25% of a $4 billion far more robust market?
This doesn't even touch on the possibility of Hollywood studios entering international territories with indigenous productions of their own, nor the potential of their participation in co-productions. As the global marketplace becomes flatter and the film production playing field more level the domination of Hollywood films at the worldwide box office may begin to wane. This doesn't necessarily mean, however, decreasing revenue or that The Big Six studios will follow in the troubled footsteps of The Big Three automakers.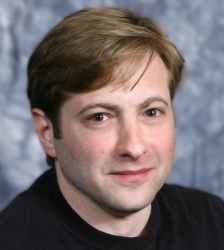 Latest posts by J. Sperling Reich
(see all)