With more than 23,000 movie screens using its 3D cinema technology in 74 countries around the globe, there is little debate over RealD's market penetration. Yet it seems there are still territories where the company can grow its market share, especially in China and Russia.
That said, Russian exhibitors gave RealD a lot to crow about last week. The company announced that Cinema Park, which operates 281 screens across 18 cities in Russia, will install RealD 3D technology on 200 screens. Though RealD has already been placed in some of the circuit's auditoriums, it will take five years to complete the rollout.
Cinema Park says 226 of its current screens are already 3D capable, leading one to believe the exhibitor is transitioning from whatever existing 3D systems they are using to RealD.
Possibly more important to RealD is that Cinema Park plans on installing the company's premium large format (PLF) offering in their Grand Canyon theatre in St. Petersburg. As we explained back in June, the new program has been dubbed "Luxe: A RealD Experience". Here is how the company describes what it refers to as an initiative:
"LUXE: A RealD Experience" is the Premium Large Format (PLF) initiative introduced by RealD at CineEurope 2013 with the aim of unifying the exhibition community under a single brand with a goal of becoming synonymous with the ultimate out of home entertainment experience. Minimum standards will assure all "LUXE: A RealD Experience" auditoriums feature massive screens, ultra bright 2D and 3D, enveloping audio and luxury seating for a premium movie-going experience. "LUXE: A RealD Experience" auditoriums will provide full flexibility with content, allowing exhibitors to show any movie at any time for optimized profitability.
This seems like less of a product and more of a quality assurance certification program not unlike what THX has offered in the past. RealD details the program's requirements as follows:
All "LUXE: A RealD Experience" auditoriums will meet minimum technology specifications to assure a premium cinema experience, such as: usage of RealD 3D, the industry's brightest 3D projection technology; wall-to-wall / floor-to-ceiling screens of at least 16 meters in width; 3D sound; auditorium rakes to optimize patron's views and more.
Despite the cumbersome name, Cinema Park won't be the only exhibitor in Russia to feature Luxe auditoriums. Karo Cinemas, a chain operating 200 screens, announced last week they would be installing 10 Luxe screens in some of Russia's larger cinema markets. Based on the press release it would appear the 10 screens will be a part of Karo's existing agreement with RealD to install the company's 3D technology on 200 screens. That deal was announced in February.
The Luxe auditoriums will be setup by Karo initially in Moscow and St. Petersburg, with the remaining eight auditoriums being a part of new venues the exhibitor is opening by mid-2014.
You may be asking yourself why we are bothering to write about what is essentially just another industry press announcement? (I know we certainly were). First off, all this news comes 13-months after RealD opened an office in Moscow. Besides the agreements detailed here, the company announced back in February that another Russian exhibitor, Kinomax, would be installing RealD across the chains 100 screens. It appears RealD's decision to set up shop in Russia is beginning to pay off.
This leads us to our second point; Russia is an emerging cinema market of increasing importance. With only 3220 modern movie auditoriums throughout the country (according to Unifrance), the territory is seriously under-screened. A little more than 71% of all the screens in Russia have been converted to digital and around 40% of the the country's citizens don't even have local access to a movie theatre. This leaves plenty of room for expansion both in terms of deployment on existing screens as well as new builds.
All of this comes as more films are being released into a Russian market where the box office grew 15% in 2012 to more than RUB 40.5 billion rubles (USD $1.3 billion). During the first six months of 2013 Russia's box office was up 4.7% thanks to 245 new releases hitting theatres. Some estimates peg the number of new titles opening in 2013 at nearly 500, which would be up from 373 in 2012.
As a public company, RealD has to find ways to maintain or increase earnings in order to appease shareholders. The company's stock price is down 56% from a high of 15.58 in June of this year and more than 77% from the all time high of over 30 back in May of 2011. Expanding in emerging markets such as Russia and Brazil, where RealD has also opened an office, not to mention China, is crucial to the company's near and longterm success.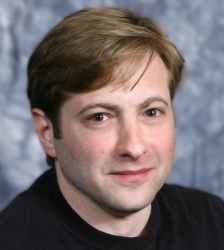 Latest posts by J. Sperling Reich
(see all)