There is an old proverb popularized by the 19th century English writer W. E. Hickson that states "If at first you don't succeed, Try, try, try again." It seems Alberta Investment Management Corp. (AIMCo) and OMERS Private Equity – the investment division of Ontario Municipal Employees Retirement System – are heeding this advice when it comes to the cinema chain Vue Entertainment, even though it's costing them a fortune.
In 2010, the two Canadian investment firms were outbid by the London-based private equity group Doughty Hanson & Co. who paid GBP £450 million (USD $730 million) for Vue. At the time Vue was the third largest circuit in the United Kingdom operating 68 cinemas made up of 678 screens. Outside the U.K. the exhibitor had one theater in Portugal and another in Taiwan. We reported all of this back in November of 2010 when the sale occurred, which is why researching this new story felt like déjà post.
This week AIMCo and OMERS re-teamed to successfully purchase Vue Entertainment, albeit for a whole lot more than Doughty Hanson ponied up three years ago. In fact, the duo have agreed to pay Doughty Hanson, one of Europe's largest private equity firms, GBP £935 million (USD $1.5 billion) for the circuit. (That's twice as much than Doughty Hanson paid three years ago for those keeping score at home).
Back in 2010 we mentioned that Vue might use some of their new found private equity to expand via acquisitions and/or building new cinemas. That's exactly what they did. In the past three years the cinema chain has doubled in size by picking up Apollo Cinemas, a rival U.K. exhibitor, in May of 2012, as well as Germany's second largest circuit, CinemaxX, in July 2012 and Poland's Multikino this past May.
Now Vue is the second largest cinema operator in the U.K. and according to Bloomberg, the second largest outside of North America, with 1,321 movie screens across 146 cinemas in Britain, Ireland, Denmark, Portugal, Latvia, Lithuania and Taiwan.
Vue's new owners plan on supporting the company's continued expansion through acquisitions and new theatre construction. In an interview with the Financial Times after the acquisition was announced OMERS senior managing director Mark Redman said:
"Our combined ownership gives Vue the distinct advantage of patient capital and deep pockets for organic and acquisitive growth. The pan-European market is a lot less consolidated than the UK market. That's where the opportunities are for Vue."
Given Europe's economic woes over the past several years one might think it to be an inopportune time to purchase a leisure business in the territory, or that Vue's new owners might be a little short on cash after spending so much for the company. Not so according to AIMCo topper Leo de Bever who told the Edmonton Journal:
"It's a relatively low-risk transaction. The revenue streams are not cyclically sensitive, so they're reasonably recession-proof, and the returns will ultimately come from really managing this thing from an efficiency point of view… I think we got it [Vue] for a bargain. But it was well priced in the sense that, given all the (issues) about the European economy, but also the incomplete optimization of this particular industry, this represented a medium risk, good return combination."
Speaking of financial returns, Doughty Hanson is not only selling Vue for twice what it paid in 2010, but says that it will make a respectable profit of about 32% when the deal finally closes in late July. Vue itself reported an EBITDA of GBP £110 million (USD $172.7 million) last year and a profit-to-earnings ratio of 8.5.
And if you ever wanted to know what those in high finance really think of the exhibition space, if only in Europe, de Bever was not shy in pointing out a few weaknesses:
"Europe is a little behind us in terms of having very highly optimized networks for movies, and in Eastern Europe there is still a fair bit of growth potential. They've never had these kinds of (modern) facilities, particularly in Poland and parts of Germany."
But can Vue really increase its value 100% the way it did with Doughty Hanson as it's owner? Possibly, though maybe not as quickly. Surely we can expect to see continued consolidation of the European exhibition market. In other words, Vue will be acquiring more circuits in the next several years. However, what can really factor into Vue's worth is the business its chief executive officer, Tim Richards, said the company would be pursuing int the future. Discussing Vue's long-term strategy after the sale, Richards told The Scotsman:
"In three to five years we would like to do distribution, cut out the middle man for smaller films and get more British films on the screen at a lower cost."
This is not an unprecedented tactic. European exhibitors such as Pathé and MK2 are also in the business of distributing movies, often quite successfully. As well, North America's two largest exhibitors, Regal and AMC, launched their own distribution arm, Open Road Films, in March of 2011. Getting into film distribution is a natural way to expand Vue's brand without overextending the company into unfamiliar markets and confusing customers.
Richards will no doubt be there when Vue makes such a move. He is one of Vue's founders and will be staying on to manage the company after the sale closes. That makes a certain amount of sense. If you were AIMCo and OMERS, why wouldn't you want to keep a guy in charge who helped double the size of the company in just three years? Oh, and did I forget to mention that Vue employees own roughly 27% of the circuit?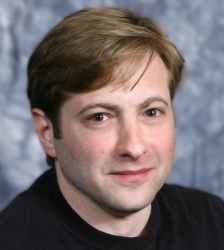 Latest posts by J. Sperling Reich
(see all)