Late last week Vue Entertainment, the United Kingdom's third largest movie theatre chain, was sold to a private equity firm. Doughty Hanson & Co. will reportedly cough up GBP £450 million (USD $730 million) to take over the circuit. The news was picked up primarily by business and trade publications, though depending on how events play out it could actually prove to be rather significant.
Based in London, Vue began it's life in 1998 as SBC International Cinemas. With backing from Boston Ventures, co-founder and chief executive Tim Richards had opened six theatres by 2003. That was the year SBC pulled off a huge coup by acquiring the much larger Warner Village Cinema chain for £221 million (USD $353.6 million) and rebranding the company as Vue Entertainment. With 42 venues and 384 screens Vue became the third largest exhibitor in the U.K.
Then in June of 2006, Vue announced a management buyout of the company. The Bank of Scotland helped finance the deal which was estimated at £350 million (USD $644 million). By that time Vue had grown to 544 screens across 55 cinemas. Vue's executive team took a controlling 52 percent share of the company with Coller Capital Ltd. taking a 29 percent ownership and Och Ziff Capitam Managment Group holding a 19 percent stake.
Today Vue operates 68 cinemas accounting for 678 screens throughout the U.K. and Ireland. Over last several years the company has been responsible for about half of all the multiplexes built in the U.K. They also own one theatre in Portugal and another in Taiwan. But that number could soon grow quite rapidly. Bloomberg suggested that Vue might use some of the cash from the Doughty Hanson sale to buy the U.K.'s largest circuit, Odeon, or possibly Cineworld. Another scenario has Vue scooping up a European theatre chain outside the U.K. Of course, they could always expand by opening new cinemas.
Vue was such an appealing investment opportunity that Doughty Hanson had to outbid private equity firm BC Partners and Ontario Municipal Employees Retirement System to close the deal.
Meanwhile, Vue's executive team will earn £70 million (USD $112 million), with Richards receiving roughly £25 million (USD $40 million). Some of that money is being reinvested into the company so that the management team can maintain a "significant" minority share of the cinema chain.
So, what may read like just another run-of-the-mill finance story on the face of it, may actually turn out to alter the exhibition landscape in the U.K. And what about Vue's management team? Presumably they're under contract with their new owners. In speaking to the Daily Mail it doesn't seem as if Richards or his team is going to run off with their riches:
"Vue has come a long way since it was launched in 2003 and this next phase of our journey with Doughty Hanson as our new partner is going to be very exciting. We will continue to innovate, enhance and grow the business. We will continue to open fantastic new state of the art cinemas, such as the new 14 screen all digital Vue multiplex cinema in Westfield's Stratford City which opens in September next year."
Vue has been one of Europe's digital cinema early adopters and is known for its modern, state-of-the-art multiplexes, 90 percent of which feature stadium seating. The circuit is currently rolling out Sony 4K digital cinema equipment in all its theatres in a conversion which is due to be complete in 2012.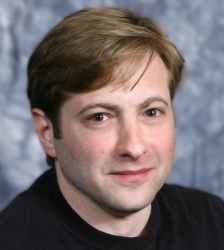 Latest posts by J. Sperling Reich
(see all)