Maybe the Hollywood trade papers were in need of something to write about in the first few days of this year's Cannes Film Festival. Possibly they were just looking for a way to mention China in story, since the country, now the world's second largest box office generator, seems to be the new black. Whatever the reason, if one felt that the Chinese had sworn off Cannes, as one article suggested, they will have likely changed their mind now that the festival is drawing to a close.
Sure, buyers and sellers from Chinese companies may be "conspicuously absent" as the Hollywood Reporter declared, though this would be too narrow a view of Cannes, taking only the market into account. Taking a census of the country's presence in Cannes by counting such attendees may be misleading, especially since China has a quota on distributing films from outside the territory.
At the festival itself, China is represented rather well by at least three films, one of which is in the official competition. That entry, "A Touch Of Sin" by filmmaker Jia Zhang-Ke, has been one of the buzz worthy films since it screened in Cannes early in the festival. Whether it will walk off with the Palm d'Or, the top prize in Cannes, remains to be seen, though it wouldn't come as a huge surprise.
"A Touch of Sin" is just the type of movie past Cannes juries would have lauded with laurels; a well made film with interweaving story lines filled with political criticism of the directors home territory. What more could a Cannes festivalgoer ask for?
Zhang-Ke tells four stories in which the corruption, greed and violence of modern-day China seems to be the main through line. Selecting to let the film play out in what is referred to as an omnibus format, the four tales overlap only slightly. In one story a miner doles out deadly justice to his village's corrupt political cronies. Another focuses on a young man working at an electronics manufacturing facility, not unlike Foxconn, the manufacturer of Apple's iPhone.
In the press notes for the film Zhang-Ke states that each of the stories he portrays in "A Touch of Sin" are drawn from "well-known to people throughout China". This makes it even harder to believe how such a film could be made in China. After all, the country is known for tightly controlling its image in the media. When it comes to distributing movies many Hollywood studios have found navigating the Chinese market difficult at best.
While it may seem impossible to believe that "A Touch of Sin" could ever be seen in China, Zhang-Ke has been assuring anyone who will ask that it will indeed receive a wide release. The same is said to be true of Flora Lau's "Bends", appearing in the Un Certain Regard section in Cannes.
"Bends" addresses the issue of Chinese identity head on. The movie takes place on Hong Kong's border with Shenzhen on the country's mainland. It depicts the struggles of two characters at opposite ends of Chinese society; a rich socialite and her chauffeur. The Hong Kong socialite spends the entire film trying to hide the fact that her family has lost all its money, while her chauffeur from the mainland frantically attempts to find a hospital in Hong Kong where his wife can give birth to their second child without having to pay huge fines. Their relationship takes place almost entirely in and around the socialite's car.
The third title from China comes from well known Hong Kong director Johnnie To. "Blind Detective" is a straight forward commercial crime-comedy appearing as an out-of-competition midnight screening in Cannes. To's work is more mainstream than one would expect to run across in Cannes, at least as an official selection of the festival, though might serve as a perfect specimen of the emerging Chinese film industry.
These are only three Chinese films in the official competition. This is without considering Director's Fortnight or Critic's Week selections, nor any titles appearing at the Marché du Film in Cannes. Hollywood blockbusters and their accompanying studios might be stealing most of the headlines in regards to China's film market, these three films demonstrate the country has an existing and emerging group of indigenous talent whose competent movies will increasingly challenge imported titles in quality, quantity, and ultimately, financially.
Update – May 26, 2013:
Jia Zhang-Ke was presented with the screenplay award for "A Touch of Sin" at the closing ceremony of the 2013 Cannes Film Festival.
When asked about China and Chinese films after the ceremony, filmmaker Steven Spielberg, president of the jury deciding the awards, stated:
"China is coming on strong, not just as a marketplace for international motion pictures, but coming on strong as a creative force and this film certainly shows the power of the author director and his very visionary depiction of circumstances based on four different stories, four different sets of characters. We were all very impressed by the structure and the screenplay is the echo of our appreciation of his work and his talent."
Ang Lee, a Taiwanese filmmaker whose most recent film "Life of Pi" earned him an Academy Award for Best Director earlier this year, predicted the number of movies from China headed to Cannes, and around the world, will continue to increase:
"I will say the Chinese market and the people who love movies is growing up to be a very sizable perhaps even one day surpassing English speaking territories. I really hope it grows, whether it's commercially or artistically or anything in between."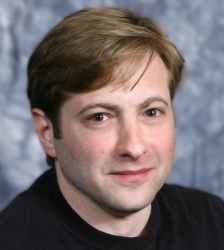 Latest posts by J. Sperling Reich
(see all)