In Technorati Media's "State of the Blogosphere 2011" report it is noted that the number one influencer of bloggers, whether professionals or hobbyists, is other blogs. Over 60% of all bloggers surveyed say they look to other blogs to find topics and subjects to write about. All the copy-cat posts on the same news story or subject have led some to criticize the blogosphere as nothing more than an echo chamber of people all writing about the same ideas in the same way.
Such an effect was demonstrated over the past two days with a news story about the decline of movie ticket prices. I first saw the story posted yesterday on The Wrap followed shortly after by one published on the Hollywood Reporter's website. They stated the National Association of Theatre Owners had announced the average ticket price for the third quarter of 2011 had dropped to USD $7.94. That's lower than the second quarter's record setting USD $8.06, but higher than the USD $7.86 price of 2011's first quarter.
The publications "attributed" the price drop to having fewer 3D releases in the quarter, in comparison to the higher number of titles released in the second quarter. Both stories were short and practically carbon copies of one another leading me to believe they must have been citing a press release of some sort.
I waited for NATO's press release to arrive via email for confirmation of the news, though nothing ever arrived. So, I went to the press release section of the organizations website, but found nothing had been published since October 14th.
By this morning I saw a few blogs pick-up the story including the gossip site PerezHilton.com. Now I can see NATO handing Variety, THR and The Wrap a story or an exclusive press release, but not PerezHilton or Screen Junkies.
Of course, this type of selective information distribution is part of the reason the blogosphere echo chamber exists in the first place. As a blog, we try not to make a habit of screaming into this abyss, though given the release of Technorati's report, this story served as a perfect example of how news is propagated in the modern age. Now if you'll excuse us, we have to go read a few more blogs to figure out what we should be writing about next.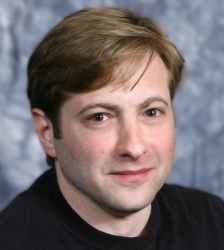 Latest posts by J. Sperling Reich
(see all)