Anyone who has attended an industry trade show this year or has taken even a cursory look at international box office grosses has undoubtedly noticed the increase in revenue being generated in two countries; China and Russia. It's no secret that the cinema market in both of these territories is on the rise as each goes through their own multiplex boom. While researching a piece on international box office for the July issue of Boxoffice Magazine I was told by Veronika Kwan-Rubinek, President of International Distribution for Warner Bros., "Russia has been the single biggest growth story in the last decade, and China will be the biggest growth market looking ahead."
I wouldn't be surprised if Russia continued to be a growth story for some time to come. That's precisely the subject of a recent IHS Screen Digest report authored by David Hancock. Some of the highlights from the report include:
Record box office in Russia surpassing the USD $1 billion in 2010
The market has 2,430 screens of which 297 were added in 2010 – the strongest growth in the last five years
Over 30% of all the screens in Russia are in Moscow and St. Petersburg
Of the 941 digital screens in Russia, 95% are capable of showing 3D
Of course, the IHS Screen Digest report contains enough facts and figures to prove the point ten times over, certainly more than can be recounted here. Suffice to say, Russia is now a market that is so important that Paramount held the world premiere of "Transformers 3: Dark of the Moon" in Moscow on June 23rd.
If there is any doubt over the rise of the Russian cinema market, check out some of these figures:
In late April "Fast Five" opened to USD $11.7 million the same weekend "Thor" opened to USD $5 million.
"Rio" opened to USD $9.27 million.
"Pirates of the Caribbean: On Stranger Tides" has taken in USD $60 million, barely finishing second to Japan as that film's top international territory.
"Kung Fu Panda 2" opened to USD $15 million.
When one remembers that there are only 2,430 screens in the entire country, those grosses become even more impressive, or as they say in Russia, ????????????.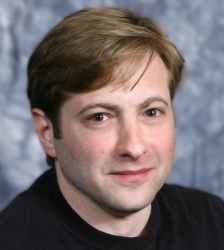 Latest posts by J. Sperling Reich
(see all)