Over the past week Apollo Cinemas has decided that more is… well, more. The United Kingdom's sixth largest exhibition chain is partnering with Sony Digital Cinema to bring more 3D alternative content to its customers and they have selected Vista Cinema Software to increase their overall operational effectiveness.
Apollo launched the More campaign to offer content from partners such as The Royal Opera House, Shakespeare's Globe Theatre and the English National Opera. Performances will be offered in what is being described as "super high definition live 3D" using Sony's 4K projectors. The circuit is also planning to show sporting events such as rugby, football and tennis, as well as concerts and music festivals.
Apollo has held their first live 3D event earlier this month when pop star Avril Lavigne debuted her new album at the chain's cinema in London's Piccadilly Circus. Lavigne was on-hand for a question and answer session after the video screening. In March, Apollo will be showing a 3D film version of the opera "Carmen". The George Bizet opera was filmed during performances at the Royal Opera House.
The deal seems somewhat inevitable since Apollo signed up with Sony as their digital cinema deployment entity in 2009. The theatre chain's press release didn't specifically detail how Sony was enabling them to bring 3D alternative content into their theatres beyond providing the equipment that makes it all possible. In fact, Nicole Oakley, Marketing Manager at Apollo Cinemas said just that:
"The Sony 4K technology provides outstanding image and sound quality, and enables us to extend our programming to alternative content, delivering new and exciting experiences for our existing and future customers."
To ring up all those additional sales that 3D alternative content is meant to bring in Apollo will be relying on a point-of-sale system from Vista Entertainment Solutions. The chain's 14 cinema locations will transition to a whole suite of applications from the New Zealand based company, including Vista Box Office and Concessions, CashDesk and HeadOffice.
Expanded modules such as Vista Kiosk, Vista Loyalty, Vista Web and Voucher Management are meant to expand the service options for both Apollo and its customers. The company's managing director, Rob Arthur, explained the decision to go with Vista:
"[Vista will] allow us to maintain our position at the leading edge of UK cinema development. The result will be a much more
seamless experience for customers and for our staff."
Of Apollo's 83 screens all but five are digital and two thirds are 3D capable. The theatre chain represents 1.5% of the total U.K. box office.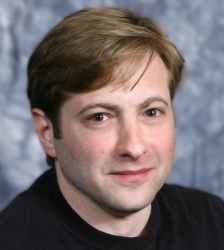 Latest posts by J. Sperling Reich
(see all)