If there was any debate over whether digital cinema would ever roll out in the European market one would hardly know after the past two weeks. Sure there have been lots of discussion at the European Cinema Summit and Cinema Expo about which European countries would be eligible for virtual print fees, which would have to go it on their own and wether the European Commission would offer any subsidies, but at the same time several theatre chains have been announcing their plans to deploy the new digital technology.
After yesterday's announcement that Hungary's Palace Cinemas had selected XDC for the conversion of 170 screens, Euroscoop, a chain with theatres in Belgium and The Netherlands, has also signed an agreement with the European integrator. Finance by their VPF agreement, XDC will install DCI-compliant digital cinema equipment on Euroscoop's 61 screens starting in September and finishing before the end of the year.
Euroscoop will be using XDC's CineStore Solo server and central library server, the CineStore Plaza. Each of the circuits six theatres will get XDC's theatre management system and will be fully networked. Euroscoop has elected to go with Barco projectors.The press release quotes Euroscoop's chief executive officer, Luc Van de Casseye, singing XDC's praises:
"We are very happy to sign this agreement with XDC which demonstrated to us their high technology expertise as well as the ability to guarantee VPF backing with all the 6 US studios. Moreover, XDC is a Belgian-based company able to provide immediate reactivity and support."
And Serge Plasch, the CEO of XDC, was also given some ink:
"It's great to have our first VPF deal in Belgium, as well as in Holland where we have also another 6 screens signed under the VPF. We know Euroscoop from several years since it was one of the first customer of XDC in early 2005. Both of us, we made our first steps in digital cinema, and we are now moving together to the next phase with a full digitalization."
Meanwhile, in the United Kingdom, Apollo Cinemas has signed an agreement with Sony for the deployment of 4K equipment on 83 screens. The announcement was hailed by Sony in their press release as a VPF agreement "like no other", however other than it being Sony's first VPF deal in Europe there was no explanation as to what makes this news so unique. It did mention that one-third of the screens will be set up to show digital 3D films.
Rob Arthur, Apollo Cinemas Managing Director seemed quite happy about going digital based on his quote:
"This agreement puts Apollo amongst the most innovative cinema operators in the world and will establish the UK's first fully digital circuit and in CineAlta 4K. Our partnership with Sony Digital Cinemaallows Apollo to offer the ultimate digital cinema experience to all our valued guests. The CineAlta 4K digital systems provide outstanding image and sound quality, and will enable us toextend our programming to alternative content, delivering new and exciting experiences for our existing and future customers."
And Sony's European head of digital cinema, Oliver Pasch, stated:
"This really is an exciting agreement that clearly demonstrates Sony Digital Cinema's commitment to the long-term success of the cinema industry, heralding a new era for digital cinema. This agreement enables Apollo to capitalize on the enormous opportunities that digital cinema offers to strengthen and sustain their business, as well as to revolutionize the movie-going experience."
Apollo cinemas, which was founded in 2002, is the largest independent cinema chain in the UK.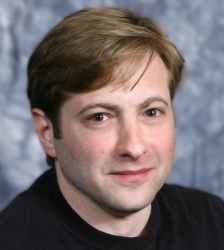 Latest posts by J. Sperling Reich
(see all)