Just a few months after announcing the installation of 12 digital 3D screens, Palace Cinemas, a leading Central European exhibitor has selected XDC as the d-cinema integrator which will deploy digital cinema throughout all its 170 screens. Installations will be financed using XDC's virtual print fees and will commence in the latter half of 2009.
Budapest based Palace is the largest theatre circuit in Hungary, the Czech Republic and Slovakia. Of course, XDC will rely on the CineStore server they manufacture in each installation. Every one of Palace's 20 theatres will be networked and use the CineStore Plaza as their central storage server in conjunction with XDC's TMS. No word on what projectors have been selected, though they are sure to be DCI-compliant.
In Amsterdam for Cinema Expo, V.J. Maury, Palace Cinemas Chief Executive Officer, seemed excited that digital cinema was finally rolling out at circuit-wide. At the International Cinema Technology Association's seminar this past Sunday he reminded me that he was one of the first, if not the first, theatre chains in Europe to install digital cinema equipment. He began discussing a full transition to digital with his board back in 2002 and had the first systems in place in time for the 2005 release of "Star Wars: Revenge of the Sith".
Maury's quote in the official press release read as follows:
"At Palace Cinemas, we are committed to creating the very best entertainment destination so our customers can have a great night out at the movies. With the conversion to digital, we will be able to provide our audience a full line-up of movies shown perfectly in digital on the big screen every single time, in every language, dubbed or subtitled, in 2D or 3D. We are very pleased that the studios have committed to this new technology in our markets. It will also mean more independent movies, live concerts, sports, events and interactive content. There is terrific potential in this new digital environment. It certainly is a great time to be in the exhibition business. XDC is a partner who shares our vision."
The Chief Executive Officer of XDC, Serge Plasch was also quoted in the press release:
"It's for XDC a great honour to announce our third major VPF deal in Europe. Palace Cinemas is the most dynamic exhibitor in Central Europe. This agreement is the result of the excellent relationship that we have built with Palace Cinemas' visionary management team over many months, as well as the successful test bed with 12 systems."
As Plasch notes, Palace and XDC have been working together on a trial basis so this announcement is not entirely unexpected. Surely the agreement will not only benefit both parities but also the distributors that provided the VPFs as it shows signs that digital cinema is beginning to gain some serious traction in Europe.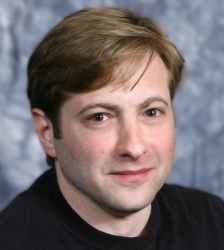 Latest posts by J. Sperling Reich
(see all)