Earlier this month Israeli based Cinema City International became the third largest theatre chain in Europe when they acquired Palace Cinemas. The deal includes 8 multiplexes in the Czech Republic, 4 multiplexes in Hungary and 3 multiplexes in Slovakia. This gives CCI an additional 141 screens and makes it the largest exhibitor in Central and Eastern Europe.
The sale of Palace was somewhat inevitable. The chain was founded by Arthur Goldblatt and V.J. Maury and backed with investment from a private equity firm, Argus Capital Partners. Presumably Argus wanted to cash in on their more than ten year investment in Palace. It appears they should be very happy. CCI paid EUR €28 million (or USD $38.16) for Palace which is more than six times the company's 2010 EBITDA. The acquisition was financed with cash CCI had on hand and existing credit lines.
The acquisition has a number of upsides for CCI, not the least of which is their entry into Slovakia. The company is also increasing it's market share in both the Czech and Hungarian markets. CCI entered the transaction as the third largest exhibitor in the Czech Republic with 13% of the country's admissions and 15% of its box office. After picking up Palace they'll be the country's largest exhibitor with 111 screens across 13 venues representing 40% of admissions and 45% of the box office.
The story is similar in Hungary where CCI will now operating 162 screens across 17 multiplex boosting their 36% share of admissions and 31% share of box office to 62% and 53% respectively. In total CCI now controls 866 screens over 90 multiplexes in seven countries, including Bulgaria, Israel, Poland and Romania. This allows them to leapfrog over Cineworld, which has 801 screens at 78 sites, to become Europe's third largest exhibitor.
And CCI isn't stopping with palace. They have an aggressive growth strategy with 35 multiplexes presently in development giving CCI an additional 360 screens. By the end of 2013 the company has plans to be running 1,260 screens.
Speaking about the acquisition of Palace, CCI's CEO Moshe Greidinger said:
"In the next two years we plan to invest in the acquired cinemas to upgrade their standards and to add a sufficient number of digital screens to meet what we expect will be the ongoing demand for 3D digital movies. In the Czech Republic and in Hungary, we intend to integrate our organizations, applying our longstanding business model and management tools, which we anticipate will deliver meaningful added value to our overall operations in these markets. We believe this integration will also benefit our cinema advertising business."
Indeed, digital could be the one hiccup for CCI. Palace has been rolling out digital cinema under a deployment agreement with XDC, however CCI is rolling out d-cinema on their own. The integration and operational efficiencies Greidinger hopes to achieve with Palace might be more difficult if CCI is running two different d-cinema deployments. One thought is that rather than ending or buying out the XDC contracts (if that's even possible), CCI might decide to stick with them, freeing up capital and credit for more acquisitions. The company has 287 digital screens.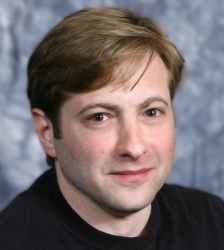 Latest posts by J. Sperling Reich
(see all)