The final entry in our series of posts presenting the comments of industry participants on last month's Cinema Expo provides us with some valuable information.
David Hancock's name will sound familiar to anyone having worked in motion picture exhibition or digital cinema over the past decade. He is the head of film and cinema at Screen Digest where he works as a senior analyst publishing numerous research reports on the industry.
Hancock moderated a panel discussion at Cinema Expo which reviewed the progress of digital cinema rollouts in Europe. Here are his impressions on last month's conference:
[/caption]
This was a very good Cine Expo. Thanks in great part to the efforts of Phil Clapp, the Chief Executive of UK Cinema Exhibitor Association, and Ad Weststrate, President of UNIC, who brought a strong European flavour to the seminar programming, there was much to be learned in both these formal events, as well as the more informal surroundings of the bars.
For me, there were two things that stood out at this year's Cine Expo. The first was alternative content, which is now clearly on the map and was on most people's lips. From almost a pariah subject a few years back, there is now strong interest from exhibitors in tracking down new content. The call for content is matched by the need for a central information point where exhibitors can view what is out there. Some exhibitors and content providers have been working in this area for many years, and it is good to finally see the rest of the market catch up with them. Their skills and experience will be in demand in the next few years. There were two panels on this, one on Monday and one on Thursday.
The second is that digital cinema is finally a mainstream movement. Left and right, people were taking deals, with integrators, projector companies, banks etc. In fact, there appears to be a projector shortage now and people are on waiting lists. It is rather strange, having spent so long talking about the future is coming, to talk about this in the present tense. It is even weirder that we are talking about projector shortages when in the past, the opposite was the case.
By June 2010, there will be close to 6,000 d-screens around Europe, close to 16 per cent of the continent's screens and 19,500 d-screens worldwide. However, following a 3D-driven installation phase, we have seen a group of major circuits unveil their wider 2D digital conversion plans, creating a momentum for the mainstream market that is hard to resist. However, what the mainstream momentum does highlight again is the lack of solutions for non-mainstream screens. There are solutions and it requires creativity and I wanted my panel to highlight this fact.
One other thing happened at Cine Expo that may have gone unnoticed. At the EDCF meeting on Monday (I am a Board member), Peter Buckingham (Head of Distribution and Exhibition at UK Film Council) presented the results of a project he has been working on with David Dawson Pick (DDP) and more peripherally myself, sorting data presenting all film screenings in all UK cinemas and other venues over a three year period, with a variety of categories. The data has been sliced in such a way that we can analyze the suitability of a VPF mechanism on a particular cinema. The data can also be looked at in other ways and is being made freely available to all academics, researchers, companies and cinemas in Europe and elsewhere so that more detailed study can be done. One interesting finding is that there are over 2,000 venues showing films in that time period, even though there only 760 cinema sites in the UK.
I will also mention in passing that there was not enough provision for watching the football, although Barco did have the foresight to put on a drinks and footie evening on the Monday.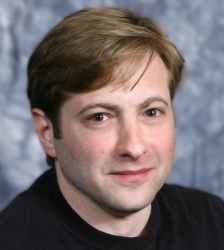 Latest posts by J. Sperling Reich
(see all)