[/caption]
If Sony wanted to make a big splash at Cinema Expo in Amsterdam this past week then they did one heck of a job. On Tuesday, the second day of the conference, Sony announced two exhibitor agreements with National Amusements and AMC Entertainment's United Kingdom based theatres for digital conversions. The company, known for its 4K digital cinema solution, also struck up partnerships with three European digital cinema dealers.
National Amusements
The biggest of these announcements had to be the news that National Amusements had chosen Sony as their integrator. The theatre chainis one of the largest in the world, operating 950 screens across venues in the U.K., United States and Latin America. National Amusements is the fifth largest theatre chain in North America.
Under their existing virtual print fee (VPF) agreements with Hollywood studios, Sony will install their 4K digital cinema projectors on all of National Amusements' screens. They will start immediately with Showcase Cinemas, National Amusements' U.K. theatre chain where Sony Digital Cinema 4K systems will be deployed on all 276 screens. In an effort to quickly ramp up the number of 3D screens at the circuits disposal, Sony will install the first 24 systems before the end of July.
There was no mention when installation of d-cinema equipment would begin in the U.S. or South America.  In fact the press release seemed purposefully non-committal, referring to the deal as an "expected global exhibitor agreement". One could read into the use of the word "expected" or assume that Sony will be deploying equipment to the 450 screens National Amusements has in Connecticut, Massachusetts, New Jersey, New York, Ohio and Rhode Island. The theatre chain owns 16 theatres in South America which would probably be included in any worldwide rollout.
It should also be noted that the release specifically referred to the equipment being installed as Sony Digital Cinema 4K Systems. That's because the Sony media block (LMT-300) which plays content to the 4K projector (SRX-R320) is actually inside the chassis of the projector. This is for security purposes; the locked cabinet protects against tampering and negates the need for encryption such as CineLink 2 between the media block and the projector. Sony will also be providing their theatre management system.
The statement given by Duncan Short, Vice President of International Operations at National Amusements, specifically mentioned Sony's technology as one of the reason's the circuit chose them:
"The Sony 4K digital systems provide outstanding image and sound quality, and will enable us to extend our programming to 3D and alternative content, delivering exciting entertainment experiences to our existing and future customers."
AMC In The U.K.
Sony's announcement regarding AMC's theatres in the U.K. was not all that surprising. After all, AMC has already chosen (through DCIP) Sony's 4K systems for their North American theatres. In the U.K. Sony will install their d-cinema kit at both AMC theatres; the Broadway Plaza 12 in Birmingham and Great Northern 16 in Manchester.
AMC's decision to stick with Sony in the U.K. may be an indication that they are satisfied with the technology and support they are getting in North America. If there was ever an opportunity to move away from an agreement that wasn't working out so well, then converting cinemas outside the U.S. and Canada would have been it. Another theory might be that the circuit simply wants some continuity in the equipment it is installing in all their venues.
European Dealer Partnerships
To help Sony extend its reach in the European market the company has entered into partnerships with three respected dealers; Hulskamp Audiovisueel in the Netherlands, Protronic in Switzerland and Sound Associates in the U.K.
Sony already has some very good representation in the territory thanks to Oliver Pasch, the head of digital cinema at Sony Professional in Europe. In the press release announcing the partnerships he explained that Sony is committed to growing their distribution channels throughout Europe:
"Working hand in hand with these specialist dealers, we can jointly deliver outstanding 2D and 3D technology to support cinemas exhibitors across Europe."

The partnerships were describes as "strategic" though not exclusive. This means the dealers will likely continue selling DLP projectors and add Sony's 4K projectors to their offerings. Sony not only increases its ability to distribute their technology in Europe, but will also now have reliable local service groups to support deployments in each country.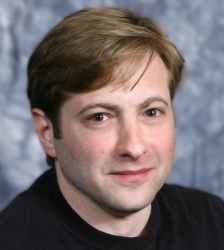 Latest posts by J. Sperling Reich
(see all)