It's hard to believe it's been more than two years since the National Association Of Theatre Owners (NATO) announced they would be taking control of their annual trade show in 2011 when their contract expired with Nielsen Film Group. At ShoWest in March NATO made public the name of their new confab, Cinemacon. Now NATO has solidified the dates of the revamped convention, which will be held at March 28th to March 31st, 2011 at Caesars Palace in Las Vegas.
ShoWest ran for 36 years and grew into one of the largest and most important annual events for motion picture exhibitors and distributors. NATO is planning for CinemaCon to take up the mantle of largest annual gathering of worldwide theatre owners and as such are moving the event across the Vegas strip from Bally's and Paris Hotels to Caesars Palace.
The new venue will offer more modern facilities and is meant to accommodate the size of the trade show, especially when it comes to screening product reels and upcoming releases from big Hollywood studios. Such presentations will be held in The Colosseum, a 4,200 seat theatre usually reserved for the likes of Celine Dion and Elton John. NATO is expecting 5,000 attendees at the first CinemaCon.
Like ShoWest, NATO plans for CinemaCon to set the tone for the upcoming summer movie season and will fill the schedule with "sponsored events, seminars, trade show, screenings, product presentations and a gala award show".
Putting the whole convention together for NATO are Mitch Neuhauser, Managing Director and Andrew Sunshine, Director Sponsorships and Trade Show. Both come from the Nielsen Film Group where they organized ShoWest, Show East, Cine Expo and Cine Asia. Neuhauser moved over to NATO last August, and though most knew that Sunshine was making the jump after this past year's ShoWest, if I'm not mistaken this is the first time it's been mentioned publicly in a press release.
Acting as honorary chairpersons for the first CinemaCon will be two former NATO chairmen, Michael Campbell, Executive Chairmen of Regal Entertainment Group and Lee Roy Mitchell, Chairman of Cinemark.
If you want to stay on top of CinemaCon news in advance of the show there are several ways to do so (besides subscribing to Celluloid Junkie's RSS feed). You can visit the event's website and sign up for updates. You can follow CinemaCon on Twitter (though they have yet to post an update). Or you can become a fan over on Facebook.
So, are you planning to attend CinemaCon? What are you looking forward to most about the new event? What will you miss about ShoWest? Let us know your thoughts in the comments section below.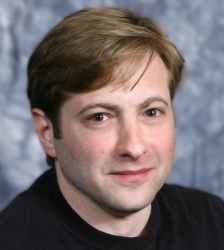 Latest posts by J. Sperling Reich
(see all)