On the first day of this year's ShoWest, the National Association of Theatre Owners (NATO) has made it known that when they take back the event next year it will undergo a name change to CinemaCon. The logo being used for the annual convention of theatre owners and movie distributors can be seen above.
ShoWest (which is taking place in Las Vegas now through March 19th) was originally NATO's annual trade show. The group still co-produces the event, however ten years ago they contracted with the Sunshine Group to actually organize and run it. Since then, the Sunshine Group was purchased by Nielsen Business Media who ran the conference as a for-profit endeavor. In 2008, NATO announced it would launch it's own convention in 2011, once the contract for ShoWest expired. Since the ShoWest name is now owned by Nielsen, NATO had to come up with a different moniker.
In talking with NATO spokesman Patrick Corcoran about the new show he stated, "By running a new non-profit convention, NATO can provide greater value at lower costs to theater industry. Having a show run by and for the industry allows us to celebrate and promote moviegoing in a way that benefits the industry and our customers."
NATO's president, John Fithian, echoed Corcoran's comments during a press conference held early Tuesday morning, just before his annual State of the Industry address:
"By taking it back to a non-profit status we can pump more resources into improving the value of the show. Everything from what chicken we order to other food offerings to what kind of rooms we can use and driving down a little bit the registration costs to get more of our smaller members in to get some of our smaller members and cinema players that don't typically come and really make it a show about the entire industry."
Fithian had nothing but praise for Robert Sunshine, the vice president of Nielsen Film Group, who ran the show for the past ten years. However, during that time the cost to attend and exhibit at ShoWest has skyrocketed. Vendors have been known to grumble about expensive booth space at the event and theatre owners weren't exactly thrilled at what they deemed a high registration fee. Eventually, the number of studios that sponsored and attended the event began to decline. This year Disney, Warner Bros. and Universal are making presentations (some larger than others), but Twentieth Century Fox is not present.
This, in part, led to NATO's decision to take back the reins of their annual meet-up in 2011. Fithian promises CinemaCon will still be an industry event about movie distributors, movie exhibitors and equipment vendors getting together to talk business and hopes the event will be fresh and exciting. One thing that will certainly be changing at next year's gathering is its location. It will still be in Las Vegas, but rather than hold the trade show at Bally's and Paris, it will be moved across the street to Caesar's Palace. Speaking about the new venue Fithian said:
"There are some issues with this location that we really hope to improve over at Caesars. You have movies split between two auditoriums in the Paris and Ballys. We got access to the coliseum which is the 4,000 plus seat state of the art auditorium where Cher and Celine Dion performed. It will be a very very exciting place to show off what's coming in the way of Hollywood movies. Caesars is a better property. It's got an upscale convention center which just opened a few months ago."
Mitch Neuhauser, who worked with the Sunshines for most of their ten year run as ShoWest organizers, was hired by NATO last August as CinemaCon's organizer. Look for other hires to be announced soon.
CinemaCon will be held in late March or early April of 2011. Rumors surfaced that the dates were March 28 – 31, 2011, though I haven't been able to get a confirmation.
UPDATE March 22: Cinemacon now has a Twitter account (@CinemaCon) you can follow as well as a Facebook fan page you can join.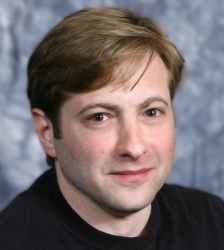 Latest posts by J. Sperling Reich
(see all)