Ever since March of 2008 when the National Association of Theatre Owners (NATO) announced that they would be holding their own trade show in 2011 just before NAB the question has been, who will the organization get to put the event together.  Speculation was that Bob and Andrew Sunshine who have been producing NATO's official trade show, ShoWest, since 2001.   After all, the Sunshine's, who originally started out as the Sunshine Group Worldwide before being sold to Nielsen, have tons of experience organizing annual exhibitor conferences such as ShowEast, Cinema Expo and CineAsia.
Such a guess would not have been far off given that earlier today NATO announced they had hired Mitch Neuhauser to be the Show Manager of their official trade show, the first of which will be held in March of 2011.  Presently, Neuhauser works with the Sunshines as Vice President of Nielsen Film Group.  He is also already involved with NATO in some capacity as the assistant executive director of NATO of New York.
If you've ever been to any of the four trade shows Nielsen holds for exhibitors and distributors each year than you definitely know who Neuhauser is.  He is a ubiquitous presence at the events and you no doubt have seen him standing before a packed screening of the latest Hollywood studio offering warning the audience that if anyone is caught using a cell phone they will be summarily taken from the theatre and shot.  He's also warned attendees that a similar fate awaits anyone caught pirating the film.  Of course, it wouldn't be a Nielsen trade show if Neuhauser didn't ask everyone in the theatre to hold the hand of the person seated next to them and not let go until the movie ends.
In all seriousness though, Neuhauser is the perfect man for the job.  He's got 28 years of experience running conventions such as the one NATO wants to put on and he is adored by everyone whose ever worked with him.  The press release announcing the hire is filled with the heads of studios and exhibitors praising Neuhauser's work.  Bruce Snyder, Twentieth Century Fox's head of domestic distribution may have put it best with his quote:
"That's a no brainer, get Mitch Neuhauser to run the show for NATO and you can't go wrong. He gets two thumbs up from this office."
Of course, Neuhauser was also quoted in the release, stating:
"I truly look forward to working with NATO and its members and the rest of the motion picture industry to produce the very best convention imaginable. Personally, I owe a debt of deep gratitude to Bob Sunshine and The Nielsen Film Group for their tremendous support over the past 28 years and I leave on good terms and with great pride in what we have accomplished together."
One of the key phrases in what Neuhauser said might be "good terms", for he will begin his new role at NATO on September 14th, just one month before this year's ShowEast in Orlando.  Although, let's face it, given that the Sunshine's and Nielsen are always in the throws of putting on the next trade show, would there really ever have been a good time for Neuhauser to leave?  (Answer: Probably not.)
Lee Roy Mitchell, the chairman of both NATO as well as Cinemark, made mention that when NATO decided to hold their own trade show, they wanted to make sure they could benefit from all the experience gained from their partnership with ShoWest, which will remain the organization's official convention through 2010.  Part of his statement included the following:
"We are confident we have taken an important first step by hiring a man who has been so critical to that success."
This could be the standard praiseworthy line one might expect in a press release.  Or maybe Mitchell is signaling that Neuhauser will not be the last hire, just the first, and that additional hires will need to have played a similar role in ShoWest's success (i.e. Bob and Andrew Sunshine).  We'll let you decide.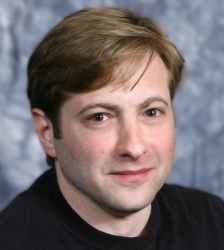 Latest posts by J. Sperling Reich
(see all)