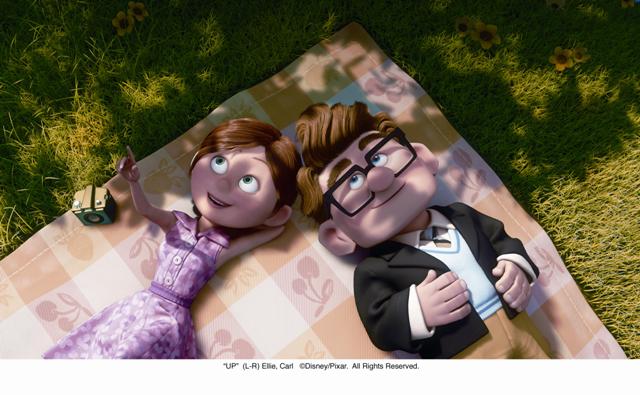 Can a house lifted by thousands of helium balloons overtake the Starship Enterprise?
With an estimated $21.3 million domestic gross in its fourth week in release, Disney/Pixar's "Up" has brought its domestic total to an estimated $224.1 million.
"Up" is the year's second highest grossing film. Paramount's leader "Star Trek," in its seventh week, added an estimated $4.7 million this weekend, raising it domestic total to an estimated $239. 4 million.
Dreamworks Animation's 3D "Monsters Vs. Aliens" is the year's third highest grossing film with an estimated $195.5 million.
"Up" still has the majority of the available 3D screens, although Fox/Blue Sky's 3D "Ice Age 3: Dawn of the Dinosaurs" is slated to open on July 1.
The competition for the year's highest grossing film will get more crowded on June 24 when Michael Bay's "Transformers: Revenge of the Fallen" hits theaters.
This weekend Buena Vista's romantic comedy "The Proposal" debuted at the top of the domestic box office with an estimated $34.1 million. That was followed by Warners' "The Hangover" with an estimated $26.9 for a new domestic total of $152.9 million.
Sunday estimates suggest that "Up" finished third, and Sony's new comedy release "Year One," was just behind with $20.2 million. Rounding out the top five was Sony's "The Taking of Pelham 1 2 3," with an estimated $11. 3 for a new total gross of $43.3.
Latest posts by Carolyn Giardina
(see all)