Less than a week after denying bankruptcy rumors that caused the stock price of French conglomerate Thomson SA to plummet 15%, the company has moved aggressively to sell off its cinema advertising unit Screenvision.  Industry chatter that the Thomson subsidiary has entered talks to merge with its chief competitor, National CineMedia (NCM), may turn out to be more than just rumor and speculation.  That is if you believe USA Today, which published a story about the potential merger on Monday.
A merger between Screenvision and NCM seems unimaginable, if not impossible, given the two firms majority share of the North American cinema advertising business.  Surely there will be some regulatory group that will object to having only one company control most of the profitable advertising placement in the country's leading movie theatres.  This issue didn't escape USA Today either who quoted Lazard Capital Markets Analyst Barton Crockett as saying:
"I'm not sure that (a combination) is possible from an antitrust perspective.  It would affect some advertisers, studios and independent theater chains that like to play those two (companies) against each other."
Neither Screenvision nor NCM would confirm they were speaking to one another beyond a generic non-committal statement from NCM's chief marketing officer, Cliff Marks:
"We're interested in Screenvision as we'd be in any media company that would make sense for our shareholders."
One way for the two companies to overcome any regulatory objection to their merger would be to take the tact that U.S. satellite radio companies XM and Sirius took during their successful bid to merge; point to parallel competition.  Both Screenvision and NCM sell advertising in a market suffering from media clutter that offers advertisers a choice of print, outdoor, radio and television campaigns.  However, unlike satellite radio, where if a potential customer does not want to pay Sirius XM's subscription fee they can simply turn on traditional terrestrial radio, motion picture exhibitors would have little choice when it comes to running ads in their theatres other than signing a deal with a combined Screenvision/NCM.
In a soft ad market that has seen print and television networks ad revenues decline, cinema advertising is one of few sectors that has performed rather well, increasing 56% since 2004 to bring in USD $658 million last year.  Indeed, Thomson probably would hold on to Screenvision if they weren't so hard up for cash to refinance some of the EUR €2.9 billion debt its been carrying.
UBS has been tasked with selling Screenvision which according to Matthew Kearney, the ad company's CEO, should occur before the end of the year.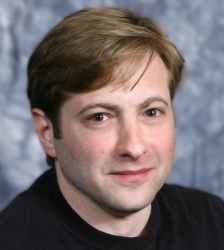 Latest posts by J. Sperling Reich
(see all)