Pyramid Saimira continues to play in the merges and acquisitions pool, this time buying a majority stake in the U.K. gaming company, Aurona Technologies. While there are no details as to the amount Pyramid spent, VC Circle reports it was an all cash deal.
At first glance, Aurona Technologies may not initially seem like a an appropriate acquisition for Pyramid Saimira Group which has traditionally been focused on film production, distribution and exhibition. After all, Aurona is a video game software company with headquarters in London and offshore development offices in Hyderabad. They specialize in working with video game developers who publish titles for devices such as Sony's Playstation and Microsoft's XBOX 360. However, Pyramid's theater subsidiary is looking to install the latest digital cinema equipment in their venues a move that would allow their theatres to be used for viewing concerts, sporting events, meetings and. . . interactive gaming tournaments.
Another thought might be that Pyramid is looking to acquire some engineering and software expertise as it looks to build out its digital cinema operations.
Whatever the motivation, Pyramid no doubt has a plan. In the last half of 2007 the company acquired a controlling portion of Dimples Cine Advertising, a Mumbai based cinema advertising company, and in November hoovered up the Texas based FunAsiA theatre chain with hopes of expanding its 23 screens to 60 within a year. They weren't nearly as successful in their October bid to pick up Hoyts Group, the Australian based multiplex theatre operator.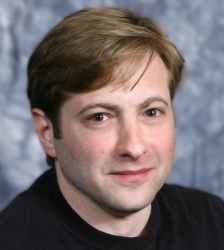 Latest posts by J. Sperling Reich
(see all)