The stereotype of the immigrant Indian convenience store worker that has kept Apu employed at the Kwik-E-Mart for the past 17 years on 'The Simpsons' may soon have to be changed to that of the immigrant Indian concession stand employee. Recently, the Indian cinema chain Pyramid Saimira Theatre announced it had purchased FunAsia, a Texas-based 17 screen circuit. On Monday, their competitor Adlabs Films announced that it would take over operations for "several existing cinema properties" in the United States accounting for 200 screens in 28 cities.
Adlabs is one of India's largest entertainment corporations producing and distributing both film and television in addition to a thriving post production business. Adlabs Cinemas is the company's exhibition subsidiary and operates 112 screens in 37 theatres.
There was little information about the deal other than a few blurbs found online and this post on IndianTelevision.com. Whether Adlabs were buying the theatres outright, leasing them or simply taking over operations was not disclosed. Who knows, maybe all these "existing cinema properties" are run-down single screen dives in the middle of nowhere. Though this is highly unlikely given the immigrant population Adlabs would no doubt hopes to attract to such venues with Indian language films they intend on programming. All news reports pegged the theatres in major markets on the East and West Coasts as well as the Mid-West.
To put the news in some perspective, medium sized circuits such as Landmark Theatres run 232 screens in 58 locations. Likewise Muvico has 14 locations housing 259 screens. So, starting out in the U.S. with 200 screens would nearly put Adlabs on the same level when it comes to screen count. Only time will tell whether they can compete in revenue. Given their size and ongoing success however, Adlabs does not seem like a company that likes to fail. Indeed, with Pyramid Saimira Theatre investing as much as $75 million in their U.S. theatres, it would not be shocking to see Adlabs double or triple such an investment in their North American cinema operations.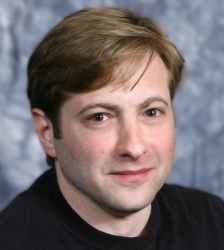 Latest posts by J. Sperling Reich
(see all)