During a presentation at ShowEast on Wednesday to demonstrate their industry leading 3D digital cinema technology, Real D announced that it had reached an agreement with Odeon/UCI, the largest exhibitor in the United Kingdom, to install upwards of 500 3D digital screens. The 3D systems will be deployed, not only in the U.K., but in Odeon's theatres throughout Europe, including Ireland, Germany, Austria and Portugal, as well as countries such as Italy and Spain which represent new territories for Real D.
The rollout is scheduled over the next two years and will commence immediately, in time for the release of "Beowulf", which is being handled by Warner Bros. internationally, in addition to Disney's re-release of Tim Burton's "The Nightmare Before Christmas 3-D". The
As is always the case with such announcements execs from both Odeon and Real D both gave quotes for the press release. Drew Kaza, Odeon's Digital Development, Executive Vice President, justified his circuit's investment, saying:
"We've conducted extensive audience research about the digital experience and made a commitment to cinemagoers to provide state-of-the-art technologies. Real D's groundbreaking 3D systems will offer Odeon and UCI audiences a truly unique cinematic experience."
While Joseph Peixoto, the President of Worldwide Cinema for Real D expressed his excitement over the new agreement.
"We are thrilled to be working with Odeon and UCI to bring Real D to so many new markets. Real D remains the choice of exhibitors as the most advanced 3D cinema experience available, with our reach now expanded to over 60 exhibitors in 23 countries."
Indeed, Real D has a lot to be excited about lately. Besides the Odeon deal, the company recently announced a deal with another U.K. exhibitor, Cineworld, to install 30 systems.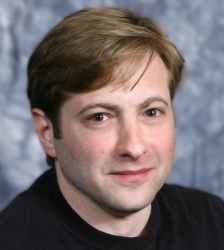 Latest posts by J. Sperling Reich
(see all)