Cineworld Group PLC announced on Tuesday that it has signed a deal with Real D and that the 3D technology will initially be deployed in 30 of its 72 theater locations, starting with the November 16th release of 'Beowulf'. In their press release announcing the agreement, Cineworld also hinted that they were working on negotiating virtual print fees directly with distributors, saying that they were finalizing "deals with studios on the business terms of digital deployment."
Cineworld Cinemas is one of the largest exhibitors in the United Kingdom, weighing in at 753 screens across England and Ireland, and claims to have the largest "portfolio" of digital screens in the country. Certainly, based on the press release quote provided by, Steve Weiner, the companies CEO, it seems as if Cineworld is definitely thinking big when it comes to digital cinema and 3D projection:
We could see as many as 100 Real D screens once our digital platform is in place.
Maybe not such a bad idea since, as their release goes on to point out, DreamWorks Animation SKG will be releasing all of their films in 3D starting in 2009 and filmmaker George Lucas will be remastering all of his Star Wars films for re-release in 3D.
Real D president, Joseph Peixoto, also was quoted in the press announcement, and seemed quite excited to be expanding his companies technology outside North America:
This marks an important step in Real D's international expansion. Cineworld has the largest digital estate of any cinema operator in the UK so it is a natural fit for us.
With lofty phrasing like "digital estate" and "digital platform" the press release was immediately picked up by quite a few media outlets, including The Hollywood Reporter.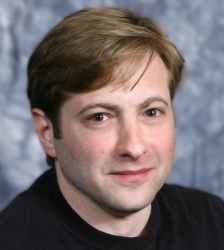 Latest posts by J. Sperling Reich
(see all)