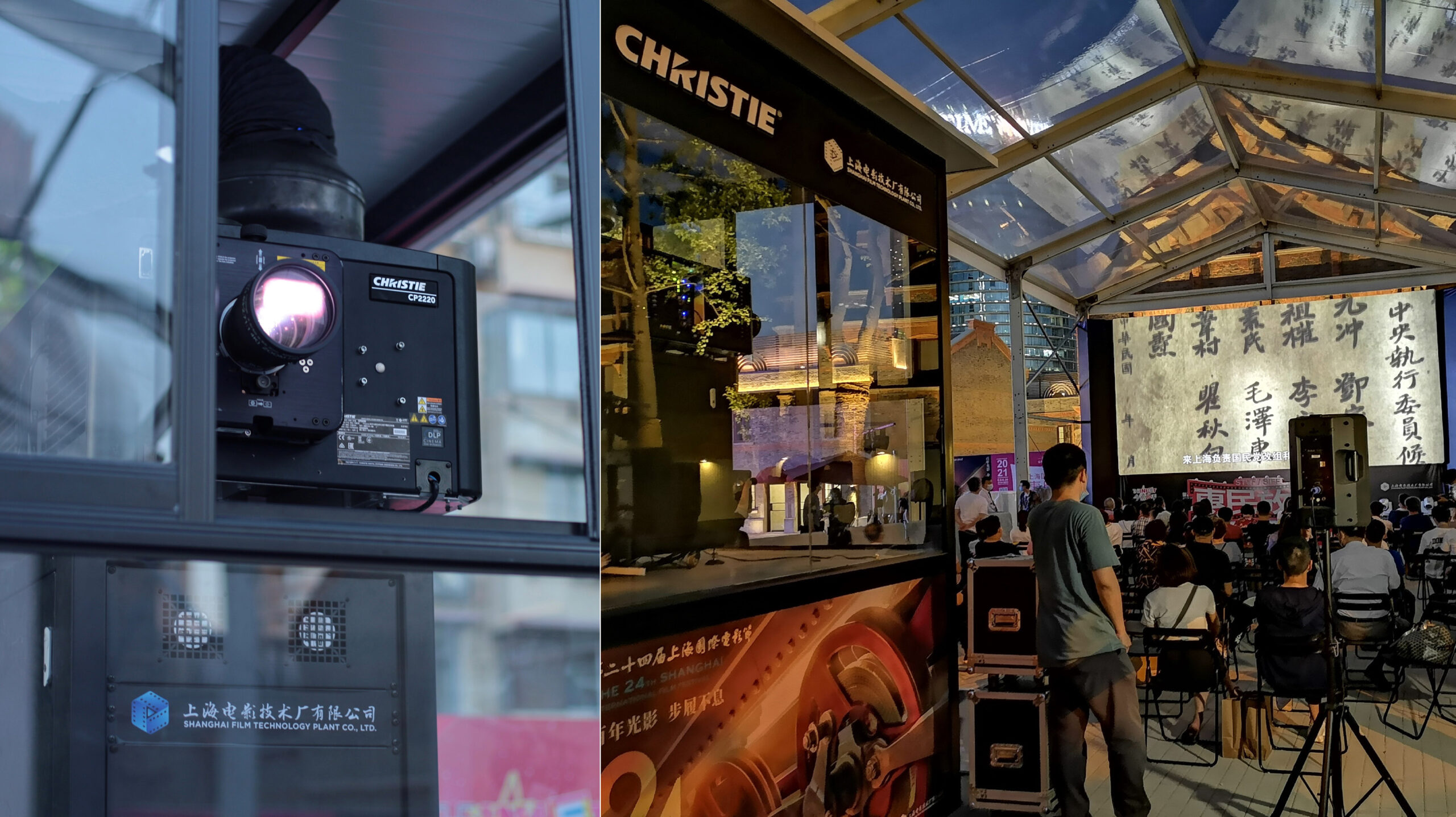 Christie, a leader in creating and delivering the world's best visual and audio experiences, is pleased to announce its partnership with the Shanghai International Film Festival (SIFF) for the 13th consecutive year.
This year's festival, themed "The Film Art of Centennial Glory on a Ceaseless Journey", will run from June 11-20. More than 400 films from around the world will be screened in 40 cinemas located across Shanghai during this period, including those equipped with the CINITY Cinema System and Dolby Cinema that utilize Christie's state-of the-art projection technology to deliver spectacular visual experiences.
In particular, Christie's cinema projection systems will be deployed for screenings of the highly-anticipated opening and closing films. As well, Christie will supply its cinema projectors at two venues for "Public Screening" – a series of outdoor screenings held in conjunction with the 27th Shanghai TV Festival beginning June 6.
"Christie has built an enduring partnership with the SIFF for more than a decade, and we're delighted to be involved in this prestigious event for the 13th consecutive year by providing cinema projection support for major screenings and events," said James Li, executive director, China Cinema, Christie. "We highly value the SIFF's confidence in Christie to deliver an unparalleled visual experience for movie-goers, and will remain steadfast in faithfully delivering filmmakers' vision to their audiences using our leading-edge cinema solutions and technologies."
Besides the SIFF, Christie's cinema projection technologies have lit the screens of numerous film festivals around the world, such as the Cannes Film Festival and Toronto International Film Festival where Christie enjoys longstanding partnerships. These prestigious events have enabled Christie to enthrall audiences with unmatched cinema projection technology, and bring the creative concepts of filmmakers to life on the screen.
Currently in its 24th edition, the SIFF aims to uphold its philosophy of taking root in Asia, spotlighting Chinese films, and supporting new talents. In addition, as the COVID-19 pandemic continues to cast a pall upon the global film industry, the SIFF is stepping up as an influential platform to seize opportunities for the industry's quicker recovery, whilst gearing up to drive further development of Chinese films and boost confidence in global film art.
Founded in 1993, the SIFF is the only competitive film festival in China accredited by the Paris-based Fédération Internationale des Associations de Producteurs de Films (FIAPF). The festival focuses on awards, markets, forums and film exhibitions so as to build an international platform, and promote the development of the Chinese film industry.
About Christie
Christie Digital Systems USA, Inc. is a global visual and audio technologies company and a wholly owned subsidiary of Ushio Inc., Japan (JP: 6925). Christie revolutionized the movie industry with the launch of digital cinema projection, and since 1929 has embraced innovation and broken many technology barriers. From the world's largest mega-events to the smallest applications, our technology—from advanced RGB pure laser and SDVoE technology to image processing and LED display solutions—empowers people to create the world's best shared experiences. Visit
www.christiedigital.com.