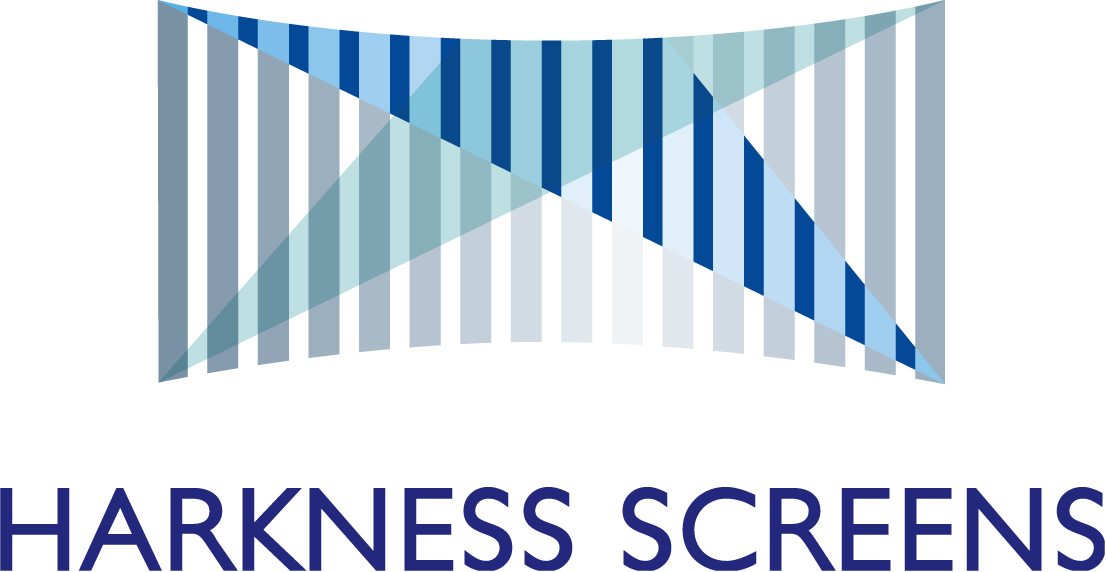 Harkness Screens the world's leading screen technology company and thought-leaders in on-screen brightness is delighted to confirm that Clarus XC technology will be the screen of choice for 2D and 3D theatrical presentations during Cinemacon 2018, for the fifth successive year.
The show's auditorium in the Colosseum at Caesars Palace will feature an 18.2m x 7.85m (71' x 30.25') Clarus XC 170 screen used to showcase both 2D and 3D content from major distributors.
Designed to work with all polarized 3D systems and regarded as the screen of choice for polarized laser 3D presentation due to its speckle reduction properties, Clarus XC screens create visibly deeper 3D content which draws in the audience creating a more captivating viewing experience. A whiter look under projection mean that colours look visibly richer and more accurate both in 2D and 3D resulting in a more defined, sharper and crisper picture.
"We're delighted to continue the long association with Cinemacon providing our Clarus XC technology for the fifth time to the Colosseum," explains Richard Mitchell, VP Global Marketing & Commercial Development at Harkness Screens. Each year Mitch (Neuhauser) and his incredible team along with Boston Light and Sound transform the Colosseum into one of the best cinema auditoria in the world creating a truly magnificent environment for major Hollywood studios and manufacturers to showcase the best of cinema. We're very honoured to see our products performing such an important part in this"
At its core, Clarus XC technology features 4th generation d-smooth coating technology which has specific properties more commonly seen in white screens. This technology enables Clarus XC screens to benefit from significantly wide viewing angles, improved color and contrast and better light distribution compared to traditional 3D silver screens.
The screen will also feature Harkness' NanolastTM coating technology launched in 2017 which provides additional improvements in visual performance as well as added durability and robustness. It will also feature Harkness' proprietary 4K Digital Perforation Pattern designed to improve sound transmission in the spoken range, reduce moiré effect often seen in 4K projection and increase light reflectivity.
In addition to the showcase Clarus XC screen, Harkness will also provide a number of Harkness' newly launched Perlux HiWhite screens which will be on display in the Octavius ballroom.
Cinemacon 2018 attendees will be able to find out further information on Harkness' products by visiting the Harkness Screens booth #2203A (Augustus Ballroom) during the show.
About Harkness Screens
Harkness Screens is the world's leading screen technology company, specialising in the design and manufacture of projection screens and supporting technologies. From single-screen independent theatres to large multiplexes to large format immersive theatre experiences or live events, Harkness supplies thousands of screens every year for cinema, film production, special effects, live events and custom AV applications.
With truly global reach, Harkness is regarded as the world leader in cinema and today has screens in more cinemas worldwide than any other manufacturer. With its industry leading 2D and 3D screen brands (Perlux and Spectral) along with its innovative range of tools and iOS/Android apps, Harkness continues to lead the way in screen technology for cinema.
Founded in 1929, Harkness has manufacturing facilities in the USA, UK, France, India and China. Harkness Screens combines unrivaled experience with the latest technology and production methods to provide innovative solutions to the company's key markets worldwide.  For more information, visit the Harkness Screens web page at www.harkness-screens.com.