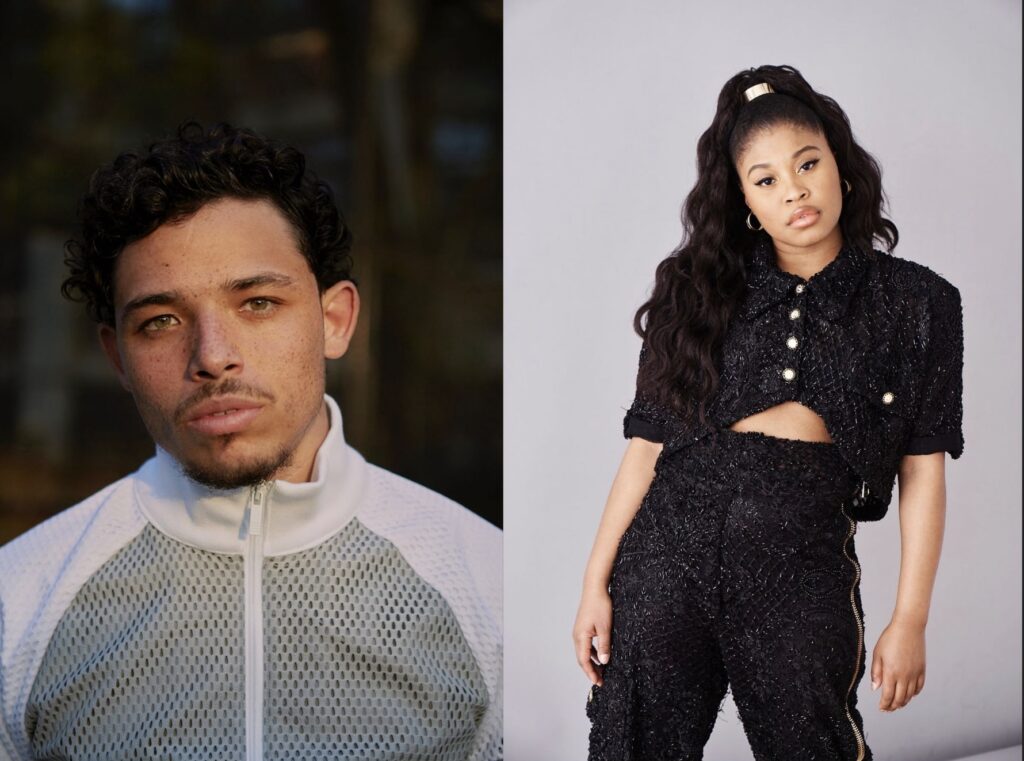 Ramos And Fishback Will Star In Paramount Pictures And Skydance's Transformers: Rise Of The Beasts Set For Release On June 9, 2023
Anthony Ramos and Dominique Fishback will receive this year's CinemaCon® Rising Stars of the Year Award, Mitch Neuhauser, Managing Director of CinemaCon, announced today. CinemaCon, the official convention of NATO, will be held April 24-27, 2023, at Caesars Palace in Las Vegas. Ramos and Fishback will be presented with this special honor at the Big Screen Achievement Awards ceremony taking place on the evening of Thursday, April 27, at The Colosseum at Caesars Palace and hosted by official presenting sponsor The Coca-Cola Company.
"With a breadth of experience across theater, television and film, Anthony Ramos and Dominique Fishback will undoubtedly captivate audiences as they take on their first action-packed franchise film in this summer's Transformers: Rise of the Beasts," noted Neuhauser. "We are thrilled to be honoring these two talented individuals with this year's CinemaCon Rising Stars of the Year Award."
Ramos and Fishback will take the big screen by storm in Paramount Pictures and Skydance's Transformers: Rise of the Beasts, set to release in theaters on June 9, 2023. In association with Hasbro and New Republic Pictures, the film is produced by Lorenzo di Bonaventura, Tom DeSanto & Don Murphy, Michael Bay, Mark Vahradian, and Duncan Henderson, with Steven Spielberg, Brian Goldner, David Ellison, Dana Goldberg, Don Granger, Brian Oliver, Bradley J. Fischer, and Valerii An as executive producers. Directed by Steven Caple Jr., this latest installment in the blockbuster franchise promises to transport audiences on a thrilling, globetrotting adventure back to the '90s alongside the iconic Autobots, while introducing a brand-new faction of Transformers, the Maximals, to join them as allies in the ongoing battle for Earth.
Grammy-winning artist, Golden Globe and Emmy nominated actor Anthony Ramos is known for inaugurating the dual roles of "John Laurens" and "Philip Hamilton" in the critically acclaimed, TONY Award-winning Broadway musical Hamilton. His impressive film and television credits include In the Heights, A Star is Born, Monsters and Men, Godzilla: King of Monsters, Patti Cake$, Spike Lee's Netflix series She's Gotta Have It and HBO's In Treatment, to name a few. He will soon appear in the upcoming films Distant (Amblin) and Dumb Money (Sony), and stars in the upcoming Marvel series Iron Heart for Disney+. As a recording artist, Ramos released his debut album in 2019,?The Good & The Bad, via Republic Records. The album received extensive critical praise and debuted in the Top 10 on iTunes Pop Albums Chart upon release. In 2021, he released his sophomore album, Love and Lies, which showcased a major evolution for?Ramos. He will release new music with Republic Records later this year.
BAFTA and Critics' Choice Awards nominated actress Dominique Fishback is currently enrapturing audiences with her transformative performance in the critically acclaimed Amazon limited series Swarm. She was also a producer on the series. Fishback recently starred opposite Samuel L. Jackson in the Apple TV+ limited series The Last Days of Ptolemy Grey, and starred alongside Daniel Kaluuya in the Academy Award-nominated film Judas and the Black Messiah. Fishback has also starred in Netflix's Project Power, Fox 2000's The Hate U Give, and HBO's The Deuce, as well as earning critical acclaim for her breakout role in Night Comes On. Beyond her work as an actress, Fishback is a talented spoken word poet and playwright, and has teamed up with Oscar winner Jamie Foxx to adapt her one-woman show, Subverted, into a new special.
About CinemaCon
CinemaCon attracts upwards of 6,000 motion picture professionals from all facets of the industry – from exhibition and distribution, to the equipment and concession areas – all on hand to celebrate the movie-going experience and the cinema industry.
CinemaCon is delighted to have both the International Cinema Technology Association (ICTA) and National Association of Concessionaires (NAC) as its tradeshow partners. CinemaCon is also thrilled to have The Coca-Cola Company – one of the industry's most highly regarded and respected partners in the world of the movies – as its official presenting sponsor.
About NATO
The National Association of Theatre Owners (NATO) is the largest exhibition trade organization in the world, representing more than 35,000 movie screens in all 50 states, and more than 32,000 screens in 100 countries worldwide. NATO's membership includes the largest cinema chains in the world as well as hundreds of independent theatre owners.
Additional information on CinemaCon can be found at www.cinemacon.com.