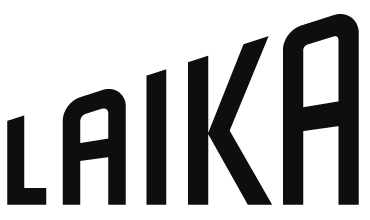 Award-winning animation studio Laika announced today it has tapped Striker Entertainment LLC to serve as its worldwide licensing agent.
Founded in Portland, Oregon, in 2005, Laika's mission has been to blend art, craft, science and technology to tell new, original, and innovative stories, resulting in four Oscar–nominated features to date, including "Kubo and the Two Strings" (2016), "The Boxtrolls" (2014), "ParaNorman" (2012) and "Coraline" (2009).  The studio's community of storytellers, artists, inventors, technicians, and craftspeople from around the world is committed to making "movies that matter."
"Laika's reason for being is to make films and tell stories that bring people together and inspire them to dream," says Travis Knight, Laika's President & CEO and director of its latest feature film, "Kubo and the Two Strings".  "Knitting our artistry and storytelling more meaningfully into our fans' lives through the world of consumer products is a continuation of that vision.  It's an enormous privilege to partner with industry-leading firm Striker to further advance Laika's future expansion."
"As Laika looks to broaden its licensing program, we will be working in conjunction with Striker to develop a global licensing program with best-in-class licensees to ensure the highest level of quality and authenticity for our ground-breaking catalog of films," said Brad Wald, Laika's CFO and head of business operations.  Prior to joining Laika in 2016, Mr. Wald's career highlights included managing NBCUniversal's highly successful commercial activities surrounding "Downton Abbey".  In addition to working closely with distribution and home entertainment teams to fully expand the show's global reach, Wald developed new ancillary revenue streams from scratch including a Licensing Industry Merchandisers' Association award-winning consumer products portfolio.
"We are thrilled to be embarking into the world of consumer products as Laika's rich, vibrant and colorful themes and characters are perfectly suited for multi-category products including toys, collectibles, apparel, accessories, novelties, paper goods, publishing and seasonal items, as well as digital and interactive games," Wald continued.  "We believe there will be a high demand from our fans for Laika merchandise of all kinds.  And if recent robust results from sales at our shop at the "From Coraline to Kubo: A Magical Laika Experience" exhibit at Universal Studios Hollywood are any indication, we are looking at a significant new revenue stream for the company.  In the near future, Laika's products will be available in various retail outlets and channels as well as on our website.  As with all things Laika, everything will be about quality, just like our films."
"Striker has always been attracted to auteur filmmakers and groundbreaking artistry," said Russell Binder, a partner at Striker Entertainment. Laika is fundamentally about captivating storytelling, breathtaking artistry, and audience engagement.  The worlds and characters the studio creates resonate with audiences the world over and now we are in a position to focus on converting the engagement on both sides of the screen into desirable consumer products that portray the passion expressed in Laika's films."
About Laika
Fueled by the vision of its owner, Nike co-founder and former Chairman Philip H. Knight, and its President & CEO Travis Knight, feature film animation studio Laika celebrated its 10th anniversary in December, 2015.  Located just outside Portland, Oregon, Laika was awarded a Scientific and Technology Oscar for its innovation in 3D printing in 2016.  Its four films,"Kubo and the Two Strings" (2016); "The Boxtrolls" (2014); "ParaNorman" (2012) and "Coraline" (2009) were all nominated for Oscars and PGA Awards as Outstanding Animated Film and "Kubo", which marked the directorial debut of Travis Knight, also received an Oscar nomination for Outstanding Visual Effects.  "Kubo" won this year's BAFTA Award as well as three Annie Awards, the National Board of Review and 19 regional and critics' group awards.  "The Boxtrolls" also earned Critics' Choice and Golden Globe Award nominations and 13 Annie Award nominations, more than any other film that year. "ParaNorman" (2012) garnered BAFTA, Critics' Choice, and GLAAD Media Award nominations and won two Annie Awards and was cited as the year's best animated film by 14 critics' groups.  "Coraline" earned Golden Globe, BAFTA, and Critics' Choice nominations, and was named one of the year's 10 Best Films by the American Film Institute (AFI). For more information, visit www.laika.com.
About Striker Entertainment
Striker Entertainment is a Los Angeles-based full-service global licensing agency dedicated to maximizing licensing opportunities and building brand equity for its clients.  Striker represents many of Hollywood's most exciting entertainment properties including "The Walking Dead", "Five Nights at Freddy's", "Preacher", "Orphan Black", "Valerian and the City of a Thousand Planets", "Exploding Kittens", and "We Happy Few".  Striker has won several Licensing Industry Excellence Awards for its licensing programs, including "The Walking Dead", "The Twilight Saga", "The Hunger Games", and "Angry Birds".  Celebrating its tenth year and headed by industry veterans Russell Binder and Marc Mostman, Striker's client roster includes AMC, Amblin Partners, J.K. Benton Studios, EuropaCorp, Sony Pictures Television, and several others.  For more information, visit www.strikerentertainment.com.