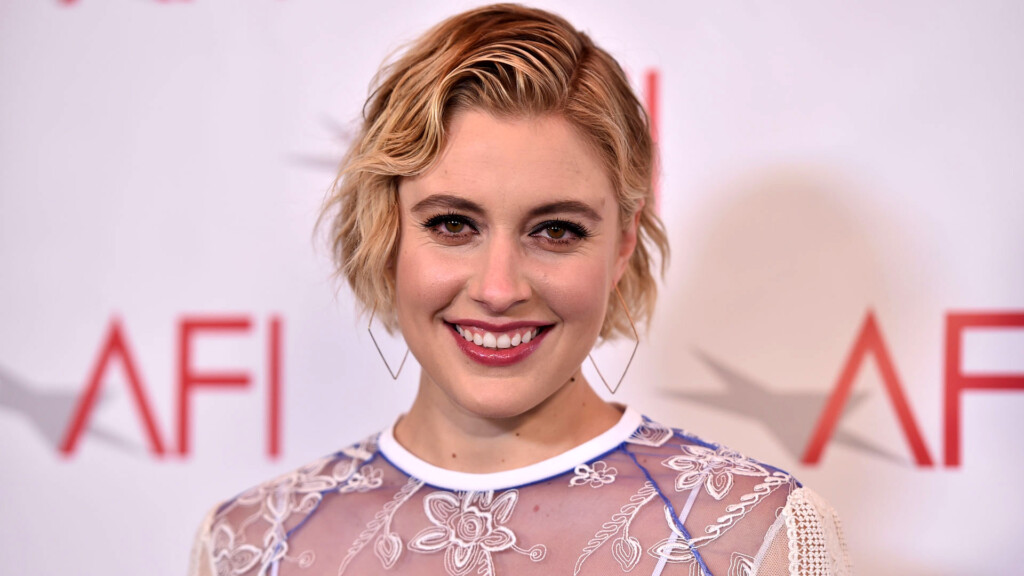 Selections Include a Screening of "Pee-wee's Big Adventure" in the TCL Chinese Theatre
Today, the American Film Institute (AFI) announced AFI FEST Guest Artistic Director Greta Gerwig has revealed the five films she has curated for this year's festival: "All That Jazz," "An American In Paris," "A Matter of Life and Death," "Pee-wee's Big Adventure" and "Wings of Desire." The films will screen throughout the 37th edition of festival taking place in Los Angeles. Gerwig will introduce select films including "A Matter of Life and Death," as well as "Pee-wee's Big Adventure," which is set to screen in the iconic TCL Chinese Theatre on Thursday, October 26 at 6:00 p.m.
Additionally, the U.S. Premiere of "Lee," starring Academy Award winning actress Kate Winslet, has been added to the Special Screenings section. Winslet, who also serves as a producer on the film, stars as Lee Miller, the war correspondent whose bold photos of the London Blitz, the liberation of Paris, and the concentration camps of Buchenwald and Dachau brought to light the struggles and horrors of World War II. The film is the narrative feature directorial debut from renowned cinematographer Ellen Kuras and features performances by Josh O'Connor, Andrea Riseborough, Andy Samberg, Alexander Skarsga?rd and Marion Cotillard. The film screens Saturday, October 28 at 12:00 p.m.
"Sly" directed by Thom Zimny and featuring Sylvester Stallone has been added to the Documentary section. Sylvester Stallone looks back at his life and career in this intimate and unexpected documentary. Friends and collaborators pay tribute, including Talia Shire, Henry Winkler, Quentin Tarantino and Arnold Schwarzenegger. The film screens Saturday, October 28 at 3:15 p.m.
The 37th edition of AFI FEST will take place October 25 through October 29 in Los Angeles. Individual tickets for all screenings are available for purchase at FEST.AFI.com.
This year's program is set to feature an expanded selection of features and shorts compared to last year, offering 140 titles for the public to enjoy across five days. The program includes 3 Red Carpet Premieres, 10 Special Screenings, 15 Luminaries, 12 Discovery, 16 World Cinema, 13 Documentary, 42 Short Film Competition, and 30 films in the AFI Conservatory Showcase presented by AMC Networks. Of the official selections, 44% are directed by women, 37% are directed by BIPOC filmmakers and 18% by LGBTQIA+ filmmakers. There are 4 World Premieres, 3 North American Premieres and 4 U.S. Premieres. This year's program represents 49 countries and includes 18 Best International Feature Oscar submissions. The World Premiere of "Leave the World Behind," written and directed by Sam Esmail (AFI Class of 2004) and starring Julia Roberts, Ethan Hawke and Mahershala Ali, will open AFI FEST on October 25. The World Premiere of "Maxine's Baby" The Tyler Perry Story" from directors Gelila Bekele and Armani Ortiz will be the Centerpiece film on October 27, and Bradley Cooper's "Maestro," a towering and fearless love story chronicling the lifelong relationship between Leonard Bernstein (Cooper) and Felicia Montealegre Cohn Bernstein (Carey Mulligan), will close AFI FEST 2023 on October 29. View full festival lineup at FEST.AFI.com.
Top Sponsors for AFI FEST 2023 include Apple Original Films, Amazon MGM Studios, AMC Networks, Canva, Netflix and Participant.
AFI is a nonprofit, member-powered organization. Join AFI's Premiere Circle to support the American Film Institute and enjoy access to FEST passes and exclusive one-of-a-kind opportunities at AFI FEST. To learn more, email Advancement@AFI.com.
For sponsorship opportunities at AFI FEST 2023, contact Jack Trompeter at JTrompeter@AFI.com.