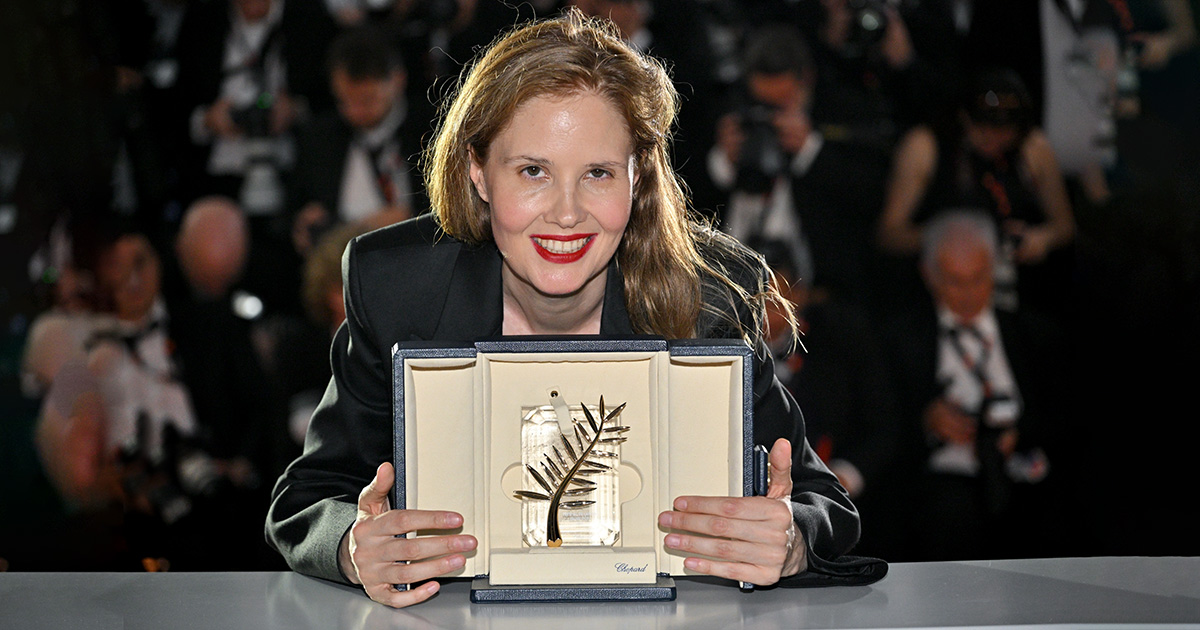 The 2023 Festival de Cannes came to a conclusion on Saturday, 27 May, when the jury for this year's main competition selections announced the winners for several categories, awarding the Palme d'Or, the event's top prize, to "Anatomy of a Fall" from director Justine Triet. This was only the third time in the 76 year history of the Cannes Film Festival that a woman filmmaker has won the Palme, with the first being Jane Campion in 1993 for "The Piano."
In announcing the award actress Jane Fonda recounted her own first time visiting the Cannes Film Festival in the early 1960s. "There were no women directors competing at that time and it never even occurred to us that there was something wrong with that," she said. "We've come a long way, and we have a long way to go, but still we have to celebrate change when it happens."
"Anatomy of a Fall" is a Hitchcockian psychological drama starring German actress Sandra Hüller, who first broke out in the 2016 Cannes hit, "Toni Erdmann." Hüller plays a best selling author who must prove her innocence in the mysterious death of her husband. Neon purchased the North American rights to the film after it premiered at the festival making it the fourth Cannes in row in which the company represented the Palme d'Or winner. In 2019, the U.S. distributor came to Cannes with "Parasite," before it went on to win the Oscar for Best Picture. In 2021 they acquired Julia Ducournau's "Titane," and last year they picked up "Triangle of Sadness," from Swedish director Ruben Östlund, who was also the president of this year's Cannes competition jury.
Going into the awards ceremony Jonathan Glazer's stark "The Zone of Interest" was heavily favored to win the Palme d'Or by those who had seen it. Instead, the jury presented the film with the Grand Prix award, which is generally considered second place. "Zone of Interest" is a period piece centered around the commandant running the Auschwitz concentration camp in Poland during World War II. The action never enters the camp itself but focuses on the commandant's family as they build a bucolic home life adjacent to the horrors taking place over their garden wall in Auschwitz.
The Jury Prize went to Aki Kaurismäki's simple love story "Fallen Leaves." The Finnish filmmaker doesn't break any new ground with the film, once again using his unique dry style to focus on two lonesome individuals who come together and find love with one another. Still, "Fallen Leaves" was one of the critical darlings at what was considered one of the stronger Cannes lineups in recent memory.
Östlund confessed that it was not easy for the jury to pick winners from such a broad array of films, a good number of which were well over two hours. "I think all of us had to really fight for what we believed was the right film and the competition was hard," said the filmmaker. Referring to "Anatomy of a Fall" he went on to say, "It's exactly what cinema should be about. I'm very excited to see that film come out in the world."
Östlund was joined on the jury by American actor & director Paul Dano, French director Julia Ducournau, American actress and director Brie Larson, French actor Denis Ménochet, British-Zambian screenwriter & director Rungano Nyoni, Afghan author Atiq Rahimi, Argentinian director & screenwriter Damián Szifron and Moroccan director Maryam Touzani.
A complete list of the 2023 Cannes Film Festival award winners is as follows:
Palme d'Or
"Anatomy of a Fall" directed by Justine Triet
Grand Prix
"The Zone of Interest" directed by Jonathan Glazer
Jury Prize
"Fallen Leaves" directed Aki Kaurismäki
Best Actress
Merve Dizdar in "About Dry Grasses"
Best Actor
Koji Yakusho in "Perfect Days"
Best Director
Tran Anh Hung for "The Pot au Feu"
Best Screenplay
Yûji Sakamoto for "Monster"
Camera d'Or
"Inside the Yellow Cocoon Shell" directed by Thien An Pham
Short Film Palme d'Or
"27" directed by Flora Anna Buda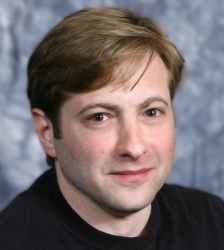 Latest posts by J. Sperling Reich
(see all)