This past week Cineworld announced it had reached an agreement with existing lenders to emerge from Chapter 11 bankruptcy by the middle of this year while providing the company with significant operating capital to execute future business. The world's second largest movie theatre operator made the announcement through the London Stock Exchange (inconveniently) on a Sunday, forcing trade publications and business journals to summarize the news as quickly as possible. In their efforts to be the first ones to post, as is their coverage mandate, most of this media outlets simply pulled key points from the update without really explaining what any of it meant. Sure there where lots of numbers, financial verbiage and relevant facts, though little if any analysis.
This post is meant to review some of the agreement's pertinent points with a bit more detail. In answering some of the questions we've been asked by readers about the deal we'll not only identify key terms, but try to read between the lines when necessary.
What exactly is the deal Cineworld was announcing?
Cineworld filed for Chapter 11 bankruptcy in September 2022. The COVID pandemic caused the exhibitor's revenue to evaporate and the company was losing money each quarter, making it impossible to pay off its operating expenses and longterm debt. At the time its debt amounted to roughly USD $4.84 billion, while its market valuation was only USD $68 million. Of the outstanding debt, USD $4.53 billion (83%) was funded by secured lenders like banks, financial institutions, etc., while the remainder was owed to unsecured creditors such as vendors, studios, municipalities, etc. In a bankruptcy only secured lenders are guaranteed any kind of payout.
Last week Cineworld announced that it had entered into what is known as a restructuring support agreement, or RSA, with its existing lenders. Think of an RSA as a rough draft of what will ideally become Cineworld's plan of reorganization (PoR) which will be filed with the court and voted on by all impaired creditors. (An impaired creditor is any person or entity that will not receive all the money owed by Cineworld.). The RSA is entered into by the debtor, in this case Cineworld, and its secured creditors, laying out certain terms under which both parties will agree to a future PoR. Very often the RSA and PoR are nearly identical.
An RSA helps expedite the process of restructuring a bankrupt company by laying out exactly how and under what conditions it is to be achieved. Sometimes an RSA is drawn up between debtors and creditors before a company even files for bankruptcy as a means of speeding up the process.
In Cineworld's case, the RSA was accompanied by a financing commitment for future operating capital and a backstop commitment agreement, the latter of which will be explained further below.
So what did Cineworld and its creditors agree to in the RSA?
Essentially the main points of the RSA allow Cineworld to turn its debt into equity for lenders, restructure as a new company, issue new common stock and raise operating capital.
The first main point is that all of the secured creditors will receive equity in a restructured Cineworld for the USD $4.53 the company owes them. This is why the deal is being referred to as a debt-for-equity agreement. Instead of collecting on the debt, the lenders will collect the entire company. Though it is important to note that the lenders aren't getting equity in the existing Cineworld, after all, that company is bankrupt. Instead, they are receiving new common stock equity (and ultimately control) of the restructured Cineworld, a new company whose previous debt obligations have been discharged.
The second point in Cineworld's RSA has to do with financing the newly restructured Cineworld. Shares of the new company (its equity) will be offered directly to the company's existing lenders at a significant discount. This direct allocation offering will be in the amount of USD $400 million. This will be combined with a USD $400 million backstopped rights offering, wherein shares will be offered to any third-parties who want equity in the new Cineworld. Existing lenders are "backstopping" the third-party offering by agreeing to purchase any shares which do not sell at a 25% discount. There are also lots of fees payable to the lenders as well for providing the backstop.
A third point to the RSA is what is referred to as an exit facility. The existing lenders agree to provide USD $1.46 billion in debt financing for the new Cineworld. This is a secured loan being given to the new company. Combined with the rights offerings the restructured Cineworld will have USD $2.26 billion in financing to fund their "go-forward business operations," pay off the costs associated with the previous company's bankruptcy and, perhaps most importantly, pay back in full the USD $1.94 billion loan the lenders gave the exhibitor so they could keep their doors open after filing for bankruptcy last September. This will technically only leave Cineworld with USD $320 million in cash, though does not take into account a USD $200 million secured revolving credit loan that is part of the RSA.
Of course, there are a ton of other important clauses and legalese that make up the agreement, some of which will be explained below.
Wait, what happens to Cineworld's existing shareholders?
Ah, there's the rub. The RSA specifically does not provide any recovery for Cineworld's existing equity interests of any kind, i.e. shareholders.
Shareholders are considered owners of any company. They are the last to be paid back during Chapter 11 bankruptcy proceedings. When the restructured Cineworld is formed and new common stock is issued in that company, the old shares will be worthless and essentially retired. Sometimes creditors and lenders will include a small payout for shareholders or equity holders just to gain their approval on the plan of reorganization. That is not the case in Cineworld's RSA, and that is specifically mentioned several times throughout the agreement.
Here it is worth noting that the largest shareholder in the current Cineworld is the Greidinger family, including CEO Moshe "Mooky" Greidinger and and deputy CEO Israel Greidinger. They own 276 million shares, about 20% of the company, which gives them certain voting rights. This will be completely wiped out however due to the restructuring. Existing equity holders have no special rights when it comes to the offerings of the new common stock in the restructured company.
What will happen to Cineworld's existing senior management team?
From an ongoing operations standpoint Cineworld has been moved forward somewhat normally since it filed for bankruptcy in September. There has been little if any turnover amid the executive ranks. This includes members of senior management such as the Greidingers, chief financial officer Nisan Cohen and chief commercial officer Renana Teperberg.
However, just days before the RSA was announced the Financial Times ran a story that Cineworld's lenders were planning to "oust" Mooky Greidinger upon restructuring the company and were rumored to be considering former Regal chief financial officer David Ownby as a replacement. Whoever the FT's sources are, if not an early draft of the RSA agreement, they were spot on. The restructuring agreement defines the foursome as Executive Directors and, like the clarity about not repaying existing equity holders, describes the limited role they will have in the newly restructured Cineworld.
The day that the PoR is approved and goes into effect, the new Cineworld will enter into consulting agreements with the Greidingers, Cohen and Teperberg. Presumably this is to maintain some continuity as the lenders, through a new board of directors, installs its own management team. It appears none of the executive directors, who are on the existing board, will be on the seven member board at the new company.
The restructured Cineworld will take over the wages, benefits and agreements of all current employees. Up to 7.5% of the new common stock being issued is being reserved for a management incentive plan to be established by the new board.
What happens to all of the vendors, landlords and people to whom Cineworld owed money?
When Cineworld filed for bankruptcy they disclosed having over 50,000 creditors, a large majority of which were unsecured. Studios such as Disney, manufacturers such as Christie, concessions companies such as Pepsi, service providers such as Cinionic, landlords, banks and countless suppliers, are all considered unsecured creditors. Even USD $213 million in convertible bonds Cineworld issued are now considered unsecured.
Out of these, the top 30 unsecured creditors were owed USD $417,160,917 at the time of filing. That does not include a USD $955 million court judgement the Canadian exhibition chain Cineplex won against Cineworld after an abandoned acquisition attempt.
All general unsecured claims such as these would be payed out only after a long list of claims, including all administrative fees related to the bankruptcy, taxes and claims against Cineworld since filing for Chapter 11. Unsecured creditors are in a class that is fifth in line to be paid after all bankruptcy expenses are settled. The RSA establishes a USD $10 million fund to pay all unsecured creditors their allocable share. The fund can gain another USD $5 million through existing litigation claims (court cases Cineworld wins).
Looking at just the top 30 exhibitors, that amount is 2.4% of the value owed. To avoid all doubt about the Cineplex judgement claim, the RSA specifically defines it as being an unsecured claim.
And in case you think none of the unsecured creditors will vote for any plan of reorganization that pays them pennies on the dollar for what they are owed, the announcement regarding the RSA stated that "a settlement has also been reached with the holders of general unsecured claims" against Cineworld. That means even though such creditors get a chance to vote and approve any PoR, the ones at are owed the most have already agreed to the terms of the RSA. This is not uncommon and is one of the benefits of putting an RSA together.
Wasn't Cineworld for sale? Is it still for sale?
The answer is yes, sort of and not really. In January of this year Cineworld announced that while it would continue to devise a restructuring plan it would simultaneously seek non-binding acquisition proposals for the entire company. This includes both the United Kingdom, Ireland and United States portion of the company as well as its exhibition in Eastern Europe and Israel (Rest of World business).
On 24 February Cineworld told the court it had received several offers to purchase the Rest of World assets, though none for the entire business. Nor were there any all-cash bids for more than the value of any proposed restructuring, which kind of makes sense given the low market cap both before and after the bankruptcy filing. Since no buyer is likely to come along and pay both Cineworld's current market value as well as its debts, the exhibitor is ending its active search for a buyer of the UK, Ireland and US business. However, if someone is willing to come along and plunk down over USD $5 billion (or more), Cineworld could be all theirs.
Meanwhile, the company continues to seek a suitable buyer for its Rest of World business. A restructured Cineworld will support a sales transaction of the non UK, Ireland and US side of the business. In such a case the existing Cineworld equity holders (its current shareholders) will be unlikely to benefit since the RSA calls for the proceeds from such a sale to pay back the exit facility (USD $1.46 billion debt financing).
So, then what happens next?
Cineworld is due back in United States Bankruptcy Court for the Southern District of Texas on 20 April to present Judge Marvin Isgur with its proposed plan of reorganization. The company will also need to file a disclosure statement with their plan or shortly thereafter for the court to approve. A disclosure statement details all the assets, liabilities and business affairs of a bankrupt company so that creditors can make an informed decision about how to vote on the plan of reorganization.
Once Cineworld's disclosure statement is approved by Judge Isgur any creditor with an impaired claim will have about a month to vote on the PoR. At least two-thirds of the claims in dollar amount and more than one-half of the number of creditors in a voting class (e.g. unsecured creditors) must accept the plan for it to be confirmed. The confirmation hearing for the court to confirm Cineworld's restructuring plan and discharge its debts is currently scheduled for 26 May. If the confirmation order is issued on that date, Cineworld will exit bankruptcy.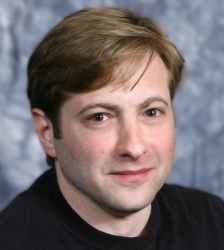 Latest posts by J. Sperling Reich
(see all)