Each year the annual film sales and acquisitions cycle is kicked off in January by the Sundance Film Festival in Park City, Utah, followed swiftly by the Berlin Film Festival (Berlinale) and its accompanying European Film Market in February. Sundance itself has long been used as a barometer for the health of the independent film market; which distributors are buying, what kinds of films are they buying (drama, comedy, horror, etc.), how many titles are they buying and how much are they spending on each acquisition.
Sundance has a well-earned reputation of launching the careers of numerous filmmakers, actors and even the executives making the deals at the festival. It was at Sundance, in 1989, that an unknown director named Steven Soderbergh made his feature directorial debut at the festival with "Sex, Lies, and Videotape." A relatively unknown distributor named Miramax run by a pair of brothers swooped in and picked up the rights to the film for USD $1 million, an absurd amount for such a movie at the time. Three years and many indie film acquisitions later, the brothers, Bob and Harvey Weinstein, were back at Sundance to pick up a debut film from another filmmaker, Quentin Tarantino; "Reservoir Dogs."
There are countless film acquisition stories such as this coming out of Sundance each year. It is where most of us first discovered writer/director Rian Johnson in 2005 when his film "Brick" premiered at the festival and was swiftly bought by Focus Features for USD $3 million. At Sundance a year earlier, Fox Searchlight was paying USD $5 million for actor turned director Zach Braff's "Garden State" and nearly the same amount for a comedy with the absurd title "Napoleon Dynamite." Those films were so successful for Searchlight that in 2006 the company spent roughly USD $10 million for the Sundance hit, "Little Miss Sunshine."
Yet, not every Sundance acquisition turns out to be a commercial success, as Searchlight has learned on more than a few occasions, such as in 2016 when they paid USD $17.5 million for "The Birth of a Nation," a film that went on to earn less than that at the North American box office. Over the past decade, it has been streaming platforms that have walked off with the lion's share of Sundance films. It is where Amazon made eight figure deals for "Manchester By the Sea" in 2016 and "The Big Sick" in 2017.
In 2019, the online-retailer-turned-movie-studio went on a bit of a spending spree during Sundance, picking up "Late Night" starring Mindy Kaling and Emma Thompson for USD $13 million, the political drama "The Report" for USD $14 million and the comedy "Brittany Runs A Marathon" for another USD $14 million. And of course, the streaming giant Netflix is constantly in the mix for every big acquisition (including this year).
Free from having to measure the success of their Sundance acquisitions by box office alone, streaming companies helped raise the going price to ever higher levels. In 2020, Hulu paid about USD $17.5 million for the Andy Samberg comedy, "Palm Springs." This seemed insane in January of that year since Hulu had no intention of distributing the film theatrically, where it could have been a huge hit, and instead was picking up the film for streaming only. When three months later a global pandemic sent the world indoors Hulu looked like geniuses.
The bar for both acquisition price and follow-on critical achievement out of Sundance was completely reset over the past two years. "CODA" opened the 2021 festival and was promptly scooped up by Apple for a record breaking USD $25 million. As most people now know, the film about a hearing adolescent of deaf parents went on to win the Academy Award for Best Picture in 2022. Indeed, Sundance is known for programming future award winners, especially when it comes to documentaries. Four of this year's five nominees for the Best Documentary Feature Oscar premiered at Sundance last year.
After the COVID pandemic forced Sundance to go virtual for the past two years, 2023 saw the festival once again held in-person, with a parallel online offering. Though some industry watchers said the acquisitions market was slow this year, there were a handful of big ticket purchases. As well, because pandemic production protocols added to the expense of producing an indie film, not as many were made. Many of those that were, showed up at the festival with distributors like A24 or Neon already attached.
As such, the following is a list of this year's official Sundance selections that found distribution in some form, listed in groups of when they were acquired. The listings in each section are in alphabetical order accompanied by their corresponding festival section and distributor.
FILMS ARRIVING WITH DISTRIBUTORS
"A Thousand and One"
Section: U.S. Dramatic
Distributor: Focus Features
The premise of A.V. Rockwell's film is promising on paper and follows through in its execution. Set in a rapidly gentrifying New York City during the 1990s, a young homeless mother, played by singer Teyana Taylor, kidnaps her own 6-year-old son out of foster care and sets out to raise him on her own. The film, which won the grand jury prize at the festival, has been compared to another Sundance winner, "Precious." Focus Features will be opening the film theatrically in North America on 31 March 2023.
"All Dirt Roads Taste of Salt"
Section: U.S. Dramatic
Distributor: A24
Filmmaker Barry Jenkins produces the directorial debut of poet Raven Jackson. The story of a Black woman in the deep south spans decades and is told in a non-linear fashion with few words and beautiful images. Described as complex, experimental and an emotional tone poem, "All Dirt Roads Taste of Salt" is likely to be a critical darling that is a tough sell for A24 to attract non-arthouse audiences.
"The Amazing Maurice"
Section: Kids
Distributor: Sky Cinema/Viva Kids
Based on a book by the same name, "The Amazing Maurice" is an animated film centered around a wise-cracking cat who teams up with a bunch of rats to pull off a con-job. Featuring the voice work of Hugh Laurie, Emilia Jones, Himesh Patel and Gemma Arterton, Viva Kids distributed the film in North America on 3 February.
"birth/rebirth"
Section: Midnight
Distributor: Shudder
A spin on the age-old tale of Frankenstein. In this psychological horror film, which only began production in September of 2022, a 6-year-old girl is brought back to life by her mother and a morgue technician. What could go wrong? Laura Moss directs the movie which features Judy Reyes in a breakout role. Shudder, a streamer of horror titles, plans to release the film in North America later this year, though the company hasn't mentioned any plans for a theatrical run.
"Cassandro"
Section: Premieres
Distributor: Amazon Prime Video
One way to create buzz for a movie before Sundance is to cast Gael García Bernal as a gay luchador wrestler. Documentarian Roger Ross Williams makes his narrative debut by loosely following the life of the real Cassandro, a Mexican wrestler on the lucha libre circuit who made headlines as an exótico, removing his mask and never really hiding his sexual preference. "Cassandro" will probably play a few more festivals before being released directly to streaming.
"Earth Mama"
Section: Premieres
Distributor: A24
Savanah Leaf makes her feature directorial debut with a coming of age story about a young single mother who finds herself pregnant again, even though her son and daughter are in foster care. No word on when A24 plans on releasing the film theatrically, though the reviews out of Sundance were all quite positive.
"The Eight Mountains"
Section: Spotlight
Distributor: Sideshow Releasing and Janus Films
After premiering in competition at last year's Cannes Film Festival, where it won the Jury Prize, this film tells the decades-long story of two boys who grow up together in a rural Italian village before growing apart as they get older. Sideshow Releasing and Janus Films acquired the film out of Cannes for what will likely be a small theatrical release.
"Stephen Curry: Underrated"
Section: Premieres
Distributor: Apple Original Films/A24
In years past, a documentary about the rise of a star athlete was more likely to come from ESPN. At this year's Sundance however it is Apple that shows up with director Pete Nicks' bio-doc about professional basketball legend-in-the-making Steph Curry, who improbably helped a small college make a run at the national championship in 2008. A24 will likely distribute the documentary about the 4-time NBA champion later this year in theatres, though most audiences will probably see the film on Apple TV+.
"Infinity Pool"
Section: Midnight
Distributor: Neon and Topic
Brandon Cronenberg, son of the legendary filmmaker David Cronenberg, brought the NC-17 version of "Infinity Pool" to Sundance. He recut an R-rated version of the horror/suspense film set at a vacation resort for theatrical release on 27 January, even before Sundance concluded. Neon and Topic handled distribution.
"Judy Blume Forever"
Section: Premieres
Distributor: Amazon Prime Video
Who doesn't love children's author Judy Blume. Brian Grazer and Ron Howard produce this documentary about the life of the writer which heavily features her many fans and the letters they wrote to her throughout her career. Amazon will probably send this film straight to its streaming service.
"L'immensita"
Section: Spotlight
Distributor: Music Box Films
A 1970's period drama starring Penelope Cruz and set in Rome to Italian pop music? Sounds like a winner out of the gate which may be why Music Box Films picked the film up at last year's Venice Film festival. Cruz plays the mother of a teenage daughter who is slowly coming to terms with their own transgender identity. It's the first film from director Emanuele Crialese in 11 years. Warner Bros. Italy is taking care of the Italian distribution rights.
"Landscape With Invisible Hand"
Section: Premieres
Distributor: MGM
Based on M.T. Anderson's award winning novel, director Cory Finley's latest film is set in the near future. A genre mix, the film combines a coming-of-age story, dark-comedy, and sci-fi about two teenagers who decide to make money by live-streaming their budding romance for the alien creatures that have arrived and taken over earth. Annapurna and Plan B produce the film which stars Tiffany Haddish, William Jackson Harper and Michael Gandolfini. MGM has plans to distribute theatrically later this year.
"Murder In Big Horn"
Section: Premieres
Distributor: Showtime
Showtime will distribute this three part docu-series about Indigenous women who go missing or are found murdered in and around reservations in the Big Horn area of Montana.
"Past Lives"
Section: Premieres
Distributor: A24
One of the most buzzed about movies of the festival is a quiet unrequited love story which takes place over 24 years. Playwright Celine Song makes her directorial debut about a pre-teen Korean boy and girl who go on their first date before one moves across the world. We rejoin their star-crossed story twice, each time jumping 12 years into the future. A24 will release this stellar film theatrically later this year.
"Polite Society"
Section: Midnight
Distributor: Focus Features
Described as a comedy horror martial arts movie in the Sundance program, "Polite Society" was programmed in the Midnight section. It is so light on horror that it just as easily could have been shown in the main competition. Nida Manzoor, best known for creating "We Are Lady Parts", follows an Indian teenager who wants to become a stunt woman. She sets out to prevent the marriage of her older sister and hijinks ensue. Funny and at times over the top, this film could easily find the right audience in movie theatres, which is where Focus Features will release the film in North America on 28 April 2023.
"Pretty Baby: Brooke Shields"
Section: Premieres
Distributor: ABC News on Hulu
Documentarian Lana Wilson brought Taylor Swift to Sundance in 2020 with "Miss Americana." This year she arrived with a two-part doc on (then) teen model and actress Brooke Shields. Look for it to head straight to streaming on Hulu.
"Rye Lane"
Section: Premieres
Distributor: Searchlight Pictures
Despite being a directorial debut from Raine Allen-Miller, this romantic comedy about two young adults was programmed in the Premieres section. That's probably because Searchlight Pictures is handling distribution. One of the highlights at this year's Sundance, the film is a funny meet-cute with winning performances from David Jonsson and Vivian Oparah who spend a day running around London trying to get over recent break-ups while not falling for one another. Word is that the film will be distributed theatrically in the United Kingdom but only on Hulu in North America. The latter is a mistake since with the right marketing, "Rye Lane' could prove to be a box office sleeper.
"Still: A Michael J. Fox Story"
Section: Premieres
Distributor: Apple TV+
Actor Michael J. Fox needs little introduction and most know the backstory of the "Back to the Future" star. That's merely an inconvenient truth for documentary filmmaker Davis Guggenheim who brought a biopic on Fox, his first film in seven years, to Sundance. Naturally the doc tells of Fox's struggle with Parkinson's disease. It will be streamed on Apple TV+ later this year.
"The Stroll"
Section: U.S. Documentary
Distributor: HBO
It's the 1990s and the Meatpacking District in New York City has become a mainstay for transgender sex workers. Kristen Lovell, one of the film's co-directors knows a lot about the subject as one of the former prostitutes who walked the streets during that time. The film is a fascinating look at a time and place that have been transformed by gentrification and of people who mostly aren't alive anymore. HBO Documentaries, a Sundance regular, produced "The Stroll" which will be shown on HBO and HBO Max.
"Victim/Suspect"
Section: U.S. Documentary
Distributor: Netflix
This documentary from director Nancy Schwartzman is a deep dive into the justice system in the United States, looking at how law enforcement often erroneously turn victims of sex crimes into suspects for falsely reporting assaults. The doc will premiere on Netflix later this year.
"You Hurt My Feelings"
Section: Premieres
Distributor: A24
Writer/director Nicole Holfcencer, who has been to Sundance on multiple occasions, reliably and consistently delivers solid dramedies which dissect the habits and foibles of modern middle class characters. Julia Louis-Dreyfus plays a possibly not-so-talented author who is devastated upon overhearing what her longtime husband really thinks of her latest book. A24 will be distributing this film theatrically and it could work well with older audiences if marketed to them.
FILMS ACQUIRED BEFORE THE FESTIVAL
"20 Days in Mariupol"
Section: World Cinema Documentary
Distributor: Frontline/PBS
This documentary is not for the faint of heart. At the same time it is one of the most effective documentaries at the 2023 Sundance Film Festival. Director Mstyslav Chernov was on the ground in Mariupol, Ukraine in February of 2022 when Russia attacked, recording video reports for the Associated Press. He was one of the last international journalists to flee the Ukrainian city and the video snippets that he worked so hard to capture and transmit showed the world first hand the atrocities being committed on civilians. What's remarkable about the film are the pieces of footage the audience will be familiar with, having already seen it in news reports, but what makes it so riveting is the circumstances before and after these clips that explain how Chernov put himself in harm's way to capture them in the first place. "20 Days in Mariupol" will likely air via Frontline on PBS, which collaborated on the project, making it unlikely the film receives a commercial theatrical release beyond festivals. Given the subject matter and the manner in which the footage was meant to be consumed, this is probably for the best.
"Joyland"
Section: Spotlight
Distributor: Oscilloscope
Pakistan's entry to the 2023 Academy Awards was shortlisted for Best International Feature Film. While it wasn't nominated, it is up for the same award at the Indie Spirit Awards. The story focuses on a young man from a strict family who finds employment as a backup dancer in a burlesque show. He soon falls in love with the trans-woman for whom he is dancing. Writer/director Saim Sadiq's movie was a surprise hit out of this year's Cannes Film Festival. Oscilloscope acquired "Joyland" in early January with plans to release the film theatrically later this year.
"My Animal"
Section: Midnight
Distributor: Paramount
Two teenage girls in a small town strike up a romance, the only problem is that one of them is a werewolf. Put another way, "My Animal" is a queer werewolf romance horror film. Directed by Jacqueline Castel, the movie stars Bobbi Salvör Menuez and Amandla Stenberg. It was picked up before the festival by Paramount Worldwide Acquisition Group a month before the festival, though it's anyone's guess as to whether it will end up with a theatrical release or head straight to Paramount+.
"Other People's Children"
Section: Spotlight
Distributor: Music Box Films
Having first premiered at last year's Venice Film Festival, Rebecca Zlotowski's "Other People's Children" made its US premiere at Sundance. The French film stars Virginie Efira as a school teacher who bonds with her boyfriend's 4-year-old daughter causing her to question her own feelings and desires about becoming a mother. Music Box Films grabbed the movie right before Sundance began with plans to distribute it theatrically in spring of this year.
"Squaring the Circle (The Story of Hipgnosis)"
Section: Spotlight
Distributor: Utopia
If you've ever wanted to know the story behind legendary album covers such as Pink Floyd's "Dark Side of the Moon" and Led Zeppelin's "Houses of the Holy," then Anton Corbijn's documentary "Squaring the Circle (The Story of Hipgnosis)" is definitely for you. The movie dives into the history of Hipgnosis, the design firm that created artwork for hundreds of the world's most iconic rock albums from the 60s through to the early 80s. First shown at the Telluride Film Festival in 2022, the documentary features interviews with Paul McCartney, Robert Plant and Roger Waters, to name a few. Utopia purchased the rights on 6 January and is prepping a summer theatrical release.
"The Deepest Breath"
Section: Premieres
Distributor: Netflix
Documentary filmmaker Laura McGann follows free diver Alessia Zecchini as she trains to break the world record for the deepest unassisted dive. Teaming up with safety diver Stephen Keenan, "The Deepest Breath" gives viewers a look into the specialized world of free diving along with its many potential dangers and tragedies. The project was a partnership between A24, Motive Films, Ventureland and Raw. Netflix acquired the film in December which means it will probably not be released theatrically, which is a shame since some of the underwater imagery is stunning on a big screen.
FILMS ACQUIRED AT THE FESTIVAL
"A Little Prayer"
Section: Premieres
Distributor: Sony Pictures Classics
From the writer of "Junebug", the movie that helped actress Amy Adams make a name for herself comes another family drama with a strong female lead, this time played by Jane Levy. Set in a small North Carolina town the film hinges on a relationship between Levy and her father-in-law, David Strathairn, and what happens when he finds out his son is having an extra-marital affair. The performances and the writing take center stage here. Sony Pictures Classics jumped on "A Little Prayer" within a day of its Sundance premiere, picking up worldwide rights, presumably for a theatrical release.
"Fair Play"
Section: U.S. Dramatic
Distributor: Netflix
Without a doubt one of the most buzzed about films at this year's festival, and not just because it kicked off a bidding war between more than half a dozen distributors. Television director Chloe Domont successfully leaps into features with an erotic thriller starring Alden Ehrenreich and Phoebe Dynevor as an engaged couple working in the world of high finance. Its sex scenes, commentary on gender parity and confrontational ending are sure to spark conversations. Rian Johnson's T-Street Productions made the film, making him an executive producer. Netflix paid USD $20 million for the worldwide rights. Hopefully the streamer will release the film in theatres where it could do quite well if marketed properly.
"Flora and Son"
Section: Premieres
Distributor: Apple TV+
One of the most anticipated films at this year's festival was "Flora and Son," a film set in Ireland about a working class single mother played by Eve Hewson who grows closer to her troubled teenage son through music. Writer/director John Carney is no stranger to Sundance having premiered both "Once" and "Sing Street" before they went on to both financial and critical success. Add Joseph Gordon-Levitt to the mix as an online guitar teacher opposite Hewson's spitfire performance and it's not hard to see why the film is a real crowd pleaser. Apple won the bidding war on this one, paying a reported USD $20 million. Hopefully Apple sends the film to cinemas before it streams on their platform, because if there was a sure bet theatrically at this year's Sundance, "Flora and Son" would be it.
"In My Mother's Skin"
Section: Midnight
Distributor: Amazon Prime Video
This year's Sundance was moments away from kicking off when Amazon snatched global rights for "In My Mother's Skin," a period piece set in the Philippines during 1945. A bit of a morality tale, the story focuses on a teenage girl caring for her sick mother who seeks help from what turns out to be a carnivorous fairy. Amazon is planning a release for later this year.
"Kokomo City"
Section: NEXT
Distributor: Magnolia
Described by audiences as an experimental documentary, "Kokomo City" marks the directorial debut of musical artist and trans performer D. Smith, who also wrote and edited the movie. The black and white film focuses on four Black transgender sex workers in Atlanta and New York. Lena Waithe is the executive producer. Magnolia acquired the film, which is screening at this year's Berlin Film Festival, and plans to bring it to theatres in 2023. "Kokomo City" won two prizes at the festival including one of the audience awards.
"Little Richard: I Am Everything"
Section: U.S. Documentary
Distributor: Magnolia/CNN Films
Warner Bros. Discovery may have shuttered CNN Films but not before the division made a documentary about the life of musical icon, Little Richard. Magnolia picked up worldwide theatrical rights and plans for a domestic release in April, and was selling the international rights during the European Film Market at the Berlin Film Festival. After its theatrical run, "Little Richard: I Am Everything" will appear on CNN.
"Nam June Paik: Moon Is the Oldest TV"
Section: U.S. Documentary
Distributor: Greenwich Entertainment/PBS Films
A documentary about the life and work of Nam June Paik, a pioneering Korean video artist, was acquired by Greenwich Entertainment. The distributor will kick off the film's theatrical run at New York's Film Forum in March before PBS airs it on "American Masters." Dogwoof is handling distribution in the UK and Films We Like will be sending the documentary to theatres in Canada this March.
"Passages"
Section: Premieres
Distributor: MUBI
Writer/director Ira Sachs is a Sundance perennial, having had six of his eight films premiere at the festival. "Passages" is set in Paris and stars Adèle Exarchopoulos, Franz Rogowski and Ben Whishaw in a love triangle. The film is said to reflect on Sachs' own personal life with Rogowski, playing a film director who cheats on his husband, Wishaw, with a young woman played by Exarchopoulos. Jealousy creeps in as the relationships between all of the characters evolve. MUBI, the streaming platform turned theatrical distributor, acquired the rights for the US, Latin America, UK and Ireland with the intention of releasing the film theatrically before the end of 2023. It will be interesting to see how MUBI handles getting the film rated given its explicit sexual content.
"Run Rabbit Run"
Section: Midnight
Distributor: Netflix
Daina Reed directed and Hanna Kent wrote "Run Rabbit Run" which was shot in Australia. Part thriller, part psychological horror, the film revolves around a single mother and her young, strangely behaved daughter. The atmospheric tone of the film leans more toward arthouse than commercial horror, so it remains to be seen what Netflix, which acquired the film moments after it premiered at Sundance, will send the film to cinemas. There is a significant carve out on the rights Netflix picked up, leaving out Eastern Europe, Latin America the Middle East and Scandinavia, to name a few territories.
"Talk to Me"
Section: Midnight
Distributor: A24
A24 left Sundance this year with one more than the half dozen or so movies it arrived with. Danny and Michael Pilippou, the twin brothers better known as the Australian YouTubers RackaRacka, deliver a teen horror flick that hinges on performing seances at parties. Teenagers conjuring up the dead in a horror film… what could go wrong? A24 is aiming for a summer theatrical release.
"Theater Camp"
Section: U.S. Dramatic
Distributor: Searchlight Pictures
Real life theater geeks Ben Platt, Jimmy Tatro, Noah Galvin, Patti Harrison, Owen Thiele, and Molly Gordon star in "Theater Camp," a film set at, well, a theater camp in upstate New York. When the camp's founder has a stroke the staff strives to save it from financial ruin while ensuring their campers put on an original musical production before the summer ends. Gordon teams with Nick Lieberman to direct the zany musical comedy. Searchlight came out as the winner of the bidding war for this title, paying USD $8 million for worldwide rights. Expect a theatrical release before the end of the year.
"The Eternal Memory"
Section: World Cinema Documentary
Distributor: MTV Documentary Films
Documentarian Maite Alberdi kicked off her Oscar nominated film "The Mole Agent" at Sundance in 2020. She returns to the festival with her next film "The Eternal Memory," a film about Augusto Góngora and his wife Paulina Urrutia and their relationship as he battles Alzheimers. He is a Chilean political journalist who helped uncover the wrongdoings of the Pinochet dictatorship in the 1970s and 80s and she is one of the country's former culture ministers. A film about a personal relationship and the history of a country deftly weaved together by a talented filmmaker. MTV bought the film and plans for a theatrical release along with an awards campaign.
FILMS ACQUIRED AFTER THE FESTIVAL
"Magazine Dreams"
Section: U.S. Dramatic
Distributor: Searchlight Pictures
Jonathan Majors is a struggling amateur bodybuilder in Elijah Bynum's "Magazine Dreams." Taking care of his elderly grandfather while working at a local grocery store, his mental health and anger management issues become overwhelming as the steroids he is taking begin to affect his health. Searchlight acquired worldwide rights for what is a very dark film and did not immediately make it known whether a theatrical release is planned.
"The Persian Version"
Section: U.S. Dramatic
Distributor: Sony Pictures Classics
The winner of the audience award at this year's festival, "The Persian Version" is directed by Maryam Keshavarz and tells the sprawling, and ultimately multi-generational, story of both Leila, an Iranian-American young woman trying to work through the culture clashes between her adopted country and her large family. Sony Pictures Classics acquired the North American rights.
"Shayda"
Section: World Cinema Dramatic
Distributor: Sony Pictures Classics
Cate Blanchett is the executive producer on "Shayda", an Australian film which won the audience award at Sundance. Directed by Noora Niasari, the film tells what seems to be a very personal story of an Iranian mother, played by Zar Amir Ebrahimi, trying to separate and protect her young daughter from an abusive husband while living at a women's shelter. Sony Pictures Classics took the North American rights and will bring the movie to theatres later this year.
"Scrapper"
Section: World Dramatic
Distributor: Picturehouse / Various Distributors
Depending on how you want to classify an acquisition, "Scrapper" could have been considered a pre-festival purchase, at least in the United Kingdom and Ireland where Picturehouse picked up the film at last year's Cannes Film Market. Georgie, a 12-year-old girl whose mother recently died, is living alone in a London apartment having duped social services into believing she is being taken care of by relatives. She spends her days stealing bicycles and playing with a neighbor before her estranged father, played by Harris Dickinson, shows up unexpectedly. The film, directed by Charlotte Regan, won a grand jury prize at Sundance. The title headed to Berlin where it was acquired by Caramel (Spain), Cinobo (Greece), Madman Entertainment (Australia), Against Gravity (Poland) and Arthouse (Baltic Region).
"The Starling Girl"
Section: U.S. Dramatic
Distributor: Bleecker Street
Writer/director Laurel Parmet makes her feature directorial debut with "The Starling Girl," a coming-of-age film about a 17-year-old girl living in an extremely Christian community in rural Kentucky who is struggling with her identity, sexuality and religion. Bleecker Street purchased North American rights for the film with no word on a theatrical release.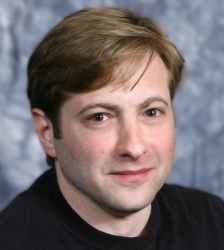 Latest posts by J. Sperling Reich
(see all)