Attendees heading home from the Sundance Film Festival in 2020 were barely paying attention to the increasing number of notifications streaming in over the mobile phones about a strange virus spreading in Wuhan, China. Of course that news item, deemed a "China problem" at the time, turned into the Covid pandemic, a global health crisis which forced Sundance organizers to cancel their in-person festival for the past two years. This year, with vaccines widely available and Covid cases flatlining, will be the first time Sundance has been able to be held properly in its longtime home; Park City, Utah.
To be sure, Sundance programmers were quick to pivot to online-only versions of their festival in 2021 and, belatedly, in 2022. These proved to be a huge success both from an experiential standpoint and as a way to discover new independent films. So much so, that CODA, the film which opened the 2021 virtual Sundance was acquired by Apple for USD $25 million during the festival and went on to win the 2022 Oscar for Best Picture. For the 2023 event, which will be held from 19-29 of January, Sundance will be held in a hybrid format; in-person in Park City as well as online for those who can't make the trip to Utah.
As always, providing previews and predictions for any given Sundance is a risky vocation. Titles with big stars and lots of buzz going into the festival wind up generating no interest, while documentaries on obscure subjects stir up a hornets nest of buzz. Sure there are tons of parties on Main Street and ski lodges, not to mention panel discussions with noteworthy participants, but when it comes to the films themselves there are at least two distinct angles for to keep in mind when navigating Sundance's official selection.
The first is established before Sundance even begins when the festival's programmers organize each film into specific categories. This year each the four main competition categories has 12 titles; U.S. Dramatic, U.S. Documentary, World Cinema Dramatic and World Cinema Documentary. Then there are sidebar sections such as the edgier Next (nine titles), the horror-centric Midnight (eight titles) and the star-studded Premiere (27 titles) which caters to more established filmmakers.
Then one can look at Sundance with a distributor's eye, using a market lens to determine which films have some form of commercial appeal. In this instance the selection usually falls into one of four categories; those films that have been picked up, those films that will be picked up (sometimes in big-money deals), those films that will eventually be picked up sometime after Sundance and those films that will never be seen again except maybe at festivals.
Over the last five years streaming companies such as Netflix, Amazon Apple and Hulu have been the biggest buyers at Sundance, taking the place of theatrical distributors such as Focus Features, Fox Searchlight and Sony Pictures Classics. With streamers tightening their belts and retrenching from the amount of new content they want to offer subscribers, the thinking is the acquisitions market will be rather quiet, though comedies and horror movies are still expected to find some interest.
Some of the best films at each year's Sundance are documentaries. Of the 15 films that made the short list for this year's Academy Award for Best Documentary, seven of them got their start at last year's Sundance. It's hard to know ahead of time which docs will cause a stir, though a few that look promising are "Going Varsity in Mariachi" about high school mariachi bands in Texas and "20 Days in Mariupol" about a team of journalists trapped in the Ukrainian city when Russia invades.
"Against the Tide" follows two Bombay fishermen as they struggle to earn a living amidst the ravages of climate change, giving us a peak into a world most of us never see. "Pianoforte" tracks contestants at the International Chopin Piano Competition and will make even the most talented of musicians feel inferior. "Murder In Bighorn" is a Showtime series about why nobody is doing anything about the number of indigenous young women who go missing or are found murdered on Montana reservations. And proving just how timely Sundance documentaries always tend to be, "Plan C" delves into the group trying to provide access to what has been dubbed the abortion pill.
Then there are all the celebrity bio-docs that seem to spring up with regularity at Sundance. This year we've got entries on author Judy Blume, actor Michael J. Fox, rock icon Little Richard and and actress Brook Shields. There's even a series on country music star Willie Nelson.
Here's a look at just a few of the films we're hearing about ahead of Sundance, some of which we've seen, most of which we'll be catching up with in Park City.
U.S. DRAMATIC COMPETITION
"A Thousand and One"
Focus Features is releasing this film in North American Cinemas on 31 March of this year. Developed at the Sundance Lab, A.V. Rockwell tells the story of a mother who kidnaps her own six-year-old son from a foster home. Set during the 1990s the film spans several years and the advance buzz centers on the performance from musician turned lead actress Teyana Taylor.
"All Dirt Roads Taste of Salt"
One of two titles that A24 has picked up before Sundance even begins, "All Dirt Roads Taste of Salt" marks the filmmaking debut of poet Raven Jackson. The film tells the story of a Black woman in Mississippi over decades from childhood through to adulthood.
"Magazine Dreams"
Jonathan Majors plays an amateur bodybuilder whose push for stardom is destroying him both physically and mentally. Elijah Bynum directs what reads like a character study of a very troubled young man.
"Sometimes I Think About Dying"
Daisy Ridley sheds her "Star Wars" role for one that is decidedly more pedestrian; an office worker, sleepwalking through life as an introverted pessimist. A new co-worker appears and expresses an interest ini Ridley's character much to her surprise. Rachel Lambert directs..
"The Accidental Getaway Driver"
Sing J. Lee turns a true story about an unlikely partnership; a Vietnamese taxi driver picks up a late night fare only to discover they are recently escaped convicts who take him hostage at gunpoint. Things get complicated when Long, the driver, wind up becoming a contributor to the getaway plan.
"Theater Camp"
First time feature directors Molly Gordon and Nick Lieberman set their film at an upstate New York theater camp for young performers. When its founder falls into a coma, the eclectic staff take over to prevent the camp from going under. This sounds like a typical Sundance comedy, with all of the inconsistencies that label carries with it.
U.S. DOCUMENTARY COMPETITION
"Aum: The Cult at the End of the World"
This film has been getting a ton of buzz, likely because of its topic. It follows the growth of a cult named Aum Shinrikyo from its founding by Shoko Asahara. Making his directorial debut, Ben Braun, recounts how Asahara led the group to commit a 1995 sarin gas attack in a Tokyo subway which left 14 people dead.
"Little Richard: I Am Everything"
CNN Films may have been shut down by the merged Warner Bros. Discovery, but not before Lisa Cortés was able to finish her documentary on rock and roll legend Little Richard. She has chosen to look at Richard through his race, sexuality and religion.
WORLD CINEMA DRAMATIC COMPETITION
"Bad Behavior"
Jennifer Connelly plays Lucy, a co-dependent mother who attends a self-help silent retreat. Australian-New Zealand actress turned director Alice Englert helms a film which peels away the layers of pain its main character has experienced.
"Sorcery"
This period piece set on a Chilean Island in 1880 is from director Christopher Murray. It tells the story of a 13-year-old orphaned girl who takes up with an Indigenous group which practices witchcraft. What could go wrong? If the film is half as good as it's trailer, it should get festivalgoers talking.
WORLD CINEMA DOCUMENTARY COMPETITION
"Iron Butterflies"
Documentarian Roman Liubyi uncovers who was really behind the downing of Malaysia Airlines Flight 17 from Amsterdam to Kuala Lumpur over the Ukraine on 17 July 2014. The evidence he gathers, including the shrapnel from the rocket which caused the plane to fall out of the sky, points to only one perpetrator.
"The Eternal Memory"
After premiering her 2020 documentary "The Mole Agent" to rave reviews at Sundance (and an eventual Oscar nomination), Maite Alberdi returns with her latest non-fiction film about a couple grappling with Alzheimer's disease.
NEXT
"Kim's Video"
One of the opening night films tells the history of a legendary New York City video store, Kim's Video, the Korean entrepreneur behind it, what happened to its enormous collection of rare titles after it was forced to close, how the Sicilian mafia is somehow involved and where the collection is today. This may all sound improbable, which is why David Redmon and Ashley Sabin's documentary will surely get this year's Sundance off to a rip-roaring start.
MIDNIGHT
"Polite Society"
Jane Austen meets Bollywood meets a martial arts film. Sounds like just the kind of movie Sundance would program in its Midnight section and that's exactly what they've done with Nida Manzoor debut feature. Word on the street from those who have seen the film is that this Focus Features film will be one of the hits out of this year's festival. Focus distributes the film theatrical in April.
"Infinity Pool"
Is it any shock that Barndon Cronenberg's latest film is in the Midnight section of Sundance, or is it too early in the filmmaker's career for that to be a cliché. The reputation of his filmmaker father David Cronenberg may precede him but the Cronenberg the younger is making a name for himself. Described as part "White Lotus" part "Hostel," Neon will be distributing this horror film, which was recut from an NC-17 to an R-rated version, right after its premiere at Sundance.
PREMIERES
"Cat Person"
Based on the most read short story that has ever appeared in The New Yorker magazine, "Cat Person" is a movie cinema aficionados should relate to. After all, its set in a movie theatre and tells the story of a concessions worker, played by Emilia Jones, who begins a flirtation one of the much-older regular patrons.
"Eileen"
William Oldroyd adapts Ottessa Moshfegh's novel, "Eileen" about an unhappy young woman Boston during the 1960s. Thomasin McKenzie plays Eileen and Anne Hathaway plays the woman she may be falling for at the prison where she works. That is until the plot takes a criminal turn.
"Landscape With Invisible Hand"
If the 2017 Sundance selection "Thoroughbreds" or the 2019 Hugh Jackman starrer "Bad Education" didn't make Cory Finley an A-list director, perhaps his third film "Landscape With The Invisible Hand" will. Set in the near future where everything has been automated to a point where people no longer have to work. Enter Asante Blackk and Kylie Rogers who decide to make some much needed money by live-streaming their relationship. MGM will be distributing the film.
"Jamojaya"
Writer-director Justin Chon jumped onto everyone's radar in 2017 with his Sundance film "Ms. Purple." ThThe drama here centers around an Indonesian rapper on Hawai'i to record his first album. Brian Imanuel plays the rapper who gets stuck between the demands of his label and overbearing father.
"Passages"
Ira Sachs is no stranger to Sundance having premiered films at the festival since 2005 with "Forty Shades of Blue." In his latest film Sachs explores a love triangle in Paris in what is described as an exploration of attraction between men and women. Adele Exarchopoulos and Ben Whishaw star.
"Radical"
The synopsis of this film reads like a take on "Stand and Deliver" with Eugenio Derbez instead of Edward James Olmos. In this version director Christopher Zalla has Derbez play a teacher without any qualifications try and turn around a poorly performing sixth grade class at Jose Urbina Lopez Elementary in Matamoros.
"Rye Lane"
Even though "Rye Lane" is from first time filmmaker Raine Allen-Miller it somehow wound up in the Premieres section of Sundance. Searchlight Pictures will be distributing this romantic comedy about a young couple who in London who meet just after each goes through a bad break up. David Jonsson and Vivian Oparah take the lead in this selection which has gotten a lot of pre-festival hype.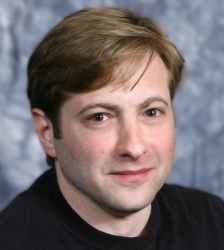 Latest posts by J. Sperling Reich
(see all)