Cineworld's legal team gave the United States Bankruptcy Court for the Southern District of Texas a status update for its Chapter 11 case on Tuesday, 21 February. In the process, the exhibitor provided Judge Marvin Isgur with a proposed schedule that would see the company either sold or exiting bankruptcy as early as the end of May.
Cineworld, the world's second largest movie theatre chain, entered bankruptcy on 7 September last year. The company, based in the United Kingdom, operates in three different geographic segments; the United States under the Regal brand, the UK and Ireland as Cineworld and Picturehouse as well as Israel as both Cinema City and Planet. Only the UK, Ireland and US operations are included in the bankruptcy filing. On 3 January, while continuing to negotiate with its secured lenders over restructuring, Cineworld announced a sale process for the entire company's worldwide operations. Bids were due on 16 February, just days after the exhibitor had reached a preliminary debt-for-equity deal with an ad-hoc group of its existing secured lenders.
Joshua Sussberg, a lawyer with Kirkland and Ellis working on behalf of Cineworld, described the initial sales efforts as a robust, full on marketing process. Though it was reported in Hollywood trade publications that Cineworld received 40 different non-binding bids, that is not accurate. Rather, the company "spoke to more than 40 different parties, both financial and strategic, about interest in the business."
Multiple third-parties (thus not 40) filed indicative bids for some or all of the Cineworld assets by the deadline. "Specifically we received many offers for the segment of the business for the rest of world; Central Europe, Eastern Europe and Israel," said Sussberg. "They did not include the UK and Ireland nor did they include the US. We also received some strategic interest in the whole business, but I want to be clear, we did not receive any all cash bids and no bid came anywhere close to the USD $6 billion of secured indebtedness that exists on the company's balance sheet today."
In other words, several proposals came in to acquire the portion of Cineworld that is not a part of the bankruptcy filing. Of those bids that included all of Cineworld's geographic segments, they were likely from other exhibitors or those that might want to acquire the theatre chain as an extension of their ongoing operations. That could be anyone from Amazon, to a movie studio, to a private equity firm, etc. Either way, the only bid that had a chance of bettering the ad-hoc existing lender group's debt-for-equity terms was an all cash offer to pay back the USD $6 billion secured lenders are currently owed. Including cash in a mixture of stock, debt financing, etc. is not considered a stronger offer than an all cash deal.
Sussberg laid out a schedule for the court that has Cineworld continuing to negotiate a debt-for-equity standalone reorganization with the existing ad-hoc lender group, while simultaneously undertaking a second round of the sales process to finalize bids from the most viable offers by 10 April. Currently Cineworld and the lenders group are working toward executing a restructuring support agreement (RSA) detailing a reorganization plan with a target completion of next week. "I admit there are some major issues still outstanding, but we are all committed on the professional side to work through and do whatever it takes," Sussberg said. "We intend thereafter almost immediately to file the plan and disclosure statement."
There's a lot of legal jargon being thrown around here, but put simply, Cineworld is going to work out a proposed deal in which the ad-hoc group of lenders take over the company. This deal will presumably have a rights offering allowing existing lenders to purchase equity in the restructured company at a steep discount as a means of financing the new organization's exit from bankruptcy and future business. The terms of this agreement will be defined in the RSA which will be included in an official plan of reorganization (POR) identifying classes of claims as well as a disclosure statement outlining all of Cineworld's assets, liabilities and business dealings. The court will then need to approve the POR and disclosure statement so that it can be voted on by creditors.
Judge Isgur, realizing that many of the more than 300 attendees in the virtual hearing were probably unsecured creditors eager to learn how their claims might be settled, was kind enough to interpret some of the procedural activities being proposed. "The debtors intent to enter into an RSA is both necessary and appropriate under the circumstances that are being described," he said. "That is a document where the debtor will enter into understandings with other parties. That is not a court approved document. The court approval comes at the confirmation hearing. And I just want people to understand that the process Mr. Sussberg is describing, in part, is what they're going to do, not what we're going to do."
Isgur is implying that just because Cineworld and secured lenders come to some form of restructuring agreement between themselves, doesn't mean it will take into account the claims of any unsecured creditors (e.g. cinema equipment manufacturers, concessions suppliers, etc.). As such, the court may not approve the POR and disclosure statement so that creditors can vote on it. In Cineworld's proposed schedule, the court would approve the POR and disclosure statement or a third-party sale on 20 April. Creditors would then commence voting on the plan beginning 24 April through 21 May. The confirmation hearing, in which the court can confirm Cineworld's POR, discharging its debts, is scheduled for 30 May.
Cineworld's legal team appears to be leaning into a standalone reorganization rather than a sale, especially given that a suitor coming along to make secured creditors whole to the tune of USD $6 billion seems like a long shot. In that scenario it seems likely any unsecured creditor would be paid pennies on the dollar for their claims. This includes the USD $965 million judgement against Regal a Canadian court awarded Cineplex over a failed 2019 acquisition agreement. In addition, existing shareholders of Cineworld stock would be wiped out when new shares are issued in the restructured company.
The Cineworld bankruptcy hearings are becoming known for their moments of levity thanks to the interaction between Sussberg and Isgur. In providing the update to the court about the many blockbuster titles that will making their way into the exhibitor's auditoriums over the next six months, Sussberg concluded with, "And finally 'Indiana Jones and the Dial of Destiny' on June 30th starring Harrison Ford, who I can't believe is still acting."
Isgur couldn't let the comment about Ford slide and quickly responded with, "I'm sure he'll be glad to hear your disbelief Mr. Sussberg."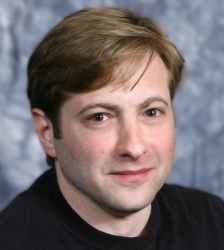 Latest posts by J. Sperling Reich
(see all)