The only A-list competitive festival in the Nordic-Baltic region, the Tallinn Black Nights Film Festival, has seen its European prominence dramatically growing over the last few years. As well as the main competition, the Estonian gathering hosts several "sidebar" meetings and a dedicated industry platform, Industry@Tallinn. Celluloid Junkie took the opportunity to meet up with El?na Liberte, Head of Program, Forum Cinemas (Latvia), and distributor Greta Akcijonaite, of Lithuania's Greta Garbo Films, to find out more about the current state of the Baltic distribution and exhibition market.
Forum Cinemas currently operates in Riga, Latvia's capital, with 14 screens and over 2,000 seats, as well as in four Lithuanian cities (Vilnius, Kaunas, Klaipeda and Šiauliai). It used to run several cinemas in Estonia, but they were sold to Apollo Cinemas except for one theater based in Viljandi. "We were the biggest cinema chain in Latvia for a while, but then a few years ago Apollo entered the Latvian market. […] We control approximately one third of the Latvian market," Liberte said.
Speaking about the peculiarities of the Baltic market, Liberte explained how Latvian and Lithuanian moviegoers are not as regular as Estonians: "In terms of admissions, Estonia is a sort of miracle on the 'Baltic map'. Everything released here always works, unlike Latvia and Lithuania. […] The three Baltic markets are quite different from each other. For example, Latvian movies don't really work in Lithuania and Estonia, and it's generally hard for domestic movies to succeed in the other two markets."
While film production is booming in all three countries, the Latvian box office is also witnessing several anomalies owing to the current post-Covid phase and the effects of the Russian invasion of Ukraine. Liberte in particular mentioned the heavy backlog of content, the market void left by the ban on Russian cinematography [25% of Latvia's population is made of ethnic Russians], and the growing presence of camcorders in theaters. The latter pushed some major studios to place Forum Cinemas on the black list, causing a lot of trouble for future acquisitions.
For the time being, the market share related to domestic productions remains tiny; in October it accounted for only 3% of admissions. But before the pandemic, it reached a remarkable 24%. Such growth was mainly driven by the significant number of productions backed by the National Film Centre celebrating the 100th Anniversary of the Latvian Republic. Among the titles that performed well in 2022, Liberte mentioned the Marvel blockbusters and Palme d'Or winner "Triangle of Sadness", among screenings of "classic" films, concerts and operas.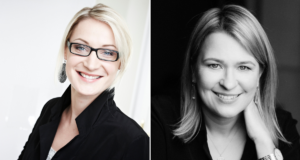 Meanwhile, Akcijonaite's business operates in Lithuania and up until the COVID-19 outbreak she managed both a theater and a distribution firm. The pandemic forced her to quit the exhibition side of the business, and she is now focusing on distribution and production, though these are managed as separate entities. "Eventually, I'd like to merge them. I'd like to step into the projects at an earlier stage, produce them and distribute them," she explained.
Greta Garbo Films, focuses on distributing arthouse films in a market that Akcijonaite described as "very small and fragile". "There's no real business model in releasing arthouse titles in Lithuania. I focus on European content owing to the available [financial] support," she said.
In recent times, Akcijonaite ended up handling more and more documentaries. She managed to find good niche audiences for titles such as "Walk With Me", "For Sama" and "Woman". Talking numbers, she said that a good result would be getting 2,000 admissions per title, even though before the pandemic a documentary could even reach 3,000 admissions. Moreover, the huge backlog and the struggle to bring Lithuanians back to theaters make the task "mission impossible."
She added that Estonian audiences seem more eager to see arthouse movies as the national film body grants arthouse movies a dedicated quality label, financially supporting their distribution.
On the topic of the impact of the war in Ukraine on her work, Akcijonaite revealed that Greta Garbo Films is a partner of Estonia's Estinfilm. On average, Greta Garbo Films releases two titles per month via Estinfilm, taking care of their distribution and promotional campaigns in Lithuania. After the start of the war, the Russian titles included in the slate were dropped. Luckily enough, Akcijonaite's 'one-woman-band' company did not particularly suffer such loss, as Estinfilm was in charge of the acquisition of these titles.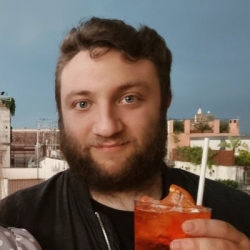 Latest posts by Davide Abbatescianni
(see all)