Plans are underway across Russian cinemas to show high-quality pirated copies of the much anticipated "Avatar: The Way of Water," a blatantly illegal move that would be a point of new departure for the exhibition sector in the country.
It is currently unknown how or when the film will reach the Russian Federation but Izvestia is reporting that the Russian Association of Theater Owners (ABK) is intent on legalizing the distribution of the film, a move that would be in direct opposition to the copyright holder, 20th Century Studios. In fact, Russian cinemas are anticipating the illegal release of a copy of the film on the same day it is released legitimately elsewhere in the world, or maybe a week or two later. Several cinemas across Odintsovo, Obninsk, Pushkino, Rostov and other cities near Moscow have said they will show the film as soon as there is a copy of acceptable quality available.
Sourcing and Screening the Copies
Costs to obtain copies can be very high: from RUB 50 thousand (USD $790) to RUB 1 million rubles (USD $15,820), depending on various factors; for example, one version is simply known as a "screen" – a recording of a cinema screen showing the film, that can be stretched and retouched to improve the quality. Such cam-corded "screens" are cheap and are often the kind of copies that smaller cinemas will acquire to ensure their costs are covered. Larger cinemas can attain more expensive and higher quality DCP copies – often indiscernible from "the real thing" as they include professional Russian dubbing and will often comply with Russian content legislation (for example, recent copies of "Dr Strange: In Multiverse of Madness" had all LGBTQ+ content cut out).
A great deal of secrecy surrounds these copies and how they find their way into the hands of Russian cinema owners. Reports suggest that there are multiple supply lines and negotiations are often on a case-by-case basis.
Questions have been raised about whether or not cinema owners will share box office earned from screening titles with copyright holders when they are showing illegally obtained copies. If not, it means the exhibition sector could have a lot to gain from the illegal release of "Avatar: The Way of Water" and may have a vested interest in ensuring they can get their hands on a high quality copy.
Resisting the Release
There has been some resistance to the release of "Avatar: The Way of Water" from the domestic production sector. There are rumours that Russian filmmakers, who are keen to earn as much box office as possible with their own fare during the holiday season, have been lobbying the government to protect domestic releases and delay the American blockbuster until the middle of January, when the domestic release schedule is much less crowded. This has led to further speculation that Russian cinema chains are being pressured to delay the (illegal) release of "Avatar: The Way of Water" at the behest of higher powers. When asked about this by Izvestia, the Cabinet of Ministers of the Russian Federation argued that "the government does not regulate the screening of films in cinemas." A spokesperson for the ABK in Russia also dismissed these claims.
Lack of Certificates Muddies the Waters
To complicate matters further, there are also some thorny legal issues in contention for cinemas that plan to show bootlegged versions of the latest James Cameron blockbuster. Because the Moscow-based arms of all the major studios ceased operations earlier in the year, there is no longer anyone to provide Distribution Certificates (known in Russia as a PU) for new releases, albeit illegal ones. The Federation's Ministry of Culture fines cinemas tens of thousands of rubles for showing films without a PU, and reports indicate that many such fines have been issued since August. The Ministry for Culture told Izvestia that monitoring is ongoing and that they have received complaints from audiences about pirated screenings. Several cinemas across Moscow and the surrounding region have been fined for showing foreign films without a PU including "Fantastic Beasts: The Secrets of Dumbledore," "Doctor Strange: In the Multiverse of Madness," "Jurassic World Dominion," "Lightyear," "Red Notice" and "Thor: Love and Thunder".
There is no unity within The Association of Cinema Owners in Russia on the issue of certification. Many cinema operators believe a system for obtaining PUs without Hollywood's input should be established. If that were the case, cinemas could technically show "Avatar: The Way of Water" legally, at least in the eyes of the Russian Federation. The two largest chains (KARO and the United Cinema Network Formula Kino/Cinema Park) do not agree with these proposals, wary, no doubt, of damaging their relationship with the world's largest distributors.
If such compulsory licensing legislation does come into effect, some in Russia believe that film distribution would resume as normal: the country would simply be treated by international studios as a territory with its own specific legislative processes, as is currently the case in countries like China.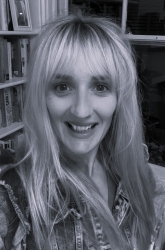 Latest posts by Mary Jane Boland
(see all)