Since 2016 Celluloid Junkie has published an annual list of women leading the cinema industry in various capacities. This list has become so popular and eagerly anticipated that we now get inquiries and nominations throughout the year. Yet because we focus on both the motion picture exhibition and distribution industries, we always felt as if we were neglecting one side of the business. With that in mind we are happy to be presenting our inaugural Top Women In Global Distribution list.
One reservation we had when compiling this list was that we might overlook important executives, and we very well may have. It was for this reason that we suggested listing nominees in alphabetical order, though were advised by many to maintain a ranked order. As well, we struggled to find entrants from certain territories such as Asia, Africa and India.
We consulted with key members of the cinema community and are grateful to all the input we received, from all over the world, including our friends at Comscore, Aya Umezu of GEM Partners in Japan and Marcelo Lima of Tonks in Brazil, to name just a few of those who suggested names (though not rankings).
The only criteria we had when putting the list together was that the nominees work specifically in distribution. There were countless amazing professionals from studios, distributors, content service providers and sales companies working in marketing or legal or senior management that we debated including. For instance, Donna Langley, the Chairman of Universal Filmed Entertainment Group was frequently suggested, though runs the entire studio, rather than working solely in distribution.
As such, we expect our top nominee this year, Anna Marsh, will likely not be eligible next year since she has been promoted to Deputy CEO of the entire Canal+ Group. We suspect many of this year's other nominees will follow suit as they make their way into senior management positions within the industry extending beyond distribution. We truly look forward to cheering them on in the process and highlighting the achievements of those who will inevitably follow in their footsteps.
---
Anna Marsh
Deputy CEO, Canal+ Group
Anna Marsh is having quite a year. During CineEurope in June she picked up the International Distributor of the Year award. That was when Marsh was still the CEO of StudioCanal, one of Europe's largest distributors, releasing around 50 films per year in multiple languages and countries. In October she was promoted Deputy CEO of StudioCanal's parent company, the Canal+ Group.
Marsh first joined StudioCanal in 2008 as Vice President of International Sales before she was appointed Head of International Distribution Strategy, in 2013 and eventually Executive Vice President of International Distribution in 2017. She became the CEO of StudioCanal two years later.
Veronika Kwan Vandenberg
President of Distribution, Universal Pictures International
Veronika Kwan Vandenberg is President of Distribution for Universal Pictures International (UPI) where she is in charge of the company's international operations, partners and sales agents. In this role Kwan Vandenberg is responsible for all international distribution, overseeing everything from print-servicing to localizing the studio's many blockbusters. In 2022 alone these films included "Minions: The Rise of Gru," "Jurassic World Dominion," "Nope," "Ticket To Paradise," and more recently Steven Spielberg's "The Fablemans."
Prior to joining UPI, Kwan Vandenberg spent nearly three decades at Warner Bros. Pictures where she was the head of international distribution for 18 years. During this time international box office became an important part of the studio's bottom line thanks to Christopher Nolan's Batman films and the Harry Potter franchise.
Helen Moss
SVP of International Distribution, Paramount Pictures
Thanks to hit releases such as "Sonic the Hedgehog 2," "Top Gun Maverick" and "Smile" Paramount Pictures has had a fantastic year. Helping oversee the success of those releases around the globe was Helen Moss, the studio's Senior Vice President of International Distribution.
Moss has been with the company since 2008 when she was hired as Vice President of Film Planning in their London office. She was instrumental in moving the studio's international operations to Los Angeles in 2012 and has been a key part of planning Paramount's release strategy throughout 65 international markets.
Monique Esclavissat
EVP, International Productions/Acquisitions & Latin America Distribution, Warner Bros. Pictures International
Monique Esclavissat has been overseeing local-language productions for Warner Bros. Pictures International in one way or another since 1998 when she first joined the company. She worked her way up in the organization and was put in charge of European distribution in 2005. In 2010 Esclavissat moved from London to Warner Bros. headquarters in Los Angeles to take on her current role supervising the studio's distribution activities in Europe, Eastern Europe, the Middle East, Africa and Latin America. She began her career as Vice President, International Sales & Distribution, for Castle Rock International. As one might expect, given her position, Esclavissat is fluent in several languages including English, French, Italian and Spanish.
Kathleen Gallagher
EVP & General Sales Manager Theatrical Distribution, Universal Filmed Entertainment Group (North America)
Kathleen Gallagher was promoted to her current position as EVP and General Sales Manager of North America at Universal Pictures earlier this year. She heads up the sales teams in the United States and Canada overseeing the distribution strategies for Universal titles within the territories. In her new role Gallagher works closely with exhibitors as well as Universal's international distribution team. Prior to this, she was EVP and Managing Director for North America at Universal Pictures Home Entertainment. Gallagher has been with Universal in various capacities since 2000.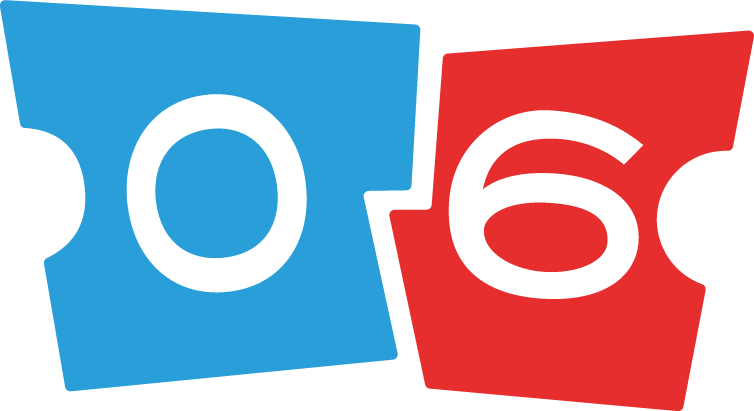 Gina Glen
Director of Film Distribution, IMAX
Gina Glen is Distribution executive, managing and maintaining client relationships for premium large format market leader IMAX. A Canadian native, she is responsible for distribution of original feature film content, as well as DMR titles (IMAX's proprietary image enhancement process) to IMAX cinemas across the world. Having graduated with a degree in Social Sciences, Gina joined IMAX in 2001 when the company was starting out in the distribution of longer feature films. She's navigated over two decades of successfully handling sales, event management, strategic planning, marketing strategy and all the many skills required in making the IMAX experience the more immersive of big screen experiences.
Jody Pope
Director, Distribution EMEA, Universal Pictures International
Yit-Ching Lee
Vice President – EMEA, Paramount Pictures
Lisa Bunnell
President of Distribution, Focus Features
There are few distribution executives in the business who know how to handle specialty film as well as Lisa Bunnell. She is in charge of all domestic theatrical release strategies and bookings for Focus Features, a position she has held since 2016. Bunnell actually began her career working in exhibition at Loews Cineplex Entertainment for 17 years before moving to Landmark Theatres and serving as their head film buyer. Earlier this year she received the Bingham Ray Spirit Award at ShowEast.
Cécile Gaget
Head of Film, Wild Bunch
In September of this year Cécile Gaget landed at Wild Bunch, the production, sales and distribution company now headed by Ron Meyer, formerly of Universal Studios and Sophie Jordan, who was previously with IN Media Group. She heads up the film group, managing French acquisitions, distribution and local production, as the company builds its international production slate. Gadget is well respected throughout the industry having spent the past two years at Anton as President of International Production and Distribution. Prior to that she spent over 10 years at Gaumont, overseeing the French studio's international acquisitions and distribution. Gadget is known in the industry as an executive with close relationships to creative talent.
Elizabeth Trotman
CEO Australia & New Zealand, Studiocanal
Elizabeth Trotman got her start in the movie business nearly 30 years ago as the Duty Manager at Berkeley on the Shore Cinema in Auckland, New Zealand. For the past 10 years, however, she is in charge of theatrical film and television distribution, acquisitions, development, production and much more at Studiocanal's operations in Australia and New Zealand. In between Trotman has traveled the world, working in publicity and promotions for Warner Bros. in London, and managing marketing and licensing for BBC Studios across Asia. She returned to New Zealand twenty years ago to work for the Hoyts Group; first marketing the company's cinemas and eventually taking over its film distribution division. During her tenure at Studiocanal she has overseen the distribution of over 250 films.
Karyn A. Temple
Senior Executive Vice President & Global General Counsel, Motion Picture Association
Karyn A. Temple is one of the world's leading authorities on copyright. In fact she joined the Motion Picture Association after spending eight years leading the U.S. Copyright Office as the Register of Copyrights. From 2004 to 2009 she served as Vice President, Litigation and Legal Affairs for the Recording Industry Association of America (RIAA) where she worked on anti-piracy litigation matters on behalf of RIAA member companies. These days she's overseeing legal affairs and content protection efforts for the MPA all over the world. That means no matter where you are on earth, if you pirate a movie, Temple and her MPA colleagues have proven they will eventually catch you.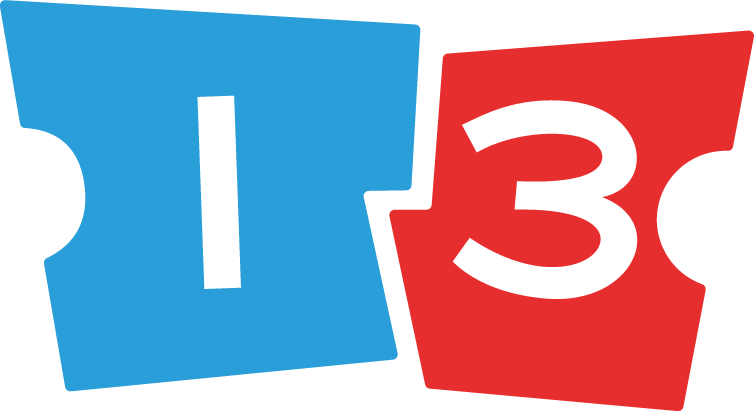 Toshi Yamasaki
President & CEO, TOHO-TOWA Company
As the head of TOHO-TOWA, Japan's oldest motion picture importer and distributor, Toshi Yamasaki has been in charge of managing all of the company's international business dealings, including acquisition, since 2008. Toho-Tawa is a subsidiary of TOHO Company, one of Japan's leading entertainment companies. The firm is responsible for distributing blockbuster Hollywood films for Paramount Pictures and Universal Pictures, two partnerships Yamasaki was instrumental in forging. Yamasaki also has extensive experience in the home entertainment sector, where she began her career, and is fluent in Japanese, English and French. She was the first woman president in the entire TOHO group.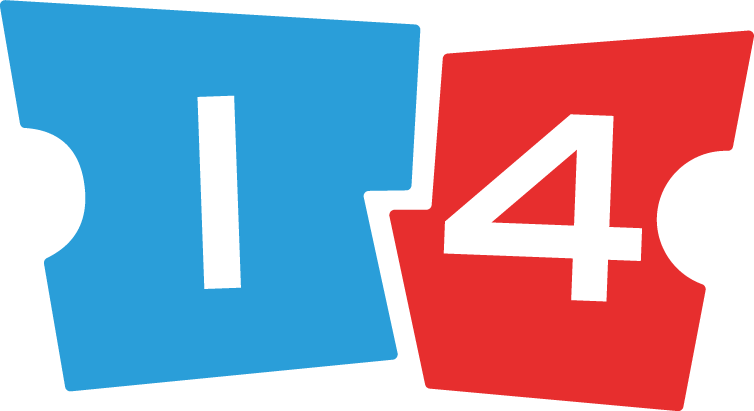 Subha-Orn (Soupy) Rathanamongkolmas
Vice President, South Asia, Universal Pictures
Soupy Rathanamongkolmas is the Vice President of South Asia for Universal Pictures International managing 18 markets across the region from India to the Philippines. Prior to joining the studio, she worked at The Walt Disney Company for 18 years in various roles including the Head of Distribution, Studio Entertainment for Southeast Asia. Earlier in her career, Rathanamongkolmas started her career in the industry 25 years ago as the Sales and Distribution Manager of United International Pictures (UIP) Thailand.
Amy Wood
Vice-President, Global Theatrical Distribution, Crunchyroll
Amy Wood joined Crunchyroll in August as its Vice President of Global Theatrical Distribution, just as the company, known for its hit anime films, was about to release its latest title, "Dragon Ball Super: Super Hero." Based in Los Angeles, Wood was brought into Crunchyroll to oversee teams in North America, Australia, France, Germany and the United Kingdom. She arrived at the company from Lionsgate where she spent ten years in charge of international distribution. Prior to Lionsgate Wood spent eight years at Pacific and Arclight Theatres leading their marketing team.
Elissa Federoff
President of Distribution, NEON
Elissa Federoff is President of Distribution at NEON, which has made a name for itself releasing a wave of award winning arthouse films over the past half decade. In her current position, Federoff handles the company's release strategy for all its titles, working with both major cinema chains and arthouses to ensure NEON's films have successful theatrical runs. She has also helped the company explore direct-to-consumer opportunities during the pandemic through virtual cinema offerings. Before joining NEON, Federoff held various distribution roles at The Orchard, RADiUS-TWC, The Weinstein Company and Oscilloscope Laboratories.
Carol Choi
Managing Director, The Walt Disney Company Japan
After joining Disney 15 years ago as a member of Greater China, Carol Choi took on the role of Managing Director of Japan in February 2020. Prior to this, she was a managing director at Disney Korea from 2018-2020, and achieved outstanding results for two consecutive years. Choi oversees the entire business of Disney Japan. She succeeded in integrating the operations of Twentieth Century Fox as a leader, fostering a strong collaborative culture. Choi is responsible for achieving all the strategic objectives of Disney Japan and of facilitating the coordination of all businesses, this includes all corporate functions such as finance, human resources, marketing, corporate communications, strategy, and legal.
Patricia Gonzalez
Senior Vice Preisdent, In-Theatre Marketing, Paramount Pictures
Patricia Gonzalez is a much beloved figure in the North American cinema business having worked in both exhibition and distribution her entire career. She got her start working the concession counter at a General Cinema Corporation theatre in Los Angeles. She went on to work in the General Cinema corporate office, eventually becoming the National Director of Film Marketing. Gonzalez crossed over into distribution to work with Dreamworks as the head of theatrical marketing services until 2006 when the studio was acquired by Paramount Pictures. As Senior Vice President of In-Theater Marketing, she is now in charge of the studio's marketing efforts in cinemas throughout North America.
Ann-Elizabeth Crotty
EVP, Global Customer Experience, Marketing, Sales & Operations Specialist, Sony Pictures Entertainment
Ann-Elizabeth Crotty joined Sony Pictures in 2005 and has been rising through the ranks for the past decade with the motto, "you get out what you put in." She has been putting a lot in as Manager of Exhibitor Relations, responsible for digital platforms, SVP Strategic Partnerships and senior VP of exhibitor relations worldwide. Ann-Elizabeth has seen the industry evolve significantly since her first role in 1993 and on the cinema side as director of exhibitor relations since 1997. She is driven by a can-do attitude, "I turn ideas into active happenings throughout the world! Hand me a new brand, vision, purpose and I run with it." She pays tribute to the fact that having started as an assistant, and growing into expanding roles before rising to the level of EVP gave her invaluable 'hands on' experience and a developed wisdom for everything that goes into successful brand launches, of which Sony Pictures has been blessed with many during her time at the proverbial wheel.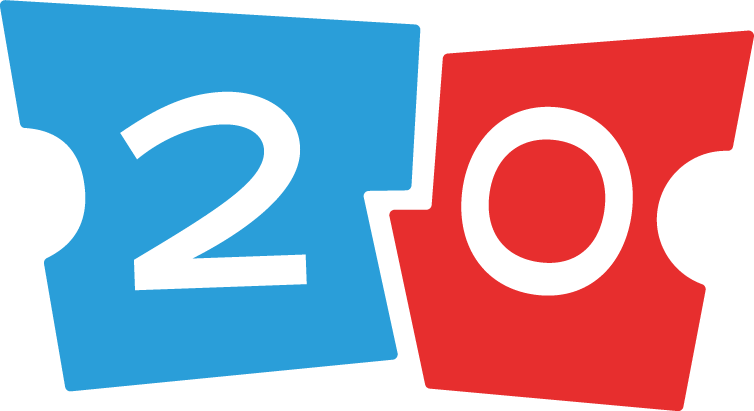 Nathalie Cieutat
Deputy Managing Director Distribution, Pathé Films
After spending the six years as the director of programming for Les Cinémas Pathé Gaumont, one of France's leading movie theatre chains, Nathalie Cieutat returned to distribution when she was named the Deputy Managing Director of Distribution for Pathé Films in January of this year. Cieutat studied the distribution and exhibition business at La Fémis before spending the first ten years of her career working as a sales director for both Warner Bros. and Wild Bunch Distribution.
Susan Cotliar
VP Cinema Cinema Partnerships Disney Media & Entertainment Distribution at The Walt Disney Studios
When it comes to working with movie theatres to market upcoming and current releases, there are few in the business with as much experience as Susan Cotliar. She spent 24 years at Twentieth Century Fox working where she was ultimately named the Senior Vice President of In-Theatre Marketing. When Fox became a part of Disney Cotliar joined the studio as its Vice President of Cinema Partnerships. As a senior manager in North America, Cotliar oversees everything from trailer placement to lobby marketing campaigns to assets for digital movies posters for the company, as well as countless other in-theatre marketing efforts.
Pia Grünler
Head of Noridc Theatrical Distribution, SF Studios
Pia Grunler is the Head of Theatrical Distribution for the Nordic region for Scandinavian major SF Studios, a company with over a century in the film business. SF Studios has both a strong slate of own productions, as well as handling some of the biggest Hollywood studios' slates in the region. Her Hollywood responsibilities cover the film output of Warner Bros., Sony Pictures, Metro-Goldwyn-Mayer, Studiocanal and STX for theatrical. In addition to SF Studios she also handles film releases for some of the biggest independent production companies in the Nordic region. Most recently she handled the release of Ruben Östlund's second Cannes Palme d'Or winner "Triangle of Sadness", as well as local period drama "Burn All My Letters" (straight to number 1 for its opening weekend) and local animated film "Mamma Moo Finds Her Way Home."
Kelly O'Connor
SVP, Exhibitor & Marketing Services at Warner Bros. Pictures Domestic Distribution
Kelly O'Connor first joined Warner Bros in 1988 working at the Los Angeles branch office managing the placement of trailers and one sheets in movie theatres as a materials coordinator for the western division. By 1992 she had made her way to the studio's Burbank headquarters as the Assistant Manager of Exhibitor Services. The rest is history as O'Connor has spent the past thirty years overseeing the department and is now the Senior Vice President of Exhibitor & Marketing Services at Warner Bros. Pictures Domestic Distribution. Prior to Warner Bros. O'Connor worked at Mann Theaters in the advertising department.
Sarah Timlick
Director of Sales Distribution & Development, Elevation Pictures
Sarah Timlick is the Head of Sales, Director of Distribution & Development for Elevation Pictures, one of the largest independent distributors in Canada. She has been in the film industry for over 10 years, having begun her career at Alliance Films after completing her Bachelor of Fine Arts degree from the University of Toronto. Elevation has been behind titles such as "Room", "Moonlight", "The Imitation Game" and "Paw Patrol: the Movie". Sarah also serves as the Canadian Association of Film Distributors and Exporters (CAFDE), as well as being representative on the OFA Board of Directors and having the distinction of being the youngest executive to be elected as the Chair of the OFA Board of Directors.
Kezia Williams
Managing Director, UK, Film, Entertainment One (eOne)
Kezia Williams has been in the film industry for over two decades, having worked at both Universal Pictures and Warner Bros. Entertainment, before finally landing at eOne in 2013. Since joining the india major she has been responsible for handling the marketing and distribution of all of its film releases, including major titles such as "The Girl on the Train", "The BFG", "Arrival", "12 Years a Slave" and BAFTA Best Picture winner "1917". In addition to her studio job, she has also been Chair Of The Board Of Trustees of MediCinema since 2018. "Both in a MediCinema, but also in cinemas up and down the country, we've seen the impact that film can have, and the power of escapism," she told Screen Daily in an interview in October 2020. "To see a film in a communal environment, that is safe, is really powerful."
Katarina Nyman
Director of Film Distribution, Nordisk Film Finland
Katarina Nyman has been a driving in making Nordisk Film the leading distributor of local films in Finland, with a portfolio of eight to 12 local releases per year, accounting for over 50% of admissions for local films in Finland. She has overseen the development, financing and distribution of more than 100 Finnish films in her 20 years with Nordisk. Katarina holds both
a MScs in Business & Economics as well as Master of Arts degree, which has guided her in working with both local filmmakers and producers. She has also been active in different positions of trust within the film industry – including President of the Chamber of Films and Chair of the board of the distributors' association – and awarded with the Silver Badge of Merit, for her work for the Finnish film industry.
Kymberli Frueh
Senior VP, Programming, Content Strategy & Acquisitions, Trafalgar Releasing
There are few in the business that have as much experience in event cinema as Kymberli Frueh, the Senior Vice President of Programming, Content Strategy & Acquisitions at Trafalgar Releasing. She spent a decade at Fathom Events heading up the program team when event cinema, then known as alternative content, was in its infancy. During her stint at Fathom she negotiated some of the company's highest-profile events including championship boxing matches, Broadway anniversary productions of "The Phantom of the Opera" and "Les Miserables" and much more. At Trafalgar, Frueh has been instrumental in orchestrating event cinema releases such as the very first BTS event in cinemas, "Burn the Stage", "Neil Young: Harvest Time" and developing the Twenty One Pilots Cinema experience. Frueh also established a global relationship between Warner Bros. and Trafalgar Releasing, including the 30th Anniversary of "The Bodyguard" and "ABBA:The Movie".
Anny Schmit
Managing Director, Sony Pictures Releasing
Anny Schmit took on the role of Managing Director at Sony Pictures in May 2020, succeeding Christine De Groodt who stood down after 34 years with the company. Schmit has extensive experience in the film industry. She was Marketing Manager for Warner Bros. Belgium from 1997-2000, before stepping up to the role of Managing Director (2000-2008), followed by moving over to media agency Carat, as managing director for four years. From 2013, she was General Manager Distribution Benelux at Belga Films for five years, where she headed up film distribution and home entertainment. Her roles have also led her to develop solid experience in marketing and communications. After a brief spell for a couple of years as Media Manager at D'Ieteren Auto, she rejoined the film industry with Sony Pictures.
Ariane Toscan du Plantier
Director of French and International Cinema Distribution at Gaumont
For the past 26 years Ariane Toscan du Plantier has been working at Gaumont and is currently the Director of French and International Cinema Distribution at Gaumont. In this role she oversees a staff of 35 who are charged with managing the distribution of films theatrically both in France and internationally. This year, Toscan du Plantier has an added responsibility; she is one of seven members of the committee selecting the film to submit to the Academy for Oscar consideration.
Susanna Barbato
Executive Board Member at NOS Lusomundo Audiovisuais
As an Executive Board member at NOS Lusomundo Audiovisuais, Susanna Barbato works across several distribution platforms including cinema, home entertainment and television. NOS is the leading content provider in Portugal as well as Portuguese speaking territories such as Angola and Mozambique. Barbato is responsible for the strategic development of film acquisition and distribution from both independent producers and major studios. NOS also operates the leading cinema chain in Portugal, with over 210 screens, where Barbato helps manage programming.
Trish Long
General Manager & Vice President, The Walt Disney Company (Ireland)
Trisha Long is General Manager of Disney in Ireland & a Vice President of The Walt Disney Company since 2008, having started with Disney in 1994. Having started as a news reader in pirate radio, she admitted in an interview to not having had a clear career path; 'I find sometimes people read your title in your bio and they have no sense of the journey or path you had,' she told Evoke IE in 2018, 'I sometimes read my own title and bio and think who is this person.' She is involved in several of Disney's EMEA initiatives and a member of the Walt Disney Company's International Futures team. In addition to her daily work responsibilities she sits on the boards of the Irish Film Institute, the Governing Authority of the University of Limerick, the Board of Directors of University Concert Hall, member of the board of the largest film studio in Ireland (Troy Studios and Ardmore Studios) and is also Chair of the MediCinema Ireland charity.
Montserrat Gil
Vice President & General Manager, Paramount Pictures Spain
In 2010, Montse Gil was appointed as managing director of Paramount Pictures' Spanish division. Gil previously headed up Twentieth Century Fox's marketing department, also in Spain, a position she held since 1995. She has an impeccable reputation and her knowledge of local and foreign films is something she's recognised for. A passionate advocate for diversity and female visibility in the workplace, she was voted as one of 100 most influential women in Spain, a nomination that came, in part, for being the only woman running a multinational film distribution company. Alongside her day job, Gil also participated as a mentor in UNIC's Women Cinema Leadership Programme. She holds a PhD in Marketing and Research and a Masters in Business Administration.
Natalie Ralph
Director of Distribution, Europe, MUBI
Natalie Ralph is Director of Distribution, Europe at streamer-cum-film distributor MUBI. She joined MUBI from Studiocanal UK, where she ended up as Senior Sales Manager in her six-year stint at the European studio major and was responsible for such high profile theatrical releases as "Room", "Paddington 2", "Legend" and most recently "Parasite" and "Saint Maud" for the UK and Irish cinema markets. She previously worked in distribution roles at the BFI and Soda Pictures. MUBI has been growing its acquisition and distribution slate with a strong focus on cinema with high profile arthouse releases ("Limbo" and "Petite Maman"), as well as its MUBI GO scheme.
Lia Devlin
Managing Director, Altitude Film Distribution
Lia Devlin took over from Hamish Mosely last year as MD of the UK-Irish Altitude Film, having previously been Head of Distribution, where she was responsible for award-winning films such as "Amy", "Moonlight", "Rocks", "Minari" and "The Florida Project". Before that she was at Momentum Pictures (UK) until 2014 and she began her career in 2000 at Sony Pictures UK, working on titles such as "Crouching Tiger, Hidden Dragon", "Spider-man" and "Charlie's Angels". She was praised as a "core member of Altitude" since it launched its distribution arm 10 years ago, by Altitude's Chairman and Co-CEO Will Clark. She has been instrumental in the company's release of over 150 films in the past decade.
Niamh McCaul
General Manager, Paramount Pictures (Ireland)
In 2008, Paramount Pictures appointed Niamh McCaul as general manager, Ireland. Prior to this role, from 2002, McCaul was managing director of Eclipse Pictures, Ireland's largest independent film distribution company. She played a significant role in the Irish releases of titles such as "La Vie En Rose", "The Passion of the Christ", "The Magdalene Sisters" and "Pavee Lackeen", an Irish film.
Ladun Awobokun
Head of Distribution, FilmOne Entertainment
As the Head of Distribution at FilmOne, Ladun Awobokun oversees the release plans and strategies for the company's licensed studio films throughout English-speaking West Africa. She has worked on the distribution of movies for Warner Bros., Disney, Empire not to mention numerous Nollywood titles. Awobokun helps lead content strategy for FilmOne, including acquisitions, and has helped increase box office earnings while fostering standardization and transparency in West Africa's movie industry. She was instrumental in getting Comscore adopted throughout the region.
Bernadette McCabe
EVP, Event Cinema and Exhibitor Relations, Spotlight Cinema Networks
In her role as EVP Event Cinema and Exhibitor Relations for Spotlight Cinema Networks, Bernadette McCabe is responsible for content acquisition and programming, as well as all day-to-day operations for CineLife Entertainment. McCabe also oversees the company's consumer-facing app, CineLife, which is devoted to helping audiences connect with indie films and art house theatres across the U.S. Prior to joining Spotlight, McCabe worked at MoviePass as Senior Vice President, Exhibitor Relations & Business Strategy. From 2005 to 2017, she held a number of positions with increasing responsibility at Screenvision Media, rising to Senior Vice President, Business Strategy in 2015.
Sabrina Nudeliman
CEO and Co-Founder, Elo STUDIOS
More than just the CEO and Co-Founder of Brazil's Elo Studios, Sabrina Nudeliman has been driving change in the rapidly growing audiovisual market in South America's largest country. For this she was honoured as the 2016 Top Media Executive in RCM for international achievements. She has been responsible for the distribution of over 500 film titles, including major blockbusters and Academy Award nominees sold to over 100 territories. She has also put time and effort into strong diversity initiatives, such as women directors' incubators and promotion of black directors and producers. Amongst other distinctions she is the General Director for a Media Holding – technology and media investment (Brazil/USA); Board Member at BRAVI – Brazilian Audiovisual Association and XRBR – Brazilian VR Association; as well as Co-founder and Forum manager at The Women Leadership Committee at FISESP.
Yolanda Del Val
Head of Theatrical & Aquisitions, DeAPlaneta Entertainment (Spain)
With a law degree and more than 25 years of experience in the Audiovisual sector, Yolanda Del Val has been managing the Fiction Department of DeAPlaneta Entertainment since 2017 and is in charge of the film and TV distribution area as well as the production of fiction films and series. Throughout these years, Del Val has acquired and distributed more than 1000 titles, many of them widely recognized by critics and audiences, including "The Pianist" (Roman Polanski), "The King's Speech", "12 Years a Slave", as well as big Spanish hits such as "Planet 51", "The Call" and the "Baztan Trilogy". In 2021 she produced the TV series "Ana Tramel All In" and in 2022 "The Patients of Dr. Garcia" in 2022.
Eve Gabereau
Founder & CEO, Modern Films
Eve Gabereau is an award-winning film distributor and producer and the founder of Modern Films. Previously, she co-founded and ran the leading indie distribution company Soda Pictures for 15 years, representing over 350 acclaimed films, including Oscar nominee Toni Erdmann, Adam Driver-starrer Paterson and multiple works by Kelly Reichardt. She was a strategic leader in their M&A with media group Thunderbird Entertainment, backers of Blade Runner 2049. Gabereau has a background in journalism, cultural affairs and the tech sector, having by-lines in The Guardian, The Independent, Time Out and Sight & Sound, worked for various government agencies in Canada, US, Japan, China, France & Italy and headed up the channel division of a Silicon Valley start-up supported in part by Bill Gates. She is an Inside Pictures alumnus, a member of the British Screen Forum, Film Distributors Association and Europa Distribution and on the Boards of ACE Producers, Film London and the British Independent Film Awards. She is featured in The British Film Industry in 25 Careers: The Mavericks, Visionaries & Outsiders Who Shaped British Cinema (Bloomsbury Press).
Elba McAllister
CEO, Cineplex (Colombia)
Elba McAlister had a major career change when she switched from pharmaceuticals to joining her husband Juan David McAllister, and brother-in-law in film distribution. Colombian distributor Cineplex was set up in 1993 when Colombia screened very few arthouse films and fewer overall cinema screens for films to play. Cineplex acquired films for theatrical release, including those of directors such as Wong Kar Wai, Susanne Bier, Lars von Trier, Claude Chabrol, Agnieszka Holland and many others, before they progress to other windows. In 2000 Cineplex moved beyond just Columbia and began distributing their films to Central America and Ecuador as well. Elba is responsible for 20 to 25 films on average that Cineplex distributes in a year. Diana Salcedo (Elba's daughter) joined the family business in 2015, so there is another generation of women with vision for the potential of non-Hollywood films in Latin America cinemas and beyond.
Béatrice Laherrere
Director of Distribution, Metropolotan Filmexport
Sarah Mosses
Founder & CEO, Together Films
Sarah Moses believes in film and the film business having a positive impact and purpose. It is this vision of leading the largest social impact entertainment company in Europe that led her to become Founder and CEO of Together Films. She guides a team of dedicated professionals across London and New York, working with filmmakers and film festival clients. Recent films have included "For Sama" and "The Tale", as well as marketing campaigns for leading film festivals, including the Human Rights Watch Film Festival (London & NYC), Athena Film Festival (NYC) & DOC NYC (NYC). Sarah has raised over four million pounds from a range of non-traditional finance sources to support impact production and distribution. She recently also launched a Foundation arm of the Together Film business as a means to support non-profit work. Having been very active during pandemic and lockdowns, her new sales agency aims for a slate of high impact theatrical titles in 2022 and beyond.
Bryony Forde
Theatrical Sales Director, Altitude Film Entertainment
Bryony Forde has been the Theatrical Sales Director at Altitude since July 2019. In that time she has helped them and their partners including major streamers put 78 films into UK & Irish cinemas. Working on campaigns for everything from British gems such as "Rocks" and "Ali & Ava", family films like "Horrible Histories" and documentaries on legends including David Attenborough, Tina Turner and Kurt Vonnegut. Before Altitude she worked in Theatrical Sales for STX ("I Feel Pretty", "American Animals") and Icon ("The Nice Guys", "It Follows"). She started her career in Sheffield helping volunteers put on screenings in their communities via Cinema For All.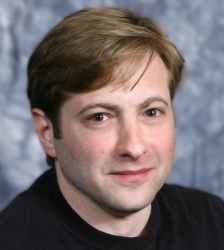 Latest posts by J. Sperling Reich
(see all)