This is the third of a three part series examining some of the finer points and details of Cineworld's ongoing bankruptcy in an attempt to provide some analysis for what it all means for the company and the industry-at-large. On 7 September the world's second largest movie theatre operator filed for Chapter 11 in U.S. Bankruptcy Court in the Southern District of Texas. This series is not meant to disparage Cineworld but rather explain the complicated process such an exhibitor must go through to reorganize and restructure its business through bankruptcy.
The first of this three part series fills in some of the blanks about the bankruptcy process Cineworld has now embarked on and some of the subtleties that are often glossed over. The second part of the series lays out how Cineworld will deal with its creditors as the company moves through and exits the bankruptcy process. This third part reviews the affect Cineworld's bankruptcy will have on other stakeholders in the market, not to mention what happens to Cineworld's shareholders.
In Part 2 of the series we saw how Cineworld would potentially exit bankruptcy with a court confirmed plan of reorganization (POR) and all debts accrued before the date of the Chapter 11 filing having been discharged.
Taking Stock In Cineworld
One group of stakeholders in Cineworld's bankruptcy filing that we haven't talked much about are its shareholders; those that have bought stock in the company on the London Stock Exchange where its shares are traded. These include individuals, financial institutions, hedge funds and Cineworld executives, among others. When it comes to Cineworld, the top seven shareholders represent more than half of the registered shares in the company.
| Shareholder Name | Equities | Percentage |
| --- | --- | --- |
| Global City Holdings NV | 275,720,505 | 20.1% |
| HSBC Private Bank (Luxembourg) SA | 274,745,000 | 20.0% |
| Hargreaves Lansdown Stockbrokers Ltd. | 141,023,000 | 10.3% |
| Artemis Investment Management LLP | 75,317,592 | 5.48% |
| Aviva Investors Global Services Ltd. | 67,027,369 | 4.88% |
| Polaris Capital Management LLC | 64,081,235 | 4.67% |
| Abrdn Investment Management Ltd. | 51,047,693 | 3.72% |
| GIC Pte Ltd. (Investment Management) | 41,021,894 | 2.99% |
| Goldman Sachs Asset Management LP | 38,044,752 | 2.77% |
| Hargreaves Lansdown Asset Management Ltd. | 36,857,000 | 2.68% |
The subject of shareholders can be tricky to explain during bankruptcy since there are so many different potential outcomes. Unlike vendors or landlords, shareholders are not creditors with claims, they are the company's owners and are treated as such during a Chapter 11 bankruptcy. This is why shareholders are the last to be paid out, or "last in line," under Chapter 11 because usually there is not enough money left over after paying back creditors. In some rare instances, creditors may agree for the plan of reorganization to contain a small payout for shareholders as a means of gaining their approval.
More often than not, existing shares of common stock in a company filing for Chapter 11 are canceled and new stock is issued after the reorganization is approved. Sometimes the existing shareholders can trade in their old stock for the newly issued stock, though not always at full value. A more probable outcome is that the current shares will be worthless, both as stock and in terms of any recoupment within the reorganization plan. Cineworld was straightforward about this eventuality in their press release announcing their Chapter 11 filing:
…it is expected that any de-leveraging transaction will result in very significant dilution of existing equity interests in the Group and there is no guarantee of any recovery for holders of existing equity interests.
This is a good point to remind everyone that the Greidinger family owns roughly 20.1% of Cineworld's outstanding shares, or 275.7 million shares. Meaning they have "existing equity interests" in the company, an interest which will soon be zeroed out. This is one reason the Greidingers would have wanted to avoid bankruptcy, even though it meant they could make Cineworld more financially stable, increase the company's longterm viability and avoid paying the full amount of any prepetition legal judgements (i.e. Cineplex Entertainment). Indeed, one of the main rules of this type of bankruptcy is that the debtor's owners can not maintain ownership through equity once the reorganization plan is confirmed and all obligations are paid in full.
Institutional lenders, private equity groups, hedge funds, etc. have been known to use this regulation to take control of a company; by forcing it into Chapter 11 bankruptcy wherein the original owners, usually the founders of the company, have their equity wiped out or reduced to below a majority level. This is somewhat similar to what happened with Alamo Drafthouse's bankruptcy which turned into an emergency sale of assets its assets to a group of lenders that included existing investors.
As with all things relating to Chapter 11, there are ways for an existing owner to maintain control of the company and even do so through equity. Bringing "new money" into Cineworld to pay for its reorganization expenses would be one way the Greidingers could retain an ownership stake.
A Critical Look at Vendors
To be sure, Cineworld will be spending a lot of time in court over the next six months, or at the very least, speaking with the lawyers and consultants they've hired to lead them through bankruptcy. Chapter 11 bankruptcy comes with a lot of formalities and legal machinations that, for an international company such as Cineworld, require lawyers well versed in the process to handle.
The court docket in Cineworld's bankruptcy case is filled with filings of motions permitting the company to undertake certain activity such as maintaining the customer loyalty program and entering into or exiting certain agreements. On the very first day of their case the court approved an order to allow Cineworld to continue operating as an ongoing business, paying postpetition expenses, including vendors and employees. However, any expenditure over USD $1 million that Cineworld wishes to make needs to be approved by the company's lenders.
As well, an interim order was put in place by the court, and subsequently amended on 6 October, to pay prepetition amounts owed to certain suppliers, lien holders and critical vendors among others. All of these amounts are owed to unsecured creditors who technically should not be receiving repayment against claims until the POR is approved and thus the need for a court order to do so. What's important about this order is that film studios fall within the critical vendor list.
In fact, there is specific verbiage added to the prepetition claim interim order specific to film studios which shows a great depth of knowledge about how the cinema industry operates. So much so that there are even rules that are included which do not apply to film studios called out by phrases such as "other than with respect to the Film Studios." If a film studio accepts payment on prepetition claims then the court says:
…solely with respect to the Film Studios, continue to license films to the Debtors (Cineworld) consistent with the manner in which such Film Studio licensed films to the Debtors prior to the Petition Date, which such terms are determined by the applicable Film Studio and the Debtors on a film by film and theater by theater basis and taking into account continuing industry changes…
Translation – if you're a studio being paid on amounts owed before Cineworld filed for bankruptcy, and before other unsecured creditors, then you must continue to book film releases with the company as you had prior to the Chapter 11 filing. There are, of course, clauses that allow the studios to stop licensing film titles to Cineworld if the company stops paying postpetition amounts owed. And just to be even clearer, the order also states, "For the avoidance of doubt, nothing contained herein requires the Film Studios to license any particular film or other content to the Debtors."
A court hearing to finalize the prepetition order is set for 21 October. Until then an associated trade agreement has been put in place that details for how both Cineworld and its vendors are meant to conduct business moving forward should they accept payment on prepetition claims.
Case(s) Dismissed?
Their bankruptcy proceedings will be just one of many legal matters Cineworld will be discussing with teams of lawyers over the next year. The company's presentation on the first day of bankruptcy proceedings highlighted two legal cases the exhibitor has yet to resolve. The first, and the one that has made the most headlines, is the lawsuit filed by Cineplex after Cineworld's aborted attempt to acquire the Canadian theatre chain. As previously detailed in part two of this series, this resulted in a December 2021 ruling by the Ontario Superior Court of Justice in Cineplex's favor to the tune of CAD $1.24 billion (USD $955 million) in damages.
A legal case Cineworld had actually settled but has not fully paid involves the original shareholders of Regal Entertainment, the United States-based chain the exhibitor acquired in 2017. A group of Regal's previous investors felt the USD $23 per share Cineworld was paying to buy the company at the time was not high enough and initiated legal action under the name Regal Litigation Parties. Cineworld originally came to a settlement of USD $255 million in 2020 but then in September of 2021 lowered that amount to USD $170 million. The exhibitor was supposed to finish paying off the remaining USD $79.3 million owed earlier this year, though it sought an extension prior to filing for bankruptcy.
In Cineworld's Chapter 11 filing both of these legal claims are put into a class of unsecured creditors, and as such could be reduced to pennies on the dollar in any confirmed POR. Filing for bankruptcy is a common way for companies to settle or consolidate hefty legal judgements against them.
The Road Ahead
Before Cineworld emerges from bankruptcy as a reorganized and presumably financially more sound company, the exhibitor may be forced to sell certain assets to payout creditors. There have been murmurings that Cineworld might sell off some of its theatre holdings in Eastern Europe, but it would be difficult to do this in a six month time frame. Such a transaction might be possible after the company is out of bankruptcy as a means of raising capital to make payments associated with the reorganization plan.
Recently the Wall Street Journal reported Cineplex was in discussion with Cineworld about taking over Regal in the US as a means of settling their legal judgement. Cineworld's lawyers confirmed such discussions took place earlier in the summer, though not after the company's Chapter 11 filing. Not only would such an outcome be a reversal of fortunes for Cineplex, it could allow Cineworld to remove the Canadian exhibitor as one of its creditors, making it easier to gain the approval of its POR from unsecured creditors.
Something that is often overlooked entirely or glossed over in all of the reporting on such bankruptcies, and especially Cineworld's filing, is how it impacts the broader industry; the ecosystem of companies that specialize in the exhibition business that will suffer compensatory damages making it more difficult for them to operate as the market recovers from the pandemic.
A municipality may be owed back taxes and might have to delay certain public works, though Cineworld isn't their only tax payer. A big real estate investment trust may have as many restaurant and clothing store tenants as they do movie theatres. A multiplex may be just one of many businesses a custodial service counts as a client. But the manufacturer of a movie screen or reclining theatre seats has a much narrower potential customer base. The margins made by these companies from every sale can be slim at times and go right back into delivering future products and services.
If these companies are now only going to receive a fraction of their past due invoices for the goods delivered to Cineworld prior to their Chapter 11 petition, which is entirely likely, they may not be able to develop new products, hire new employees or keep those currently on staff. Imagine the effect this will have, not only on these vendors, but others in the cinema industry that rely on them.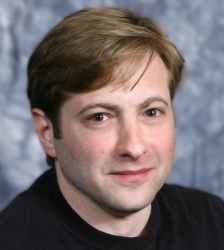 Latest posts by J. Sperling Reich
(see all)