On 7 September, Hotel Excelsior's Spazio Incontri hosted the sixth edition of the Sustainable Screens conference as part of this year's Venice Production Bridge. The event focused on the best green practices in film, from production to theatrical distribution. Moderated by journalist Marco Gisotti, the first two parts of the conference zoomed in on the environmental issues that creative teams encounter during the pre-production and production stages, whilst the third centered on exhibition activities.
A key moment of the event's first two parts included the discussion of Green Film, a rating system launched as a pilot project by the Trentino Film Commission in 2017. In detail, Green Film assesses energy savings, transport and accommodation, catering, material selection, waste management and communication during production. Over the last five years, 45 productions out of 80 were Green Film-certified, mostly fiction features (61.3%) and documentary features (18.8%). The rating system is setting an example in Italy and in Europe, and it has received the backing of prestigious partners such as Wallimage, the Catalunya Film Commission, Vision Denmark and the Icelandic Film Centre.
Engineer and energy expert Marcello Salvio, of ENEA, Italy's Agency for New Technologies, Energy and Sustainable Economic Development, joined the second session to provide an insightful analysis of the current state of Italian movie theatres and how they are trying to become more energy-efficient while reducing their environmental impact.
According to Italian law, all large enterprises (with a revenue of at least EUR €50 million) and companies whose business relies on a high level of energy consumption must be regularly audited. Over the last three years, ENEA conducted 14 audits over 81 sites, which in itself consumed a total of 17.052 TEP, an acronym which stands for tones of equivalent petroleum (1 TEP = 5,000 kWh). Every year, Italy's film exhibition sector needs an average of 20,000 TEP, which is the yearly energy consumption of about 40,000-50,000 households. Specifically, Italian theatres consume 65-70% of their energy on air conditioning for 65-70%, 10-15% on screening systems and 10-15% on lighting.
The most common efficiency interventions include the production of energy through renewable sources (44.1%), and in particular through wind power as well as those on air conditioning systems (27.2%) and the building envelope (19.2%). Most of these are being promoted and pursued thanks to the massive fiscal incentives guaranteed by the government through the PNRR, Italy's National Recovery and Resilience Plan, approved as a response to the downturn caused by the pandemic in 2021. "Luckily enough, most of these interventions' return time doesn't exceed three years, which makes them particularly advantageous," Salvio pointed out. Currently, 87.8% of the energy savings are linked to the efficiency interventions on air conditioning systems.
According to the official figures disclosed by Cinetel in 2021, Italy has a total of 1,221 theatres and 3,482 screens. "It's necessary to focus on smaller theatres, where the saving potential is high but, owing to technological or economic limitations, it hasn't been fully exploited," said Salvio, adding that most of the family-run theatres are also having a hard time accessing the finances they need to pursue these interventions. To facilitate their needs, Salvio explained that ENEA is working on a dedicated "Piano di Sensibilizzazione" (literally translated as Awareness Plan), which is set to pave the way to sustainability in terms of green energy production and operations for theatres and other Small and Medium Enterprises (SMEs).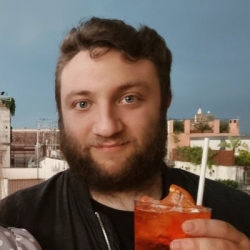 Latest posts by Davide Abbatescianni
(see all)