Back in July Celluloid Junkie spoke to Kamal Gianchandani – CEO, PVR Pictures and President of The Multiplex Association of India (MAI) about how the Indian cinema market had recovered post-pandemic. A selection of this interview was shown at the CJCinemasummit.
J. Sperling Reich: Joining us now… is Kamal Gianchandani who joined the PVR group in 1995. Under his leadership PVR pictures limited, has piloted some of the biggest independent films, making it the largest and most successful distributor of independent foreign language films in India, while also continuing to have a strong foothold in distribution of locally produced films. Kamal took over as the president of the Multiplex Association of India. And since then he has served and helped the Indian exhibition sector navigate and emerge stronger from its most challenging phase. Kamal, thank you for joining us.
Kamal Gianchandani: Thanks for your kind words, very happy to be on this chat.
JSR: Is the the Motion Picture Association of India much like the National Association of Theater owners or UNIC in Europe?
Kamal Gianchandani: As you know, in the Indian market, we have two sets of exhibitors, you've got these modern multiplex chains, as well as independent multiplexes. But in addition to that, you also have the traditional single screen cinemas, which tend to be fragmented and there are almost 5,500 single screens in the country. The association, MAI, as the name suggests, is for the multiplex operators; both the chains and the independent multiplex operators.
JSR: Now you are the head of PVR Pictures, which is a part of India's largest cinema chain PVR. As well, as we just mentioned, the president of MAI. Now can you tell us a little bit about how the past two years have gone? Can you give us a little bit of a brief about what happened in India to the cinema industry during that time period and how it's recover?
Kamal Gianchandani: I think it was the most difficult two year phase that we've seen in our business. I've been in business for almost 26, 27 years. For me, personally, professionally, this was the most uncertain and difficult phase that we had to go through. We've never seen this sort of a disruption in the past. In India, not very different from the other countries, we had a very severe lockdown starting in the middle of March, which saw supply side disruption, as well as demand side disruption. On the supply side, naturally, because cinemas were shut due to the lockdowns, the release of several Indian films had to be postponed. There was this whole uncertainty about when cinemas will reopen. A lot of producers had financial pressures. And as a result, a lot of films were sold to streaming platforms, for direct release on streaming platforms, and that was a big setback for the exhibition business. Because, you know, for four years, and for almost a decades, streaming platforms have been around for a long time, but clearly, the window between theatrical release and release on any other platform was sacrosanct. Producers were following it religiously.
Of course, the cashflow of producers were impacted, they went down by almost 75 to 80%. Streaming and television, although were generating some revenue, but theatrical because it constitutes almost 60% of the overall revenue for the film entertainment business that had gone down to zero. And there was this whole shutdown, which also impacted the production activities. So no TV series, no streaming series, serialized content for streaming services, no feature films for theaters, nothing could get produced and as a result whatever was ready got sold or license to streaming platforms and television broadcasters. So it looked pretty bleak for exhibitors even you know, at that time, we were feeling we would be allowed to open in about three, four months time, but it looked fairly bleak that we won't have enough content to play as in when we are permitted to reopen.
In the '19/'20 financial year, our financial year is from April till March, we had done 100 million admissions in PVR chain. And all of that turned into zero revenue situation, which was totally unprecedented, our cash flows dried up totally, but at the same time, our operating expenses like staff salaries, rent and maintenance charges, other administrative costs, all of that was still there. Cinema exhibition directly employs about 200,000 people and millions of people are indirectly employed due to cinema exhibition. So a large number of people got impacted because of what was happening.
We took comfort in the fact that movie watching is a part of social fabric of our country. So all along during the lockdown in 2020, as well as in 2021, we opened in between for a bit, but we kept sort of believing that because it's part of a social fabric, as in when cinemas are permitted to open people would come back to theaters in a big way. This disruption induced by lockdowns will not change the habit of going into theaters on a permanent basis. This was an apprehension which was being played in the media a lot. But we felt fairly confident that eventually people would come back to theaters.
In terms of revenue, cinema exhibition business lost almost 80% of its revenue in 2020. And in 2021, we lost almost 90% of our revenue. As a chain, and I'm sure it's true for many other cinema exhibitors, we had to do a lot a lot of capital raise, to fund the losses. We are a listed company, PVR chain had to see a fair amount of dilution in the ownership. But there was no other option but to go to these secondary markets, sell equity and raise funds so that we could, you know, fund our losses, the operating losses that we were suffering in 2020 and '21.
As an association, we [MAI] also kept pursuing the government's both state government as well as central government… so that we could get relief and support from the government, which was financial in nature. But more importantly, we were pushing them for an early opening, with minimal restrictions so that cinema business could bounce back with past glory as early as possible.
JSR: And so what is it like now, I mean, I know that a lot of the world has kind of come out of the pandemic, at least in in North America, and in other parts of the world? There are big blockbusters from Hollywood that are opening and doing quite well. What's it like in India now? Both?
Kamal Gianchandani: What we have pretty much back to pre-COVID levels, which is the good news, which is the headline statement I'd like to share with you. We opened briefly in October 2020 for about three to four months before we got hit by the second wave and we had to take another shutdown in March 2021. So between October 2020 And February 2021 business was fairly moderate because producers were reluctant to release their films and the films which came out in theaters you know, had to sort of face a lot of resistance from moviegoers because people were still unsure whether cinemas were safe. There were a lot of restrictions on cinemas capacity restrictions, social distancing restrictions. As a result, the moviegoing experience was not what it used to be pre-COVID. And we faced a lot of resistance from moviegoers, our customers.
But February 2022, which is when we opened in a full fledged manner, with pretty much zero restrictions, is when the actual recovery started. Regular films in local languages, as well as Hollywood films blockbusters, they started coming to theaters in a regular fashion with the marketing support which our movie goers are used to. And we saw a V shaped recovery. The local films were the main attraction. There's a film called "Gangubai" with Mr. Sanjay Leela Bhansali, who's an accomplished film director, his film was the first one to hit the box office. They released towards the end of February… and it took off on day one. With success of Gangubai and then couple of other local films followed, and then of course, "The Batman" came out in March, we had this big film called "RRR" from the maker of "Baahubali"… and that turned out to be a big blockbuster at the box office. We had massive expectations of the film, but frankly, the film exceeded all expectations. And thereafter, in April, we had this in other local film called "KGF 2", which… turned out to be a bigger hit than "RRR". So thanks to these two blockbusters we saw a V shaped recovery in the exhibition business and starting February 2022 but running all the way up till now, in July. Each month, each week got better than the previous month in the week.
And we've had series of hits including "Top Gun", "Jurassic World", "Dr. Strange", and a lot of local films which have done really well at the box office. In the Jan 2022, till June end period, we've done close to gross box office of about $750 million US dollars, which is at par with what we did in 2019. And we have to keep in mind that January and middle of February till the middle of February, we were impacted by the third wave of COVID. So we didn't really have any big films releasing in theaters during during that period. So in spite of January and most of February being quite weak, we've hit the business running and we've already clocked about $750 million in the six months which is at par with 2019, compared to most other markets, which are tracking at 60 or 65% or 2019. box office. I think India has done quite well.
JSR: And so you know certainly the Hollywood films have made a lot of headlines all over the world. You mentioned a couple of them "Jurassic World" and "Top Gun Maverick". Is there a similar recovery for the local, it seems like there is a similar recovery for Hindi films Tamil and Telugu films?
Kamal Gianchandani: To be honest, the recovery has been uneven. A lot of films have exceeded expectations, but a lot of films have also underwhelmed in terms of box office performance. We've seen massive recovery in non-Hindi Indian language films, mainly Tamil, Telugu, Kannada language, which is predominantly south of India. These films have done well but also in the non-traditional markets, which traditionally do well for Hindi films, and not so well for South Indian films. All of these films were dubbed in Hindi, and the Hindi dubbed version has performed really well at the box office. I would say Hindi original version films are still lagging behind as compared to the South Indian language films. Hollywood films which have done well in US have also done well and in India.
JSR: Can you tell tell [us] about the difference between what PVR Pictures is and PVR itself? Because you mentioned producers rather than distributors, because it's producers that make the films and then get them into cinemas in India, it's not necessarily a distribution company.
Kamal Gianchandani: Yep, PVR Cinema is the exhibition chain, which is the largest exhibitor in India. As we speak, we run close to 875 screens. We contribute typically between 30% to almost 50% of the overall India box office. So that's exhibition business for us, which is part of the PVR Group. I would say to the extent of almost 85% of our revenue comes from the exhibition business.
PVR Pictures is the filmed entertainment arm of PVR Group. We used to produce a lot of films, a lot of local films, but in 2013, we took a conscious decision to focus on distribution of foreign language films, as well as local language films. So since 2013, PVR Pictures has been a distributor of independent foreign language films, as well as local firms, be it Hindi or South Indian films. PVR Pictures typically distributes close to 35 to 40 films a year. For foreign language films. In addition to theatrical rights, we take all rights, so we also license rights to streaming platforms, television broadcasters.
JSR: And now, you mentioned that that exhibition is at 85% of the business. You're merging right now with Inox and so if there is some details that you can provide as to where that merger stands. Was part of that having to do with, as you mentioned, the the pandemic and people having to recapitalize?
Kamal Gianchandani: Well, unfortunately, there is not much I can share on the merger front except what is in the public domain because both PVR and Inox, both are publicly traded companies and we are governed by regulators and rules and regulations, which you know, which may make it difficult for us to put out anything in the public domain. So you will have to sort of wait till the end of, we are announcing quarterly results, the first quarter results on 21st of July.But what I can share with you is that the merger was announced in March and since then, we've been in the regulatory process. We've cleared a fair amount of regulatory approvals, but some more regulatory approvals are still in process. Good news is that it's all moving very smoothly. And it's all moving as per the expected timelines.
JSR: Is mergers like this, is this a part of the pandemic? I mean, this is happening not only in India, but elsewhere in the world with different exhibition chains, because of, as you mentioned, the capitalization and the debt structures.
Kamal Gianchandani: You're absolutely right. The pandemic has had a big impact on the exhibition business. The two years that we've lost in 2020, and 2021 has been an unprecedented phase. And almost all exhibition companies have lost a great you know, a lot of opportunity has been lost, revenue opportunity has been lost. In addition to that, all exhibitors had to suffer losses in terms of operating expenses, with zero revenues. So a lot of merger acquisition activities, combination activities, which you're seeing now across the globe, is a direct result of what has happened during the pandemic. And of course, there is also you know, streaming although has been around for a long time, but it started to play a prominent role in the film, entertainment ecosystem. And merger and acquisition or combination between exhibitors is also, you know, it's a step in the direction of facing, appreciating this new ecosystem and trying their best to sort of react and deal with this new situation, new competition that we have in our ecosystem.
JSR: In regards to the the exhibition aspect of your business, what are the benchmarks for, say food and beverage and ticket prices right now? And I guess there's also the premium large format sector, how is that taking off in India?
Kamal Gianchandani: Well, the good news is that not just the occupancy percentages have recovered in India, but even the average ticket price is up by almost 20% to 25% across the industry. This is not just for PVR chain, across the industry ticket prices have gone up by 20%, 25% You have to appreciate that there have been a lot of inflationary pressures in the business, which the increase in ticket prices are trying to absorb. Also, in addition to that, this is a reflection of the pent up demand which has been there. It is the same story for F&B spends, which are up by about 27% and a half to about 35% across the industry. So we've had very healthy jumps in our average ticket price, as well as F&B spends.
As far as premium large screen formats are concerned, they constitute about 11% of the total installed capacity for PVR. And they they are tracking better than the mainstream average spends. I would say the PLF increase in average ticket price and the F&B spends is at the higher end of the spectrum which I just shared with you.
JSR: Well, and to conclude, first of all, thank you for taking so much time to speak with us. India has, without a doubt, kind of led the charge back for the exhibition industry all over the world in terms of its recovery, which is kind of been nice to see. Can you tell us give us a little bit about the outlook, what you see the outlook being for the industry at this point.
Kamal Gianchandani: Like I mentioned that the first six months, January till June period has already resulted in a cross boxoffice of was $750 million which is at par with what we did in 2019. And this is in spite of the fact that January and almost half of February got impacted because of no releases, because we had this third wave of COVID during that period, and producers had to postpone their releases. So in spite of disruption in January and half of February, we are tracking at the same level at which we were in 2019. And this is partly due to the increase in average ticket prices, but this is also because the occupancies in February and March, April, May and June have been higher than what we do normally.
Looking at what we have achieved in the first six months, clearly we are on track to exceed the record box office numbers that we achieved in 2019, which was roughly 1.45,000,011,000 crore in Indian rupees which translates to about $1.4 billion US dollars. We are on track to exceed that and if that happens, I think it will be a wonderful bounce back for the exhibition business complete reinforcement of this narrative that the movie business is sturdy and it is here to stay and this whole narrative that habits have changed and people would, you know, would prefer to watch certain type of films at home on streaming platforms. All of that debate has come to an end and cinemas are truly back in all respects.
JSR: Thank you very much for taking the time to speak with us and fill us in on the Indian cinema industry and the distribution business.
This interview was edited for clarity and brevity.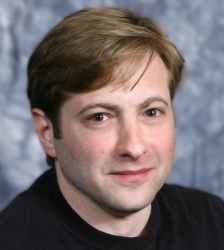 Latest posts by J. Sperling Reich
(see all)