Just two days after taking the drastic step of alerting the investment community of its declining liquidity position, Cineworld Group, the world's second largest cinema chain, is now allegedly readying to file for bankruptcy. The Wall Street Journal reported on Friday 19 August that the company, which owns Regal Cinemas in the United States, has hired the law firm Kirland & Ellis LLP and the consulting group AlixPartners to prepare and guide them through bankruptcy proceedings.
The news, which is still technically a rumor, is not entirely unexpected based on Cineworld's public statements on Wednesday about "the ongoing impact of the COVID-19 pandemic" on the company. Cineworld operates 9,189 screens in 751 locations throughout 10 countries. These include Picturehouse in the United Kingdom and Ireland, Yes Planet in Israel, and Regal in the US. The company has roughly 30,000 employees globally.
This is not the first time confirmed rumors have swirled about an upcoming Cineworld bankruptcy. In fact, over the last two years, when the pandemic shuttered a majority of cinemas around the globe for months on end, Cineworld managed to avert bankruptcy on two occasions. However, Cineworld's fortunes have not been improving fast enough as the company's investor statement explained on Wednesday, "…since re-opening in April 2021, recent admission levels have been below expectations. These lower levels of admissions are due to a limited film slate that is anticipated to continue until November 2022…"
A weak film slate is but one of the headwinds Cineworld is facing. Like many exhibitors, Cineworld sustained loss during the COVID pandemic. In 2020 alone, the company lost USD $2.7 billion and additional USD $566 million last year. At the end of 2021, Cineworld's net debt stood at a whopping $4.84 billion without taking lease liabilities into account. Add in the lease liabilities and the company was juggling USD $8.9 billion of debt on pandemic depressed 2021 revenue of USD $1.8 billion from 95 million admissions. All of this with restricted cash on hand of USD $345.4 million.
None of this takes into account the USD $170 million settlement that Cineworld reached with shareholders of Regal over the its 2017 acquisition of the US circuit. Nor does it include the CAD $1.23 billion (USD $950 million) judgement against Cineworld levied by a Canadian court in December 2021 over the company's abandoned acquisition of Cineplex, Canada's largest exhibition chain. Hampered by pandemic closures, Cineworld called off the deal in June of 2020, six months after originally entering negotiations triggering lawsuits from both parties.
Indeed, at the time of the ruling, the judgement was GBP £170 million (USD $230 million) more than Cineworld's market value of GBP £530 million (USD $717 million). The company is now appealing the ruling with hearing scheduled for October.
Under such financial dark clouds Cineworld managed to narrowly avoid bankruptcy twice during the pandemic. In July of 2021, the company landed an additional $200 million loan from its existing lenders and reduced its minimum liquidity requirement allowing it to dip into its cash reserves. In February of this year, Cineworld began negotiations to delay the settle payment to Regal shareholders.
To be sure, these steps helped Cineworld stay afloat, though with rising interest rates making it harder to service its debt load and maintain ongoing operations, it appears the exhibitor can no longer tread water. This forced Cineworld to issue its liquidity statement on Wednesday in which the company said they were "taking proactive steps to ensure it has the balance sheet strength and flexibility to adapt to market conditions."
As part of these efforts Cineworld said it "remains in active discussions with various stakeholders and is evaluating various strategic options to both obtain additional liquidity and potentially restructure its balance sheet through a comprehensive deleveraging transaction. Any deleveraging transaction will likely result in very significant dilution of existing equity interests in Cineworld."
Filing for bankruptcy in the US and insolvency in the UK, as Cineworld is expected to do, would be just such a "deleveraging transaction" and the statement was telegraphing the move. Cineworld's stock fell over 80% on the London Stock Exchange (LSE) last Wednesday after the announcement, from 20.80 down to 8.24, causing the company to lose over half its market cap. It's over-the-counter (OTC) shares, which hit a high of 1.98 in February, were down to 0.34 on Wednesday.
News of a bankruptcy shaved even more value from the share price, which closed Friday at 4.07 on the LSE and 0.19 OTC. Cineworld's stock is down 87.6% since the beginning of the year and its market cap now stands at GBP £55.88 million (USD $66.12 million).
Putting those numbers into perspective, before the pandemic Cineworld's market valuation stood at a high of over GBP £4.5 billion (USD $4.8 billion). It's share price at the end of 2019 was 221 on the LSE (8.40 OTC). Its revenue hit USD $4.4 billion thanks to 275 million admissions in the same year, and the exhibitor made $475 million in profit. The company's net debt stood at USD $3.5 billion and it had $821 million in cash on hand.
In bankruptcy Cineworld can not only keep creditors at bay with hopes of restructuring its balance sheet, the main goal of any such filing, but try to maintain as many of their current theatre sites as possible. However, any debt forgiveness or debt-for-equity deal would result in "very significant dilution" for investors as Cineworld suggested in its statement. This includes the ownership stake the Greidinger family has in the company. At one point Moshe "Mooky" Greidinger, his brother and family owned 28% of Cineworld. That has been reduced to 20% during the pandemic. Restructuring under bankruptcy could wipe out their stake in the company.
But deleveraging in this manner creates a lot of collateral damages beyond direct investors and shareholders. There are unsecured creditors such as landlords who might have to forego back rent or accept pennies on the dollar. Claimants such as Cineplex, which is hoping to use the Cineworld judgement to balance its own books, would be some of the last to be paid out, possibly leaving them with little to nothing.
Meanwhile, there were more immediate casualties to the news of a looming Cineworld bankruptcy. Shares of public cinema operators were down significantly on Friday including AMC, sinking 8.6%, and Cinemark, dropping off 3%. Cineplex fell 3.8%.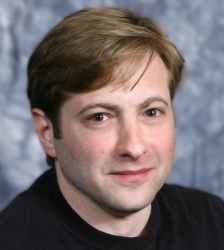 Latest posts by J. Sperling Reich
(see all)